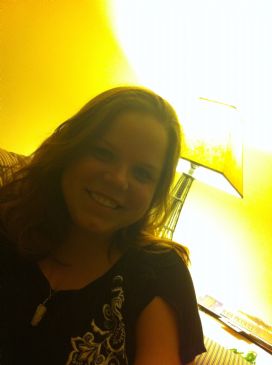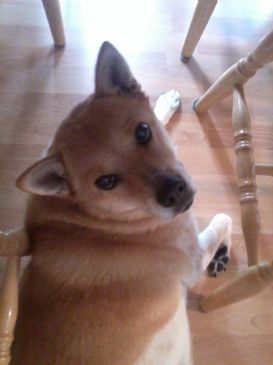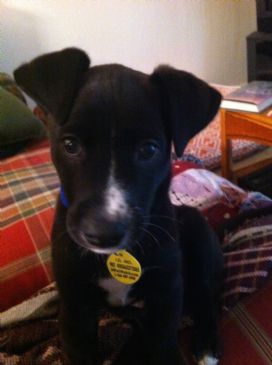 I have 18 pics in my gallery

Awards

"Don't fight to be a size zero. Fight to make yourself proud."
Hey y'all! My name is Melissa and I am a 23 year old recent graduate of Western Kentucky University (Go Hilltoppers!) with a degree in Flute Performance. I was born and raised in the suburbs of Atlanta, Georgia but I recently moved to Louisville, Kentucky to work and eventually attend UofL to become a music therapist. I love life and all that it has to offer!

I've been overweight since I was six years old and I am SICK OF IT! I''m tired of repeatedly trying to get this weight off ...
Hey y'all! My name is Melissa and I am a 23 year old recent graduate of Western Kentucky University (Go Hilltoppers!) with a degree in Flute Performance. I was born and raised in the suburbs of Atlanta, Georgia but I recently moved to Louisville, Kentucky to work and eventually attend UofL to become a music therapist. I love life and all that it has to offer!

I've been overweight since I was six years old and I am SICK OF IT! I''m tired of repeatedly trying to get this weight off and failing so I made it simple: this time I won't fail. I got back on the wagon Monday 6/23/14. I'm excited (and a little nervous) to see where this journey is going to take me.

Starting weight: 171

2014:

6/24/14: 168.2
6/26/14: 167.8
6/27/14: 165.6
7/31/14: 161.6
8/1/14: 161.4
8/2/14: 160.4
8/4/14: 159.8
8/5/14: 160.2
8/6/14: 159.6
8/7/14: 160.0 (ready to be in the 150s for good)
8/8/14: 169.4
8/12/14: 163.4
8/13/14: 161.8
8/14/14: 164.0 (This is why you don''t eat a whole pizza by yourself.)
8/15/14: 163.6 (2 days of binge eating. Need to get back on track!)
8/16/14: 163.8
8/17/14: 163.0
8/18/14: 162.0
8/19/14: 161.6
8/20/14: 161.8
8/21/14: 162.2 (Why did it go up??)
8/22/14: 162.0
8/23/14: 163.0 (Shouldn''t have binged last night :( )
8/24/14: 161.8
8/25/14: 161.4
8/27/14: 162.2
10/1/14: 163.6 (First day of Whole30)
10/2/14: 163.0
10/3/14: 161.6
10/4/14: 161.4
10/5/14: 161.6
10/6/14: 161.4 (Why is the scale not moving??!)
10/7/14: 161.4 (I decided to end Whole30)
10/8/14: 162.0 (Not a bad weight for the day after a huge binge fest)
10/9/14: 160.8
10/10/14: 161.8 (DAMN BINGE!)
11/17/14: 169.4 (Starting over...again...-_-)
11/18/14: 168.6
11/19/14: 167.4
11/20/14: 166.8
11/21/14: 167.2
11/24/14: 167.2
11/25/14: 167.8 (Holy sodium. Need to bring that down so the weight will come down.)
11/26/14: 167.0
12/8/14: 168.8 (First day of increased water intake.)
12/9/14: 167.2
12/10/14: 166.6
12/11/14: 162.2 (I''m thinking this weight might be a fluke.)
----------------------------------------
--------------------------------------
---------------
2015:

1/7/15: 173.4 (My highest weight ever)
1/8/15: 173.2
1/9/15: 172.6
1/10/15: 173.0
1/12/15: 171.0
1/14/15: 169.8
1/15/14: 170.4
1/16/15: 168.4
1/19/15: 168.8
1/20/15: 168.4
1/22/15: 168.2
1/26/15: 170.4
1/27/15: 169.0
1/28/15: 169.8
1/29/15: 170.0
1/30/15: 168.6
1/31/15: 168.0
2/1/15: 167.8
2/2/15: 168.0
2/3/15: 167.0
2/4/15: 166.6
2/5/15: 166.4
2/6/15: 166.0
2/7/15: 165.8
2/8/15: 165.6
2/9/15: 166.4
2/10/15: 167.8 (Hello pizza binge from last night...)
2/11/15: 168.2 (The result of pizza binge part 2. This ends now.)
2/23/15:170.8 (Finally getting back on track.)
3/2/15: 171.4
3/3/15: 170.4
3/7/15: 169.6
3/8/15: 169.0
3/9/15: 169.0
3/10/15: 168.8
3/11/15: 169.2 (I don't understand this weight today...)
3/12/15: 168.5
3/13/15: 168.0
3/14/15: 168.2
3/15/15: 168.1
3/16/15: 168.1
3/17/15: 167.1
3/18/15: 168.0
3/19/15: 168.4
3/20/15: 167.3
3/21/15: 166.4
3/22/15: 169.0 (Stupid binge)
3/26/15: 169.0 (Binged all week...)
3/27/15: 168.0
3/28/15: 166.7
3/29/15: 167.3
3/30/15: 166.9
3/31/15: 165.9
4/1/15: 166.1
4/2/15: 165.7
4/3/15: 167.2 (Bloat from yesterday's nachos at El Nopal)
4/4/15: 168.0 (Another binge at Old Chicago 😫)
4/5/15: 167.0 (Finally back on track)
4/6/15: 166.7
4/7/15:166.7
4/8/15: 166.6
4/9/15: 166.6
4/10/15: 165.5
4/11/15: 165.0
4/12/15: 164.8
4/13/15: 165.0
4/14/15: 165.0
4/15/15: 164.7
4/16/15: 164.8
4/17/15: 164.2
4/18/15: 164.4 (Not bad since I binged last night.)
4/19/15: 165.6 (After binge night #2...)
4/20/15: 165.2 (Binge #3. No more binging. Not sure why the number went down though...)
4/21/15: 165.7 (I think this is bloat from TOM. Wooo...)
4/22/15: 166.1 (What??)
4/23/15: 165.1
4/24/15: 165.0
5/4/15: 167.7
5/5/15: 167.1
5/6/15: 166.4
5/21/15: 168.2
5/31/15: 168.0
6/1/15: 169.2


First goal weight: 140
Ultimate goal weight: 125
SparkFriends

SparkTeams



My Ticker:
Pounds lost: 5.0

Interact with KENTUCKYMEL14







Recent Blogs:

Profile


Member Since: 11/11/2013

SparkPoints: 26,487

Fitness Minutes: 4,476

My Goals:
My number one goal is to become a music therapist. It's going to be tough but well worth it. It's my dream job and I can't imagine doing anything else.

Other than that my goals are to lose some weight, gain some energy, and boost my self-confidence.

My Program:
I do cardio exercise 4-6 times per week.

I'm adding ST in 2-3 times per week.

I diligently track every food that goes in my mouth.

Personal Information:
23
Pagan
Musician
Animal Lover
Nature Loving Hippy

Other Information:
"Don't fight to be a size zero. Fight to make yourself proud."

"The secret of change is to focus all of your energy, not on fighting the old, but on building the new." -Socrates

Profile Image