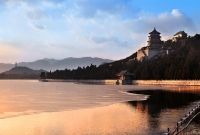 I have 14 pics in my gallery

Awards

I Want to Ride My Bicycle . . .
Welcome to my page! I hope you will browse around a leave me a comment. Friends are always welcome!

June is here and summer is arriving! Perfect time to get out and ride my bicycle! Nothing like an early morning ride when the sun is just beginning to rise and world is coming to life. I will also be working in my garden and riding my Harley!

I kept busy and I kept moving in May. My cardio was good, but I was still slacking on the strength training. The challenge ...
Welcome to my page! I hope you will browse around a leave me a comment. Friends are always welcome!

June is here and summer is arriving! Perfect time to get out and ride my bicycle! Nothing like an early morning ride when the sun is just beginning to rise and world is coming to life. I will also be working in my garden and riding my Harley!

I kept busy and I kept moving in May. My cardio was good, but I was still slacking on the strength training. The challenge teams that I am on help me to pick it up in that area. One of my DS's has become very aware of nutrition, in fact he will be taking a class on nutrition this summer. He is a label reader, and he helps prepare food and makes sure it is good clean stuff! As a result, we have been eating a lot more fruits, veggies, and healthier entrees. I had already cut out many processed foods, but we continue to cut down even more.

I'm going to keep on pushing! Thanks for all of the encouragement my friends!

"The Spirit of God whets out appetite by giving us a taste of what's ahead. He puts a little of heaven in our hearts so that we'll never settle for less."s 2 Corinthians 5:5 MSG


Current Status:


SparkFriends

SparkTeams



My Ticker:
July Minutes: 3,543


Recent Blogs:

Profile


Member Since: 1/2/2010

SparkPoints: 154,519

Fitness Minutes: 167,010

My Goals:
I desire to eat healthy and get sufficient nutrients. Exercise daily, adding more variety to my workouts, especially strength training and stretching.

Sizzling Summer 5% CHALLENGE GOALS: To increase my strength training to 20 -30 minutes each day. Track nutrition and fitness each day. Continue with my cardio.

My Program:
1. I'm striving for 20,000 steps per day.

2. 20 - 30 minutes of strength training each day.

3. Tracking my nutrition.

I do 100 (at least) push ups a day.

I am involved in several challenges that keep me moving all day long.


I drink 10 or more glasses of water each day. I am trying not to eats potatoes, rices, pasta, breads, any thing with a lot of carbs after 2:00 p.m. I'm working on getting more protein into my diet as well.

Personal Information:
I am a child of God and strive to glorify Him with my thought, words and actions each day.


"When Christ who your (MY) life appears, then you also will appear with Him in glory." Colossians 3:4


Other Information:
Our greatest glory is not in never failing, but rising every time we fail. Ralph Waldo Emerson


Never pass up the opportunity to be quiet.
Will Rogers

A man's steps are of the Lord; How then can a man understand his own way?" Proverbs 20:24

Profile Image