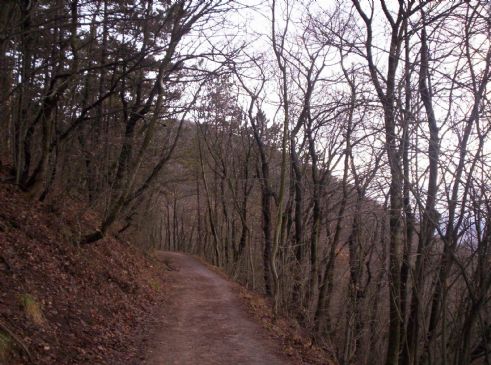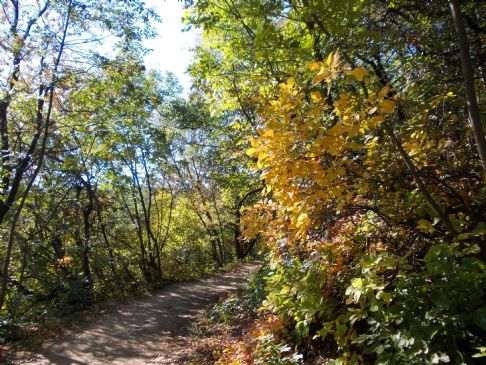 I have 23 pics in my gallery

Awards


Building a good mind and body connection
I read The Spark in June 2011, followed its advice and reached my goal weight in 3 months. I have maintained my healthy habits and goal weight ever since.
------------------------------------
Books that helped me understand what's going on in my mind and be a happier person:
#1: Awakening Joy (by James Baraz and Shoshana Alexander)
#2: Full Catastrophe Living (by Jon Kabat-Zinn, the downloadable soundtracks of meditation, yoga and deep relaxation are great)
#3: ...
I read The Spark in June 2011, followed its advice and reached my goal weight in 3 months. I have maintained my healthy habits and goal weight ever since.
------------------------------------
Books that helped me understand what's going on in my mind and be a happier person:
#1: Awakening Joy (by James Baraz and Shoshana Alexander)
#2: Full Catastrophe Living (by Jon Kabat-Zinn, the downloadable soundtracks of meditation, yoga and deep relaxation are great)
#3: The New Rules of Marriage (by Terrence Real)
#4: Stop Walking on Eggshells: Taking Your Life Back When Someone You Care About Has Borderline Personality Disorder (by Paul T. Mason and Randi Krueger)
#5: The Introvert's Way: Living a Quiet LIfe in a Noisy World (by Sophia Dembling)

Books that helped me the most reaching and maintaining my goal weight and active lifestyle, and to understand what's going on in my body:
#1: The Spark
#2: Marathon - You Can Do It! (by Jeff Galloway)
#3: Starting Strength (by Mark Rippetoe)
#4: Born to Run (by Christopher McDougall)
#5: The end of overeating (by David A. Kessler)
#6: Mindless Eating (by Brian Wansink)
-------------------------------------
Milestones:

2011
20th June: started Spark Diet at 73 kg (160 pounds)
24th July: stopped smoking and reduced alcohol intake to practically nothing
11th September: started running (training for 5K)
22nd September: reached my goal weight 66 kg (145 pounds) - started MAINTENANCE, but lost some more weight. Lowest weight was 60.5 kg (133 pounds)

2012:
Followed my exercise and nutrition plan most of the time,
and tracked all my food, except for a few weeks.
Had some weight fluctuation (60-64 kg), but made adjustments and managed to stay between 62-63 kg most of the time.

2013:
I stopped tracking food in January and now I'm relying on portion control I learned here on SP in the first 18 months. So far it has been working.
Also in January I started weight lifting with barbells.
My weight is same as it was in 2012.
From June I do walking meditation and practice positive ways to find more joy in my life and avoid suffering. Also practicing containing my negative emotions, and not spilling them on people around me.
September: gained a few pounds, went back to tracking for 7 weeks and got back to lower end of my range. Stop tracking again mid October.
October: mindful eating at least at main meals (no reading!)
-------------------------------------
2014
January-February: I did the 8 week Mindfulness Based Stress Reduction Training following the book/soundtracks of Full Catastrophe Living
March: maintaining my mindfulness / meditation practice, doing yoga every day; back to tracking food as weight is 2-3 pounds above my goal of 63 kg.
May: got back below goal weight, tracking food is off again. Instead, I'm experiencing with eating when I'm hungry - revolutionary isn't it?

-------------------------------------
Running:
First 5K: 38:37 - 15Oct2011
Fastest 5K: 28:44 - 31Oct2012

First 10K: 01:07 - 11Mar2012
Fastest 10K: 01:02 - 25Nov2012

Longest run:
15K: 01:45 -02Nov2012

I still run 4 times a week, but my pace isn't improving anymore - I'm OK with that. My moderate pace of 9:30-10:30 min/mile is enjoyable and safe.

----------------------------------------
--------------------------------------
-----------
"No mindless eating in the evening" streak:
20Jun2011-10Nov2012: 85%
10Nov2012-5Jan2013: 71%
6Jan-25Apr2013: did so poorly I didn't even track
26Apr-03Aug2013: 89%
04Aug-12Oct2013: 87%
SparkFriends

SparkTeams

My Ticker:
157 Maintenance Weeks


Recent Blogs:

Profile


Member Since: 6/20/2011

SparkPoints: 53,789

Fitness Minutes: 83,908

My Goals:
-be kind and generous to myself, my family and all people around me
-maintain my goal weight, stay active, strong and healthy lifelong

My Program:
Fitness: about 400 minutes and 2600 calories / week

Exercise plan: do my exercise first thing in the morning every day

Running: 30-60 minutes 4 times a week
Yoga: 25-45 minutes every day
Walking: 3-4 times a week

Food: maintenance range of 1750-2100 calories,
by heart most of the time, but tracking everything when weight starts to creep back on

Sleep: go to bed 8 hours before I have to get up

Drink: 8-10 cups of water, no soda

No alcohol

Personal Information:
My name is Kriszta, I'm from Hungary, 46 years old. I'm 170 cm (5 ft 7 in).
I live with my husband and two grown up children.
I love running, yoga, reading, watching movies, traveling, walking and biking.

Other Information:
I'm a big self help book fan - my favorites that helped me most are listed in Introduction.

Profile Image