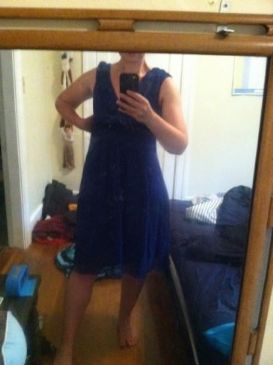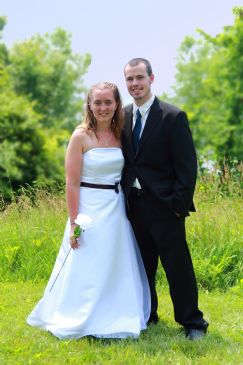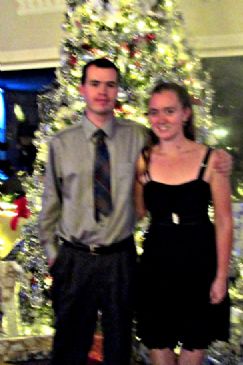 I have 18 pics in my gallery

Awards


~Maintaining~
85 POUNDS GONE!
MAINTAINING NEW HEALTHY WEIGHT!

I am a Beachbody Coach (think Insanity, T-25, P90X) If you're looking for a great new program, encouragement and accountability from a success story, message me!

I have been maintaining my weight loss for over a year now and I feel great! Thanks to Sparkpeople, all the tools, community support, and my Sparkfriends, I have become a success story here on Sparkpeople and I commit to sticking to a healthy lifestyle and ...
85 POUNDS GONE!
MAINTAINING NEW HEALTHY WEIGHT!

I am a Beachbody Coach (think Insanity, T-25, P90X) If you're looking for a great new program, encouragement and accountability from a success story, message me!

I have been maintaining my weight loss for over a year now and I feel great! Thanks to Sparkpeople, all the tools, community support, and my Sparkfriends, I have become a success story here on Sparkpeople and I commit to sticking to a healthy lifestyle and continuing to push myself!


~My Victories (Non-Scale & Scale)~
2014:
Maintained my weight loss for one year!
Started - and finished! - p90x3 program

2013:
*Update* I am no longer able to run per doctors orders due to my knee issues (previous surgeries and other injuries) so I am walking 5Ks now instead of running
Completed a Color Run 5K Walk in 55 minutes
Started a Beachbody program: T25 and finished it!
Size 10's are a bit loose
Maintained my weight through wedding stress
Reached goal weight: 85pounds GONE!

2012:
Completed TrickOrTreat Trot 5K in 35 minutes!
Ran/walked 2miles in 23minutes (11min 1st mile, 12min 2nd mile)
Size 10 jeans
Ran/walked an 11min11sec mile
Completed 2nd 5K in 49mins
Managed a 12min mile of walk/run intervals
Completed my first walk/jog 5K in 50minutes
Started training for my walk/jog 5K -- I CAN RUN
Weight from 180 to 155

2011:
Out of 200lb range
Joined SparkPeople
Started losing weight on my own (35pounds gone)




SparkFriends

SparkTeams



My Ticker:
current weight: 19.0 over


Recent Blogs:

Profile


Member Since: 9/11/2011

SparkPoints: 46,388

Fitness Minutes: 34,944

My Goals:
Spring & Summer 2014

BLC Powerful Prism Panthers

*Complete a Beachbody program daily (I have T-25, P90x3 and Combat)

*Go to the gym on weekends

*Keep weight 150 +/- 5lbs

My Program:
-Daily Beachbody program, switching it up between T-25, P90x3 and Combat

-Shakeology every morning

-Drink 6+ cups of water/day

-Eat 3+ servings of freggies/day

-Plan meals weekly

Personal Information:
Name: Krystal
DOB: May 24

Beachbody Coach - message me for details!

Graduated from the University of Maine at Farmington class of 2012

Bachelors in Science - Elementary Education

Working on my Masters in Applied Behavioral Analysis with emphasis on Autism

Living in Worcester, MA with my husband Chris and our cat Luna.

I work full time as an ABA Classroom Teacher and part time as an Autism ABA Provider and Socialization Group Leader



Other Information:
I enjoy reading and writing when I have time. I love teaching. I geocache.

Profile Image