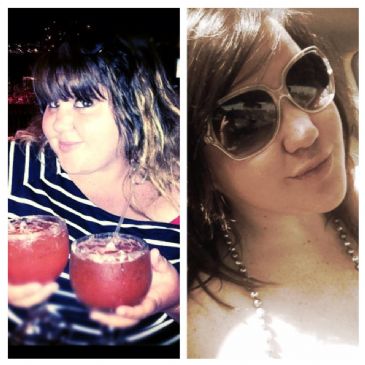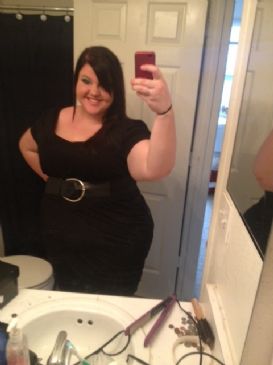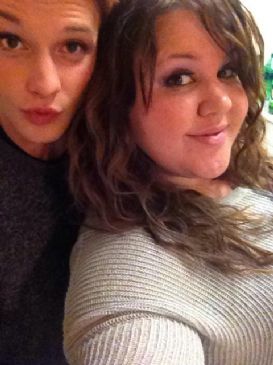 I have 18 pics in my gallery

Awards

Continuing the Journey ...
I have been working on my weight for years. Up and down, and now I have more than enough inspiration to do it - I started at 360 lbs., I'm single and I feel like the rest of my life is about to start ... But for real this time.

Now that I've started, it's up to me to keep this up!!! :) I've got the momentum, I've broken through my first plateau, and I'm ready to keep on going! Especially considering I'm about a third of the way done with losing the weight! I will NEVER see those ...
I have been working on my weight for years. Up and down, and now I have more than enough inspiration to do it - I started at 360 lbs., I'm single and I feel like the rest of my life is about to start ... But for real this time.

Now that I've started, it's up to me to keep this up!!! :) I've got the momentum, I've broken through my first plateau, and I'm ready to keep on going! Especially considering I'm about a third of the way done with losing the weight! I will NEVER see those 50+ lbs. again!

I've actually been super active my entire life, doing color guard for eight years (indoor and outdoor), volleyball for three, softball for four, horseback riding for 10 ... it's not like I haven't been active!

But I do love carbs. And I'm an emotional eater. It sucks. :/

I'm just looking for constant inspiration! If you are too, or are looking for a buddy, please let me know! I'm more than willing to talk to all kinds of folks - so please feel free to friend me! :) I've started doing BodyPump twice weekly (pre-surgery ... I get to wait a month before I can start it again!), and I'm signed up for three 5K races this summer: Run or Dye (Washington, D.C., June 8), Color Vibe (Chesapeake, Va., July 20), and the Mud Factor (Mechanicsburg, Md., Aug. 17). I'm nervous, but very, very excited!

I'm really looking to lose weight for three main reasons: my health (heart issues, cancers, and more run rampant in my family), my looks (I've always been the "you have such a pretty face" girl), and my romantic life (hopefully maintaining killer curves will have the men a-runnin' for me, especially after the f-up that was my last relationship!). :D


Current Status:


SparkFriends



SparkTeams



My Ticker:
current weight: 309.4

Interact with LABEAUTEVRAIE






Recent Blogs:

Profile


Member Since: 7/1/2009

SparkPoints: 1,116

Fitness Minutes: 1,266

My Goals:
I am looking to lose weight in order to be healthier, mainly, but the superficial benefits can't be counted out either. :)

My Program:
My overall objective is to become more active and eat healthier - I'm eating on the Weight Watchers 360 program, and I'm working out to BodyPump (a Les Mills class) twice a week. I'm also attending Zumba on Monday nights (yay cardio!), and doing free weights on Thursday nights. I also play football with my awesome flag football team, the Lady Rhinos, on Sundays! I recently added the fun of running/walking so I can complete my 5Ks this summer!

Personal Information:
I'm a military brat turned Virginia girl ... I've been here about 19 of my 27 years (on and off, of course ... As is the life of a Marine's daughter), so I consider myself a pretty dedicated Northern Virginia girl.

I'm currently an English teacher in my home county. :) A new adventure every day, that is for sure! I love my job and the challenges it presents to me all the time - my kids (students) are my LIFE.

I'm a music, color guard, movie and overall art nerd. I appreciate the artistic things in life because I feel they're the most authentic.

Other Information:
"You have to challenge yourself in order to change yourself."

Profile Image