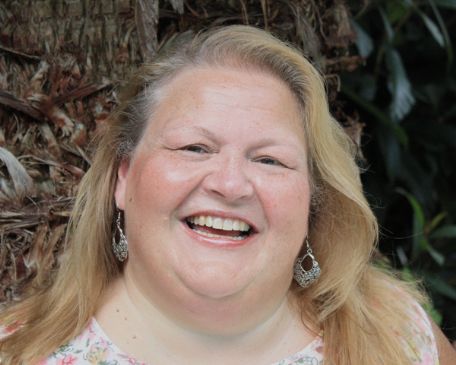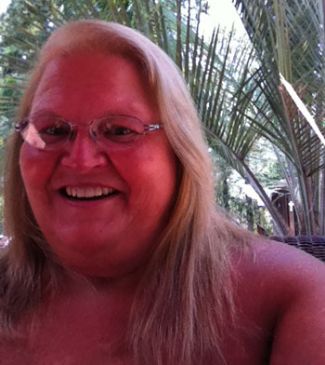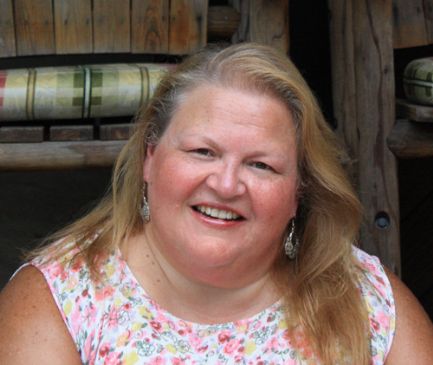 I have 37 pics in my gallery

Awards


It's My Moment In Time To "Just Do It!"
June 2013 - My journey has been a struggle this past 3 years and I am trying to get back on track! In Dec 2010 I lost my brother at age 46 due to health issues related to his morbid obesity and living the high life with drugs and alcohol. And then in Sept 2011, mine months later I lost my best friend to health issues related to gastric bypass surgery she had 8 years prior... she was a single mom and only 34 years old.

Within 9 months I had lost my rock (my brother) and my soft ...
June 2013 - My journey has been a struggle this past 3 years and I am trying to get back on track! In Dec 2010 I lost my brother at age 46 due to health issues related to his morbid obesity and living the high life with drugs and alcohol. And then in Sept 2011, mine months later I lost my best friend to health issues related to gastric bypass surgery she had 8 years prior... she was a single mom and only 34 years old.

Within 9 months I had lost my rock (my brother) and my soft place to fall (my best friend) and it was a very difficult time for me. October 2011 I separated from my husband and moved to my grandparents old farm house in Missouri to work on regaining my independence. I worked on the old house, painting, fixing it up, replacing flooring and remodeling the bathroom with some help from family and friends. And then I got a job, yeah for me! Then in August 2012, only 2 months into the job I got cellulitis in both of my legs and was hospitalized 3 times in 3 months. My legs just can't take the sitting for long hours... so I resigned and in March 2013 I moved to Texas to live with my sister. They have a pool in the backyard and water is my friend! It is time to do this!!! No excuses!!

June 1, 2013 my measurements are: Chest 56.5", Waist 56" eWrist 8 1/2" Upper Arm R-26" L-22" Neck 19" Hips 75" Thighs L-44" R-48" Upper calves L-26" R-26" Upper thigh L-45" R=45"

Weight 509
----------------------------------------
-

July 30, 2013
I have dropped 1.5 inches in my waist since June 2013! Total inches lost since 2009 = 26 inches lost
Weight 490

Blood Test Results
A1C = 6.5 (excellent control of blood sugar)
Total cholesterol - 217 (Normal less than 200)
Triglycerides - 255 (Normal less than 150)
HDL-54 very good
LDL - 112 (Goal less than 100)
Total T3 85 (Normal 60 - 181 ng/dL)
Free T4 1.33 (0.76 - 1.46 ng/dl)
TSH 0.87 (0.36 - 3.74 uIU/mL)
Hemoglobin A1C 6.5 (4.3 - 6.1 %)

Working out 3 to 4 hours in swimming pool every day. Totally off Fast Acting insulin for 3 weeks now. I have reduced my long lasting insulin from 45 units twice a day to 40 units twice day and now the doctor has approved me reducing to 35 units twice day. I am having fasting morning blood sugar readings that are under 100 on occasion (never before as I dump at night). The doctor's words to me were "You have your diabetes under excellent control and your blood work looks great!". Pumped at this point!! I am doing this... I am!

Weight 479
---------------------------------

August 23, 2013
Started intense Lymphedema treatment on both legs and thighs and go everyday for massage, compression pump and to be wrapped up to my hips. Can't wear shoes, can barely walk, drive with my big toe... but it is so worth it! Painful but worth it.. pain with a purpose. Maintaining a Champion Mindset!
Weight today 461, almost 20 pounds since I started treatment 2 weeks ago! YEAH!!

Weight 461
---------------------------------

Sept 4, 2013
Met with Personal Trainer Jason Greenhaw and his lovely wife Jessica and I am so excited to start working with Jason on Friday in the pool at home. I have an appointment with a Nutritionist tomorrow morning as well. God is working in so many ways in my life right now... feeling really blessed!

----------------------------------------
------

September 5, 2013
Lymphedema Treatment on my legs has stopped as I was approved for Medicaid and traditional medicaid does not cover this type of treatment. I have enrolled in a managed care medicaid plan and it will cover this type of treatment. So game plan now is to continue to lose weight, exercise and when I get another 100 to 150 pounds off then do the Lymphedema treatment.
Weight 464
------------------------------------

Jan 2009 - Join me in my journey to fight the fight against morbid obesity and in the process becoming healthier. Let me introduce myself, my name is Sandra and I am in my mid-40's, married with two wonderful teenagers that are the source of my joy and happiness!

I have struggled with my weight since childhood, at the age of eight I weighed 100 pounds. Freshman in high school weighed 165 pounds, 200 pounds in college and then I graduated to the morbidly obese category in my mid-20's a couple of years after college. I weighed 280 when I was pregnant with my daughter at the age of 28 and then over 300 when I was pregnant with my son 3 years later. My highest weight was just over 600 pounds in 2005. This struggle with morbid obesity has affected all of my immediate family members, even my children. So if I can fight the fight maybe it will encourage my beloved family members to fight their obesity issues as well.

In my particular case I know I am up against some bad genetics as well as emotional issues that have led me to where I am at today. My health issues include: hypothyroidism, hyperinsulemia, diabetes, depression, high blood pressure, high cholesterol, lymphdema and sleep apnea. To say the least I know I have a long road to travel down, and there will be some bumps, some uphill challenges and possibly some road construction, but I am going to fight the fight to the best of my ability.

Won't you join me in this process by providing your thoughts and prayers, support and motivation and I will return the same to you!

May the peace of the Lord be with you! God Bless

Matthew 19:26 (New Living Translation)
Jesus looked at them intently and said, "Humanly speaking, it is impossible. But with God everything is possible."

------------Jan 2009 Measurements-----------
Waist 58" - Wrist 8 1/2" - Upper Arm R-28" L-25" - Neck 19.5" Hips 82.5" - Thighs L-51" R-50"

------------- June 2009---------
June 10th my entire family made a commitment to healthy eating as a family. My 2 teenagers (18 and 16) said they needed locks on the pantry and refrigerator until they got their emotional eating under control... so we did it! Never thought I would have to lock the food up, but it is working so far. We are all eating the same food and in the right proportions. Tracking everything on SparkPeople's tracker. We weigh in once a week and will take measurements every 3 months. As a family of four we have 830 pounds to lose, unbelievable isn't it!

We will be adding the exercise component within the next couple of weeks, we want to get our meal planning and prep under our hat and then add the exercise. The kids seem to be excited and a little apprehensive at the same time. Pray for our family to have patience and hope, to not feel deprived, courage to face our emotional eating triggers and acknowledge them and work to change them, to take it one day at a time.

So here are my goals for weight loss by month and our family total weight loss by month as well so everyone can see how we are doing!

My weight on Jan 1, 2009: 580 pounds
Feb 1, 2009: 560
Mar 1, 2009: 570
Apr 1, 2009: 565
May 1, 2009: 575
June 1, 2009: 565
July 1, 2009: 550
Aug 1, 2009: 540
Sep 1, 2009: 527
Oct 1, 2009: 528
Nov 1, 2009: 538
Dec 1, 2009: 525
Jan 1, 2010: 515 - - - Total Lost for 2009 = 65 pounds!
Feb 1, 2010: 508
Mar 1, 2010: 517 (water retention from road trip)
Apr 1, 2010: 519
May 1, 2010: 519
June 1, 2010: 515
July 1, 2010: 512
Aug 1, 2010: 504
Sept 1, 2010: goal 499 Hoping to finally get out of the 500 club!
Oct 1, 2010: goal 490
Nov 1, 2010: goal 480
Dec 1, 2010 goal 470
Jan 1, 2011 goal 460

Total Family Weight Lost Since Jan, 2009:
July 1, 2009: 62 pounds YEAH!!!
Aug 1, 2009: 130 pounds YEAH!!!
Sep 1, 2009: 150 pounds YEAH!!!
Oct 1, 2009: 160 pounds YEAH!!
Nov 1, 2009: 170 pounds YEAH!!
Dec 1, 2009: holding steady 170 pounds
Jan 1, 2010: 180 pounds
Feb 1, 2010: 190 pounds
Mar 1, 2010: 180 pounds
Apr 1, 2010: 180 pounds
May 1, 2010: 180 pounds
June 1, 2010: 185 pounds
July 1, 2010: 200 pounds
Aug 1, 2010:
Sept 1, 2010:
Oct 1, 2010:
Nov 1, 2010:
Dec 1, 2010
Jan 1, 2011

---------- Update August 15, 2009------------

The locks have not been on the pantry or refrigerator for several weeks now. It appears it was a physchological need to see the physical locks to help change their mindset towards food. It didn't take long and it just kind of happened. My son was the one that really wanted them put on, he told me a few weeks ago that he doesn't think about getting food now unless he asks me if he can have it. His weight loss success was all he needed to inspire and teach him that he could be in control of food rather than food controlling him. Praise God!

Sandra

- - - Update October, 2009 - - - - - -
Blood work from 10/18/09 reflects improvement in my cholesterol...
Cholesterol: 193 Normal Range is 100-199
Triglycerides: 305 Normal Range is 0-149
HDL (good): 45 Normal Range is 40 or above
LDL (bad): 87 Normal Range is 99 or below.

So I am good in all categories except Triglycerides... I am working on that now. I have had high triglycerides since I was a teenager.

- - - - - Update December 30, 2009 - - - -

I am happy to report that my husband has maintained a 45 pound loss (it had been 55 pounds) and my son has now lost 60 pounds and I have lost 65 pounds and my daughter has put her weight back on. She is 19 and trying to figure out life right now so we will continue to encourage her and help her in any way we can. In the meantime we are all ready to kick off the New Year and get ourselves back in the groove.

This past 4 months have been so choatic with the move, my daughter starting college, filing the bankruptcy, set up the new home, and still running my little business from home. I have survived it and am better for it and I still lost weight during those months. Not as much as I would have liked to have lost, but I did loose which means I am a Winner!

My new goal for the New Year is to lose a total of 100 pounds in 12 months which would mean I would weigh 400 pounds by the end of 2010. That is a realistic goal and one that I intend to meet! My son would like to reach his goal weight of 180 to 200 pounds by the end of next year. He is currently at 290 and that is very realistic as well. So off we go into the bright blue yonder...

Sandra

------ Update February, 2010 --------

Feb 2010 my measurements are: Waist 58" Wrist 8 1/2" Upper Arm R-26" L-22" Neck 19" Hips 78" Thighs L-44" R-48"

------ Update March 18, 2010 --------
Blood results from physical are still holding but triglycerides still high.
Cholesterol: 193 Normal Range is 100-199
Triglycerides: 359 Normal Range is 0-149
HDL (good): 52 Normal Range is 40 or above
LDL (bad): 69 Normal Range is 99 or below.
A1C - 7.4

-----------Update July 18, 2011----------
Blood results from physical are still holding but triglycerides still high.
Cholesterol: 192 Normal Range is 100-199
Triglycerides: 184 Normal Range is 0-149
HDL (good): 47 Normal Range is 40 or above
LDL (bad): 108 Normal Range is 99 or below.
A1C - 15.3 (pancreas not producing insulin from hyperinsulemia)

Started on insulin July 11, 2011

Weight 503
----------------------------------------
-----------------------------


SparkFriends

SparkTeams

My Ticker:
current weight: 461.0

Interact with LADYSUNBEAM







Recent Blogs:

Profile


Member Since: 12/31/2008

My Goals:
• To be able to maintain a weight of 180 to 200.
• To LIVE LIFE rather than watching it go on around me and pass me by
• To get off most of my medications
• DONE! To get to a point where I can physically exercise
• DONE! To be a participant in events at my children's school activities
• To be able to go back into the workforce successfully and provide a living for myself
• To get to the root issues and resolve them once and for all
• To re-establish my eating habits and learn portion control
• DONE! To not constantly be thinking about food and what I am going to eat for the next meal
• To be able to give up the Handicapped Parking Sign
• To not feel like a disabled person any more
• DONE! To be able to exercise more as I lose weight
• To be able to go to my son's College Graduation
• DONE! To be able to take a shower again
• To be able to wear cute clothes again

My Program:
Take my meds by 10 am daily
Check Blood Sugar at regular intervals
Plan meals daily or weekly
Keep physical activity diary
Keep a food diary
Spend time with the Lord, meditation and prayer


Personal Information:
Divorced with 2 wonderful grown children
Christian
Outgoing personality
Love to Laugh and Smile!
Born and raised in Southwest Missouri.
BS in Business Administration
Human Resources Manager in Distribution and Retail Industry for 15 years.
Owner/operator of online gift store for past 15 years

Other Information:
Enjoy cooking, gardening, sewing, crafting, photography and pets.


Profile Image