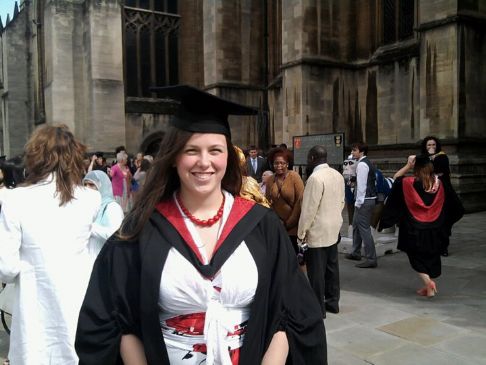 I have 6 pics in my gallery

Awards

2014 is a new year and a new me
Hey everyone, my name is Leah, I live in Wiltshire, England and I am 24 years old. I have been struggling with my weight for many years gaining and losing but now I am in the right place in my life to finally lose the weight forever and get fit and healthy!!!

Would love another British Sparkbuddy around my age, especially if you are in my area!!!

LOVES

~ Music ~ Harry Potter ~ The Colour Red ~ Handbags ~ Shoes ~ Shopping ~ My Spark Friends ~ SparkPeople ~ ...
Hey everyone, my name is Leah, I live in Wiltshire, England and I am 24 years old. I have been struggling with my weight for many years gaining and losing but now I am in the right place in my life to finally lose the weight forever and get fit and healthy!!!

Would love another British Sparkbuddy around my age, especially if you are in my area!!!

LOVES

~ Music ~ Harry Potter ~ The Colour Red ~ Handbags ~ Shoes ~ Shopping ~ My Spark Friends ~ SparkPeople ~ Reading ~ My Mum ~ Me Time ~ Travelling ~ Movies ~ Bubble Baths ~ My Sister ~ My Family ~ My Bed ~ The Beach ~ The Sunshine ~ Walking in The Rain ~ Learning ~ Hugs ~ Really Old Movies ~ Crafting ~ Kickboxing~


Current Status:


SparkFriends

SparkTeams

My Ticker:
Pounds lost: 0.0


Recent Blogs:

Profile


Member Since: 8/21/2011

SparkPoints: 18,759

Fitness Minutes: 2,135

My Goals:
- Reach 140lbs by 31/03/2014

- Go to the gym at least 3 times a week.

- Cut down on junk food.

- Eat more fruit and veggies.

My Program:
Plan my meals at the weekend for the next week.

Have fruit and veggies ready to snack on whenever I want.

Have my gym kit in the car for EVERY TIME I finish work at 7pm.

Carry water with me everywhere so I am never dehydrated.

Personal Information:
My name is Leah and I am a Community Health Care Assistant. It is a job that I only started in this year so it is taking a while to get into it but I am getting there.

I want to be a life coach, I have found a course that looks amazing I just have to save up £2000 to be able to do it.

Other Information:
I have a crazy obsession with the Harry Potter books, I just read them over and over and over again. I love being able to pick up a book and escape to Harry's world no matter what is going on around me.
I also enjoy making my own cards for friends and family, I have massive amounts of stamps, card, stickers, inks, glitters and everything else you can think of. I love being able to go into my office and play for hours making personalised cards.
I am very interested in travelling, I would love to travel more but finances stop me so I only get to do it every couple of years, I have been to France, Italy, Kenya, Crete and America but I would love to see the whole world.

Profile Image