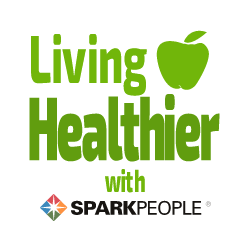 I have 37 pics in my gallery

Awards

Hello AGAIN!
December 2015
Back again! Like a revolving door. My body is heading back up the scale and a gain of 21.5 cms overall on my body.
So now that I know what the damage is after being in denial for a while. I will get on with it and go back to sparking and tracking food and exercise.
August 2014
Currently on the Cambridge Diet and doing really well. Another 10 weeks and I will be at goal.

Sadly I have found out that one of my Sparkfriends BARBIETEC has passed ...
December 2015
Back again! Like a revolving door. My body is heading back up the scale and a gain of 21.5 cms overall on my body.
So now that I know what the damage is after being in denial for a while. I will get on with it and go back to sparking and tracking food and exercise.
August 2014
Currently on the Cambridge Diet and doing really well. Another 10 weeks and I will be at goal.

Sadly I have found out that one of my Sparkfriends BARBIETEC has passed away from breast cancer. She was such an inspiration to me and the Sparkfriends that she connected with. She was the "poster" photo for the marathon several years ago in her home city. She is missed.
January 2014!
It has been a year since I have updated this page. Have just read my page and can see that life is still very busy. Have had a lot of personal loss in the last15 months. My mother, mother-in-law,nephew and sister-in-law's father all passed away. The positive event amongst all this sadness was our niece got married. Work is busy. Trying very hard to fit a healthy lifestyle in amongst the busyness. It is a project in motion and as Sparkpeople say 2 steps forward 1 step backwards.

January 2013!
Last entry September 2012...........mmmmmm that pretty much sums up my life these past few months! CRAZY BUSY!
New job at one of the fastest growing areas in Australia is keeping me way too busy!
Have new goals for this year. How I look after my body has to be no 1 priority and I have realized I need to get back to Sparking big time to stay focused and on track.
I am aiming to be at 60kgs by the time I celebrate my 60th birthday in August this year!
Here is to all of us who wish to be well and fit as we age gracefully!...........lol


September 2012.
So much happening but managing to keep the Spark going and living a busy happy healthy life! So close to goal! Woo hoo!!!

I now have permanency and been allocated my own clinic! No more travelling from one clinic to another!

August 2012!
What happened to July????
Hubby has a job! Starts on Monday the 13th ! So pleased for him. Has been a tough last 11 months!

Hard to believe we have been back in Australia for a year!

JUNE 2012!
The year is going quickly now!
Welcome to my page!
Enjoying some beautiful winter weather here in Perth, Western Australia!
Commencing Michelle Bridge's 30 Day Challenge to get rid of the last 5 kilos!
Woo hoo !

Watch this space!!!

May 2012 is here already!
Have managed to keep my head above water! Back working full time and trying to find a balance between work and exercise and rest!


My goal is to get to 60kgs which is 132 lbs by the end of this year!

What did I do to get off the 18month plateau?

I joined the January Jumpstart Challenge, and did all 28 days, I then joined the 28 day boot camp challenge and stuck to that with a small interuption in week 3 due to sinus issues.

This month I am doing the "Spring into Shape Boot Camp"
January 2012

I have not updated this page for 3 months! A lot has happened! I am now back at work 4 days a week. DH is still looking for work. There is a lot of work out there, just have to hope an offer comes his way!

We saw our son off to his own first home, he bought a 2 bedroom unit and he moved out in October. Our daughter continues to live at home and now is doing day work as a pharmacy assistant. This is a nice change from shift work as a manager at McDonalds.

I have rejoined the gym I used to go to before I moved to Santiago. I go after work on the 4 days that I work. Am on a quest to find the right mix of exercise , srtength training and nutrition that will help me rid this last 10kgs of FAT! Wish me luck!

September 2011
Cannot quite believe it is the middle of September already! A lot has happened since arriving back in Australia. I am back working as a Child Health Nurse and Lactation Consultant for 2 days a week. I have 6 month contract, so work until Feb. 2012. If I want a permanent job I will have to apply and have an interview, as I resigned from my job last year.
I have got back into the garden and slowly renewing some of the plants that did not survive me being away.
My weight remains on the same plateau that it has been on for the past 19 months, I am concentrating more on strength training now, but continue with cardio to keep my fitness up.
Have started with the Wii Fit and enjoy the challenges it offers.
Also have a Jillian Michaels DVD set that I intend to get started on. So life goes on and I am still tracking my nutrition and fitness daily. I try and keep in touch with my teams as much as time will allow.



August update,
Back here in Australia for the last 2 weeks. A busy time! Keeping on track with Wii Fit and walking the fur babies. In the process of getting form work organised to go back to payed employment.

July update,
Currently traveling and will be back in Perth on the 1st of August. Am making every attempt to exercise every day and to continue to eat grain free as much as possible.
Drink water and track all nutrition and exercise daily.

June update!
We leave Santigo on the 2nd of July! I will miss the friendly expats and this beautiful country. I will not miss the city pollution which seems to be worsening as there is no rain as yet! The driest Autumm in 48 years!

I have started a 31 day challenge of having "no grain" .

Once I see what my weight is at the end of the month I will have a better idea of my next strategy. If I am happy with the result I will remain on it until I reach my goal weight!

I can eat everything in moderation, but not any food derived from grains, so no bread, pasta and rice. I thought it would be difficult but I am pleased at how disciplined I have become through Sparkpeople.
with tracking my food I can see that I am getting all the macro nutrients I need and getting slightly more protien than what is advised. I have a shared food and fitness tracker so you are welcome to see what food I am eating. I find also that I am eating more vegetables to compensate for not having bread. Even when my husband cooks toast I don't feel left out because I don't like white bread!
The company owe us 2 return business class airfares to Perth, Aus, so we are using that money towards a detour via "the world" . We will be visiting Rio de Janeiro,an island off Panama called Sapibenaga, then onto New York, Paris, London, Hong Kong and finallly Perth, our home!

The fact that we are both healthy we have decided to make the most of this opportunity and see as many places as we can.
DH has been to London and Paris through work and can't wait to revisit with me!

Proud achievment,
I did the 5 Km "Fun Run" on April the 10th. my first ever organised race! I ran a time of 44 mins 21 secs, my personal best so far! This is from a person who hated school sports!

Why am I here?
I came to Sparkpeople in a desperate effort to lose weight. Period. Over time I have realised that this is a lifestyle change and it is much, much more than just about losing weight.
I am currently on a plateau after losing 11lbs during the first 6 months on Sparkpeople.

These last 10 months have been a bit of a challenge. I have had a foot injury, now healed. Also have been on 3 holidays and during that whole time my weight has remained at between 70 - 71 kgs or 157 - 155lbs.
My body is not co-operating as far as "the scale" is concerned!

Am I frustrated? NO, I was, but my attitude has changed because I know I am doing all the right things.

I eat healthy food within 1200 - 1300 calorie range.
I exercise on a regular basis.
I have found out that I have some health issues in regard to a higher than normal fasting blood sugar, I know this can be remedied once I get rid of these last 10kgs.

I see from photos that my body shape is changing.
The number on the scale WILL move.

What will I do to help my body to use up the extra fat in my fat cells?

As this a LIFETIME journey and am more focused on my body shape rather than a number on the scale! I will continue with other body measurements on a monthly basis.

After reading Sparkpeople information blogs I realize I have to challenge my body more now as it has got USED to the exercise I am doing. So will get back into the habit of STRENGTH TRAINING!

I have also got to accept the research and also do more SHORT BURSTS of excercise. I don't have to pound the pavements for hours at a time.

I track my nutrition every day. I am so much more aware of what I choose NOT to eat in the way of processed food. I weigh all food before I put it on my plate. I am very aware of what drinking alcohol does to my metabalism. At the moment I drink very little alcohol.

I do love red wine and I find that if I have a glass by me I sip it slowly and keep that 1 glass all night and just drink lots of water! I find that other people at the table leave you alone as far as wanting to "refill" your glass if you are happily chatting and they can see you are not "missing out". I am also finding that people's attitude to not drinking alcohol is becoming more accepting an they respect your decision. Maybe it's the way I have learnt to assert myself through Sparkpeople!

I enjoy interacting with my SPARKFRIENDS on a daily basis. Supporting each other through happy times and sad times. We are all here for the same reason and it is nice to be able to write a blog and know there is someone out there reading it and responding with support and information. THANK YOU!

I tell as many people as possible about this site. I am on Face book and share Sparkpeople information at every opportunity that I can.

I love the sense of belonging and the support I receive from everyone on Sparkpeople.


SparkFriends

SparkTeams

My Ticker:
current weight: 155.0


Recent Blogs:

Profile


Member Since: 2/17/2010

SparkPoints: 46,037

Fitness Minutes: 31,827

My Goals:
To live a happy healthy life. To treat other's as I would like to be treated.

To eventually be at a comfortable healthy weight for my age. Somewhere between 58 and 60 kgs. I will be there by August 2013!

My Program:
1. Track nutrition daily, keep as close to 1200 . calories a day.

2. drink 8 glasses of water per day.

3. The days of not strength training I will do cardio.

4.Participate in team challenges.

5. NO alcohol!

6. Eating a grain free diet until I reach goal weight!

7. strength training 3 times a week

Personal Information:
Originally from Tasmania , Australia. Family home now in Perth Western Australia.
I joined Sp to broaden my horizons and keep motivated to look after me!
I keep in touch with friends and family through facebook and that keeps me sane.
My darling husband of 39 years is very supportive of my weight loss journey.

Other Information:
I love to read autobiographys. at the moment most of my reading is on Sparkpeople and I love all the information that is available on this site!


Profile Image