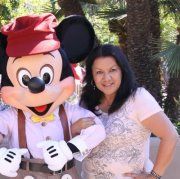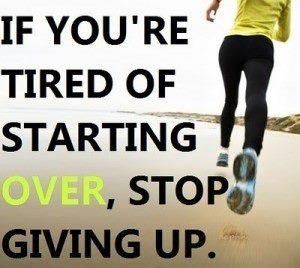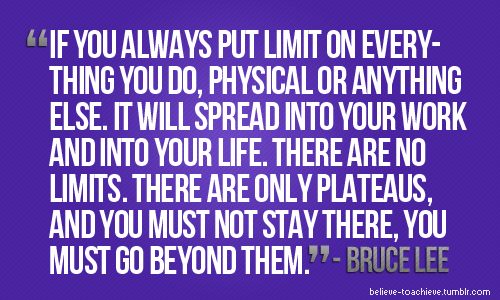 I have 12 pics in my gallery

Awards

The Decision to Change My Life is Within MY Control! Change in 2013
2013 will be the year for me!

Life has not always been easy for me but I see it as an adventure. Currently, my adventure is taking me through a lifestyle change where I am working to change my eating and exercise patterns. But the toughest part for me is to beat the emotional eating,,,, indulging in fattening foods is a momentary pleasure that leaves a nasty after taste when I look in the mirror.

Changes in life in 2012 were difficult to accept for me,,,,,, a ...
2013 will be the year for me!

Life has not always been easy for me but I see it as an adventure. Currently, my adventure is taking me through a lifestyle change where I am working to change my eating and exercise patterns. But the toughest part for me is to beat the emotional eating,,,, indulging in fattening foods is a momentary pleasure that leaves a nasty after taste when I look in the mirror.

Changes in life in 2012 were difficult to accept for me,,,,,, a pending divorce and being responsible for 3 children,,, living life as a single mother,,, no one to really turn to when the water heater breaks or the sprinklers fail,,, or the heater does not work. I kept turning to food to relax me,,, and that is simply not the purpose of food.

It is what it is and sometimes we just need to be kind to ourselves when we fail. We cannot always succeed. I have failed so many times but this time I am ready for a real change in my life and I know that I can do it! I believe that I can do it! Sometimes that is all it takes,,, believing.

It is time to find myself,,,,,,, and accept myself unconditionally. It is time for positive change,,, for myself and my health,,,,, I do want to be there for my kids and I want to see my grandkids.... and I want to learn to take better care of me.... eventually maybe even find a new man in my life. But right now,,,, in 2013 ,,, the focus is on being the best that I can be.

I am going to be accountable to myself this year and list my weight every single week for the year:

Week 1 (1/4) ~~ 227
Week 2 (1/12) ~~ 222 ~~ Lost 5 pounds!
Week 3 (1/18) ~~ 223 ~ Gain 1 pound
Week 4 (1/25) ~~ busy week no loss no gain

Week 5 (2/1) ~~ 222 ~~ lost 1 pound (total of 5)
Week 6 (2/8) ~~ 227 ~~ gained it all back :*(
Week 7 (2/ 15) ~~ 225 ~~ Lost 2 pounds :) Back on Track
Week 8 (2/22) ~~ 228 ~ ~ Gained 3 pounds ....... Really?

Week 9 (3/1) ~~ 226 ~~ lost 2 pounds! On the road again!
Week 10 (3/8) ~~224 ~~ lost 2 pounds again ~.~
Week 11 (3/15) ~~ 224 ~~ No loss, No gain
Week 12 (3/22) ~~ 225
Week 13 (3/29) ~~ 226 ~ frustration; too many changes in my life

Week 14 (4/6) ~~ lost focus
Week 15 (4/13) ~~ lost focus
Week 16 (4/20) ~~ where was I?
Week 17 (4/27) ~~ 238! :( sad face.... disappointment

Week 18 (5/4) ~~ 234...... lost 4 pounds
Week 19 (5/11) ~~238
Week 20 (5/18) ~~Acceptance of Life
Week 21 (5/25) ~~ 230

Week 22 (6/1) ~~229
Week 23 (6/8) ~~233
Week 24 (6/15) ~ 226
Week 25 (6/22) ~ 227
Week 26 (6/29) ~ 225

Week 27 (7/6)
Week 28 (7/13)
Week 30 (7/20)
Week 31 (7/27)

Week 32 (8/3)
Week 33 (8/10)
Week 34 (8/17)
Week 35 (8/24)
Week 36 (8/31)

Week 37 (9/7)
Week 38 (9/14)
Week 39 (9/21)
Week 40 (9/28)

Week 41 (10/5)
Week 42 (10/12)
Week 43 (10/19)
Week 44 (10/26)

SparkFriends

SparkTeams



My Ticker:
current weight: 195.0

Interact with LILYPAD12311







Recent Blogs:

Profile


Member Since: 4/17/2012

SparkPoints: 5,391

Fitness Minutes: 2,124

My Goals:
Starting weight 238
(May 2013)

Goal Met:

May 2013 ~ 238 to 229 lbs
Lost 9 pounds!

June 2013 ~ 229 to 225
Lost 4 pounds

July 2013
August 2013
September 2013
October 2013
November 2013
December 2013

My Program:
1. Get at least 7 hours of sleep every night

2. Eat less, Move more

Personal Information:
I am from Sunny Southern California..... I was born here and love where I live.

Other Information:
"The common conception is that motivation leads to action, but the reverse is true....action precedes motivation.
You have to "prime the pump" and get the juice flowing, which motivates you to work on your goals.
Getting momentum going is the most difficult part of the job, and often taking the first step is enough to prompt you to make the best of your day."
-Robert McKain

It's not that I'm so smart, it's just that I stay with problems longer. ~Albert Einstein

Our greatest glory is not in never failing, but in rising up every time we fail. ~Ralph Waldo Emerson

Vitality shows in not only the ability to persist but the ability to start over. ~F. Scott Fitzgerald


Profile Image