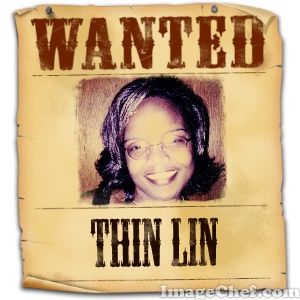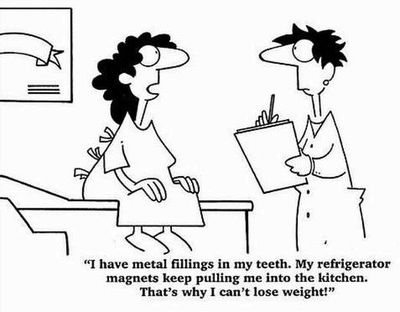 I have 50 pics in my gallery

Awards

2013 Can she do it???
Helping a friend get started brought me back here...
Not sure what the future holds...
July 20, 2013

New page theme... Back 2 bA6... diet and exercise lifestyle changes. I do not have the time to focus as I did to lose my first 40lbs so this just gotta work.... The eating is a challenge as usual.

I gave up my privacy issues for convenience! It is too hard to access my page from my phone having to log in each time I want to see my own page! I have trouble ...
Helping a friend get started brought me back here...
Not sure what the future holds...
July 20, 2013

New page theme... Back 2 bA6... diet and exercise lifestyle changes. I do not have the time to focus as I did to lose my first 40lbs so this just gotta work.... The eating is a challenge as usual.

I gave up my privacy issues for convenience! It is too hard to access my page from my phone having to log in each time I want to see my own page! I have trouble logging in on my phone most times. So at least for the convenience of reading my page and blogs until the learn to have me stay logged in on my phone I'm public again!! Sorry I wont be posting pics of me here since it is searchable online!

I don't want to be searched for by strangers on the WWW. That is the ONLY reason this page is private. All sparkers are welcome!! Just add me as friend and I'll add you right back!! Love you all!

2010 theme "Fhealthy Fit and Flexible again in 2010"
Cannot find anything as catchy for 2011! lol

5th August 2010
Loving yourself has more to do with acceptance than perfection.
-Linis_Thin

25 July 2010
I'm going to eat healthy if it kills... er... IF IT MAKES ME LIVE A LONG HAPPY HEALTHY LIFE!!!

18 May 2010
"True balance requires assigning realistic performance expectations to each of our roles. True balance requires us to acknowledge that our performance in some areas is more important than in others. True balance demands that we determine what accomplishments give us honest satisfaction as well as what failures cause us intolerable grief."
- Melinda M. Marshall (Franklin Covey Go quote of the week)

Sat 8th May 2010 from LOTUSFLOWER but modified!
I am so DONE being�

T oo busy
H eld back/ heavy
E xhausted

F ull figured/ frustrated/ fat
A nxious/ angry
T hick

G reedy
I ndisciplined and insecure
R ound
L oathing of self/ lacking focus and self control

I AM DONE BEING THE FAT GIRL!!

Sunday 11th April 2010
Somoeone who is busier than you is praying right now!
BELIEVE-IT

"If you don't have time to do it right, then you must have time to do it again". Author unknown

Monday April 5th, 2010
"The trick in life is to decide what's your major aim. ... Once that's settled, you can get on with the happy, orderly process of achieving it." -Stanley Goldstein

Monday, March 15, 2010

"A habit is defined as the intersection of knowledge, skill, and desire. You may know you need change, you may even know how to change, but, without desire, change may elude you."
-Stephen R. Covey, The 7 Habits of Highly Effective People
******************************************
**********************
1 March 2010
BEHOLD HOW FAIR!!!
A SMALLER PACKAGE BY END OF THE YEAR
STILL, HAVE NO FEAR,
ALL THE SWEETNESS WILL STILL BE THERE!!

TAKE IN MODERATION AS WITH ANYTHING SWEET
I PROMISE SHE IS GOOD FOR YOU
(THOUGH NOT FOR YOUR TEETH)

TAKE IT ALL IN WITH A SMILE NOT A FROWN
'CAUSE VERY SOON BABY....
THAT BELLY'S GOING DOWN!!!
Lin Is Thin

(Adden-smart!(not addenDUM!) April 14, 2010: The belly is already alot smaller!!)
****************************************
*********************
This year I return to at last who I used to be physically.
Once there I go after the best I can be!

27/Feb/2010
Really stressed today. I did not eat as bad as I could have. I said alot of no's to food today because this jingle I wrote was playing in my head. I wrote it the last time stress wanted to send me back to food:

No matter what they say
Eating doesn't take pain away
Don't break even if you bend
You can make it to the end
20 something gone only 20 more
and you will be who you were before
On the outside at least 'cause you know within
You are stronger now than you've ever been
SparkFriends

SparkTeams



My Ticker:
current weight: 230.0


Recent Blogs:

Profile


Member Since: 12/26/2009

My Goals:
220lbs again!
(my usual overweight before kids)

205lbs... what I weighed before conceiving in 2003

ONEderland!!

192lbs best weight as adult! in 2000

180lbs time to reassess my happy weight!

174lbs NO LONGER OBESE!!

My Program:
http://www.sparkpeople.com/mypage_public_j
ournal_individual.asp?blog_id=3327771

BELOW never worked out. I'm LOUSY at routines!
Colin's program: (M,Th,F)
Mondays: Day 3
Tuesdays: housework
Wednesdays: Quickbks
Thursdays: Day1+Errands
Fridays: Day 2 + Church
Saturdays: Family
Sundays: Church


At start:
Exercise at least 15 mins per day 6 days per week!

Eat healthier.

Start cardio!

Other Information:
Flylady.net
No, I'm Not the flylady... but she helped change my life!

http://www.cspinet.org/nah/deccover.ht
m

https://www.wellnessforlifecenter.com/
article.cfm?articleID=25158

http://www.sparkpeople.com/resource/mi
nd_over_body_fat.asp

http://www.youtube.com/watch?v=dCar_sF
fEf4

Profile Image