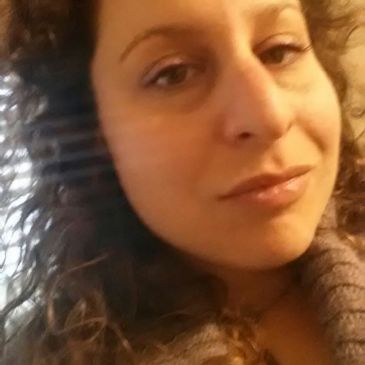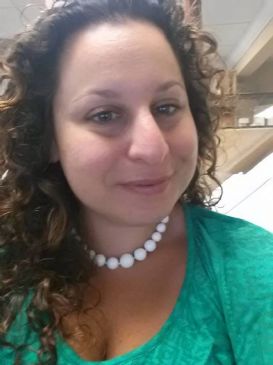 I have 3 pics in my gallery

Awards

Journey to Find My(skinny)self..
I have been trying to diet for years, with no luck, I thought I knew everything about food, but, I was broken or something, as it turns out, I didn't know how and what to eat until I tried Personal Trainer Food.

Finally I found a plan that is easy to live with, I like and can adapt it to going out to restaurants and eating at friend houses.. etc. I'm losing weight, feeling satisfied, and positive this is a sustainable lifestyle.

At last... I'm at peace with food. ...
I have been trying to diet for years, with no luck, I thought I knew everything about food, but, I was broken or something, as it turns out, I didn't know how and what to eat until I tried Personal Trainer Food.

Finally I found a plan that is easy to live with, I like and can adapt it to going out to restaurants and eating at friend houses.. etc. I'm losing weight, feeling satisfied, and positive this is a sustainable lifestyle.

At last... I'm at peace with food.

12/7 week 21 - 170.6 - 22 lbs and going strong. I don't feel flabby or tired. I love PTF, it saved my skinny butt.
December 1013
11/13 week 18 - 172.6 - This day marks 20lbs!!
11/12 week 18 - 173.8 - I couldn't be happier today. I got a new job offer to make more money, and I lost some ugly fat!
11/1 week 16 - I'm not losing, not gaining.. I'm ok with that.
November 2013
10/21 week 15 - 15 weeks and 18 lbs, if you asked me 16 weeks ago is it was possible, I would have said I'm doomed to be a fatty.
10/19 day 102 - 175.4 - WOW!! Eating amazing good food and dancing like a fool I lost 18lbs!!
10/1 day 84 - 177 - I feel amazing, pulling out some cute clothes I haven't fit into in a long time. I have a new confidence!
October 2013
9/26 - day 78 - 177 - I am learning so much about myself, and looking great doing it!!!
9/20 - day 72 - 179 - As it's getting chilly outside I broke out the turbo-fire tapes.. I'm excited to kick some butt.
9/18 - day 70 - 179 - Another round of PTF ordered, I as becoming more in touch with myself and learning about acupressure and chakras.
9/16 - day 68 - I had a revelation today, more pieces are making sense, one emotional step in the right direction.
9/9 - day 61 - 180 - Odd numbers usually describe me best, however, this even number on the scale made me smile today!!
9/5 - day 57 - 181 - Maybe this time I wont go way up before coming down again? That would be nice!
9/3 - day 55 - 181 - I love seeing numbers I haven't seen before. I have a new dress to wear today, I always wear something new on the first day of school.. I'm not in school, you say? Who cares... it's a new dress!!!
September 2013
8/29 - day 51 - I ran again yesterday, maybe I shouldn't have done that? People are starting to take notice of my weight loss, even if the scale isn't. I feel confidant and that is showing.
8/27 - day 49 - I'm having a very dark day, going through some deep stuff, decided to start running therapy to get through it. Run/Walk at least 3 miles.
8/25 - day 47 - I haven't weighed in, been cheating a little, going to be really good and weigh in again Wednesday. I don't think i gained, but not lost either.
8/22 - day 44 - 182 - On the move again!!
8/17 - day 39 - I feel very healthy today, and my skirt looks better over my belly than it has in a long time.
8/16 - day 38 - 184 - Ok, this is better. Funny, my hands seem to be getting skinny, what about my butt?
8/15 - day 37 - 186 - What happened? I'm being good.. Why have I been set back? Lets see what happens tomorrow.
8/14 - day 36 - I seem to have hit a wall.. but I keep trying for my next goal to get under 180.
8/10 - day 32 - 183 - GOAL!!! 10# What a feeling!!
8/8 - day 30 - 184 - I was brave enough to get in the scale today, and I'm one more down! I feel good in my jeans, I see my hips slimming, and my cute dimples making a comeback.
8/7 - day 29 - 1--# - I haven't weighed myself in a few days, I'm not too far off track but I don't think I've lost anything. I'll check the scale again in a few days.
8/4 - day 26 - 185# - After an active day yesterday, I weigh less today, that feels so good.
8/2 - day 23 - 186# - I'm wearing a dress I bought a few years ago to wear at my graduation, I was 153# lean after running a half marathon, I'm not there yet, but this dress looks so sexy today. I feel amazing.
8/1 - day 22 - 187# - I put on a skirt today that was tight 2 months ago, it's kinda puffy and big, I'll get one last season out of this one.
August 2013
7/27 - day 17 - 188# - I'm really getting the hang of this, my cravings for sugar have diminished, and my size 12 pants are fitting comfortably again... bye bye 14!!
7/19 - day 9 - 189# - The scale is on the move!! Following the plan with no issue, had some drinks with sugar, prob not a good idea :(
7/13 - day 3 - 191# - weight moving down!! The food is really good. This could work!
7/11 - day 1 - 193# - My food arrived, I'm still not sure about this, but willing to try.
July 2013

SparkFriends

SparkTeams



My Ticker:
current weight: 168.2

Interact with LITTLEBRUNO







Recent Blogs:

Profile


Member Since: 3/6/2012

SparkPoints: 3,627

Fitness Minutes: 1,048

My Goals:
Lose 61# and get to my ideal healthy weight of 132#... I can't wait to see what this cute curvy body looks like under the fat.

193
191=2
189=4
188=5
187=6
186=7
185=8
184=9
183=10!!!!!!
182=11
181=12
180=13
179=14
177=16
175=18
174=19
173=20!!!
170=23

My Program:
I am eating according to the Personal Trainer Food plan.

Meat, eggs, nuts, CHEESE, an apple a day, plenty of veggies and salads.

Profile Image