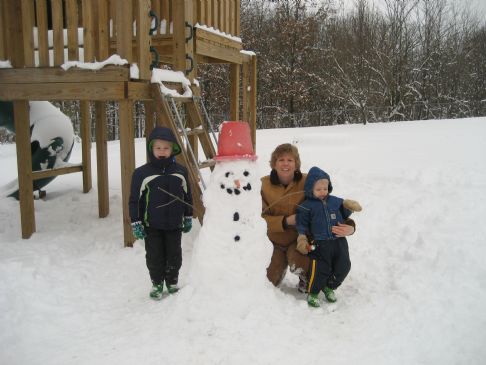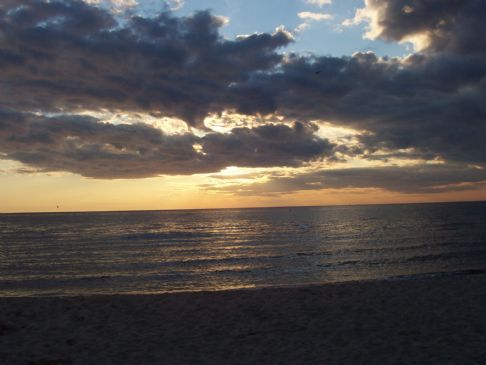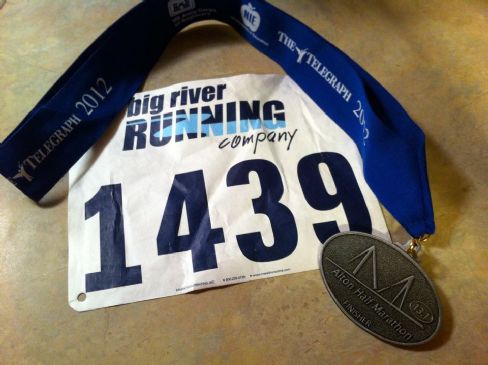 I have 15 pics in my gallery

Awards

It's a lifestyle not a quick fix...
Hi! Welcome to my Sparkpage!

Lots of changes going on here.

I have made a pretty secure transition to clean eating.

I am following the eating plan by Dr. Goglia - Turn Up the Heat and the new WW points system. They balance each other out well.

I weigh less now than I did before babies and less than I did while doing Weight Watchers before I had babies. I found my WW booklets the other day. My starting weight after babies was 153! ...
Hi! Welcome to my Sparkpage!

Lots of changes going on here.

I have made a pretty secure transition to clean eating.

I am following the eating plan by Dr. Goglia - Turn Up the Heat and the new WW points system. They balance each other out well.

I weigh less now than I did before babies and less than I did while doing Weight Watchers before I had babies. I found my WW booklets the other day. My starting weight after babies was 153! Didn't realize I had gotten that heavy with both babies. That means I have lost 39 pounds!!!

When I need a snack I grab walnuts or pecans instead of a granola bar. Fruits instead of cookies. I also look for ways to eat more protein.

Now I am a team leader for Dr. Goglia's Turn Up the Heat team with some amazing gals. (Come check it out by the way...)

I am upping my goals to what I consider to be the next level. I am so inspired by all the 35ish - 40ish models in Oxygen. Especially those who are mommies and have allowed those little bundles to wreck havoc on their bellies. If they can be super fit, then there really isn't any excuse for me not to be. I understand some bodies will always be more fit than others and I can't control genetics, but I can do the absolute best with what God gave me and I can't wait to see what kind of abs He gave me. Do I have the makings of a six-pack or nice smooth abs with definition? Well, my goal is to continue to live a healthy lifestyle and carve away at those abs.

I am not the kind to enter into a figure competition, but it would be pretty awesome to at least have a figure that would semi-qualify me for the event... so... that is the challenge, how lean and muscular can I get?

Stay tuned and we'll find out!

Updated 1/18/10
*^*^*^*^*^*^*^*^*^*^^*^*^*^*^*^*^^*^*^*^
*^*^*^*^*^*^*^*^*^*^*

I have lost 18 pounds by making healthy lifestyle changes. My goals are to eat well, exercise daily and make healthy choices. I am trying to teach my boys to make healthy food choices by leading by example. I run 2 - 4 miles a day and strength train as well. Come and check on me anytime!

It's summertime and I'm home with my boys. I can spend more time working on being healthy and making good choices this summer. Time to spend with the boys and enjoy summer fun, swimming, t-ball, softball and having fun with friends and family.

Goals for the summer: Eating Clean and doing cardio 6 days a weeks. Weight training 2-3 days a week as well.

Weight Loss goals: change my BMI from 22.6 to 20.6 by November (my birthday). This is a 10 pound weight loss, meaning I need to lose 2 pounds a month or 1/2 pound a week.

Weigh in days:

6/19/09: 120.4 pounds
7/19/09:
8/19/09: (my little guy's first day of KDG)
9/19/09:
10:19/09:
11/19/09:


SparkFriends

SparkTeams



My Ticker:
Total SparkPoints: 26,477

| | | | |
| --- | --- | --- | --- |
| 25,000 | 26,249 | 27,499 | 28,749 |

29,999

SparkPoints Level 14

Recent Blogs:

Profile


Member Since: 12/11/2006

SparkPoints: 26,477

Fitness Minutes: 30,538

My Goals:
I am committed to exercising daily through cardio and strength training.

My goal weight is 119.

New Goal: Half Marathon - March 24, 2012
completed: time - 2:33:46
+++++++++++++++++++++
Updated 6/19/09

I am challenging myself to push my limits. I am Eating Clean and working hard in the gym. I want to reduce my BMI by from 22.6 to 20.6 (that's a 10 pound weight loss) by my birthday in November.

My Program:
I work out in the mornings before I go to work in our home gym. I run two to three miles a day. I use the Bowflex for upper body work and the stability ball for core work. I am proud to say that my arms are finally showing that "cut" and I might even have developed a tricep!!!

Personal Information:
I live in Illinois and am a school teacher. I have two beautiful little boys. I am married and live in the country with my husband. We have a Belgian horse, a Jerusalem Cross donkey, pygmy goats, a variety of chickens and three dogs.

Other Information:
I am active in church with my family and my boys love Awana. I love to read and am a performing musician. I like to take pictures of my children and of flowers.
I am proud of the fact that one of my students gave me a monogramed thermos for a Christmas gift because she noticed that I drank a lot of water.

My favorite show is the Biggest Loser and when I am struggling to finish a run, I can hear Jillian yelling," unless you pass out, puke or die, keep running" in my ear. : )

Profile Image