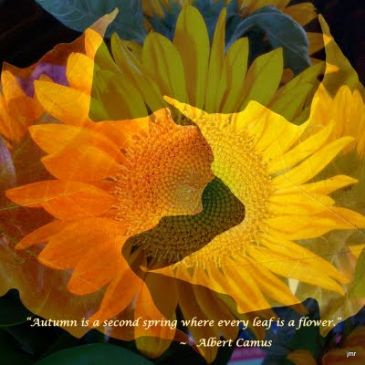 I have 42 pics in my gallery

Awards


I AM A BLACK PANTHER. Powerful and Strong!
No more excuses.
Just get up and DO IT!
Exercise, exercise, exercise!
To be a Proud Panther
I will give my all.
Accountable and committed!

Things I will do:
Commit to Fall Fitness
Embrace OPTIMAL HEALTH
Acquire HEALTHY HABITS
Inspire Hope,
Cultivate JOY
Celebrate Life
Journal
And be the best teammate I can be.

Quotes I like:

"Plant the seeds of your dreams and weed out all the ...
No more excuses.
Just get up and DO IT!
Exercise, exercise, exercise!
To be a Proud Panther
I will give my all.
Accountable and committed!

Things I will do:
Commit to Fall Fitness
Embrace OPTIMAL HEALTH
Acquire HEALTHY HABITS
Inspire Hope,
Cultivate JOY
Celebrate Life
Journal
And be the best teammate I can be.

Quotes I like:

"Plant the seeds of your dreams and weed out all the objections."
Mary Anne Raadmacher

I plan to proceed on my journey with full determination and confidence. I can, I will, I am. Only I can write the story.


Sun will come up tomorrow..."Tomorrow' will always be here giving us a new day full of opportunities, new hope and a new blank sheet of paper to write whatever we desire."
NitaFromCT

The universe is change; our life is what our thoughts make it" ~Marcus Aurelius Antoninus~

�One of the most important keys to Success is having the discipline to do what you know you should do, even when you don't feel like doing it.� - Unknown

Blue Team
LosingLinndy (Gaylinn)
Lizspringsteen (Liz)
Micaroo (Mica)
Msundastood (Tanya)
Sassy220888 (Sandy)
Grltaz (TC)
Forzachandmatt (Jennie)
Rebbul67 (Rhonda)
Fredsevolution (Freddy)
Amethyststar (Kim)
Carlinichole (Carli)
Goriana
Livelifenow






Current Status:


SparkFriends

SparkTeams



My Ticker:
current weight: 226.0

Interact with LOSINGLINNDY







Recent Blogs:

Profile


Member Since: 10/23/2007

SparkPoints: 115,591

Fitness Minutes: 19,678

My Goals:
I will change to a kick butt lifestyle to a healthier me. This includes a no excuses, "Just Do It" attitude toward exercise and eating healthy foods. No more binging but drinking plenty of water.

My Program:
Gain Optimal Health

Understand my relationship to food.


Cardio and Strength and Toning.



Personal Information:
My name is Gaylinn and I live in CA. My wonderful husband of 54 years and I have 3 adult chiildren and 7 grandchildren. My family is very important to me as is my spiritual life. Traveling has been one of my passions. I liked every part of the process including the research beforehand. Now I am in the process of adjusting to a lifestyle without world travel because of an injury to my back. I am also into reading and SparkPeople. We have always had pets, that we have rescued. Now we have two cats.



Other Information:
My favorite quote is "Life is for loving and laughing and giving and living in praise of the Lord." I read so much it is hard to pick just one favorite book. My favorite trips are ones to Antarctica on a Russian freighter and southen Africa during which we were in five different countries. I love my cats. I bottle fed one from the time she was left in our garage by the mother cat when she was 2 hours old.

Profile Image