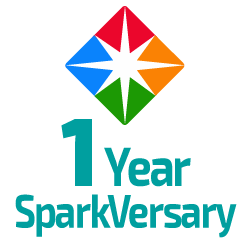 I have 16 pics in my gallery

Awards

Spreading My Wings and Soaring
On a journey and loving it!

Great Affirmation from FUNNIROSI:
Today I AM the priority!
Today I HAVE DECIDED to take a path of change.
Today I CHOOSE to improve my quality of life.
Today I AM SUCCESSFUL
Today I am BEAUTIFUL!!
Everyday is MY Today,because I am just that AWESOME!!

My mantra: Therefore, I urge you, brothers, in view of God's mercy, to offer your bodies as living sacrifices, holy and pleasing to God--this is your ...
On a journey and loving it!

Great Affirmation from FUNNIROSI:
Today I AM the priority!
Today I HAVE DECIDED to take a path of change.
Today I CHOOSE to improve my quality of life.
Today I AM SUCCESSFUL
Today I am BEAUTIFUL!!
Everyday is MY Today,because I am just that AWESOME!!

My mantra: Therefore, I urge you, brothers, in view of God's mercy, to offer your bodies as living sacrifices, holy and pleasing to God--this is your spiritual act of worship. Rom 12:1

"I praise You because I am fearfully and wonderfully made; your works are wonderful I know that full well" Ps. 139:14

Great changes may not happen right away, but with effort even the difficult may become easy.
- Bill Blackma

Beloved, I pray that in all respects you may prosper and be in good health, just as your soul prospers."3 John 1:2


Every time you are tempted to react in the same old way, ask if you want to be a prisoner of the past or a pioneer of the future. ~ Deepak Chopra
SP Challenges-

--Sexy Elf Shimmy to 2012
SW 204.5 11/1
200 12/1
GW 195 1/1/2012
Sexy Elf Shimmy to 2012
Goals:
November 1~~ 204.5
December 1~~ 200
January 1~ ~195

Weigh-Ins
Nov. 1~~ 204.5
Nov. 15~~202
Dec. 1~~199
Dec. 15~~ 197
Jan. 1~~ 196.5

---Done Girl Shamrockin' Cupid Vixens Challenge 2012
Start ~ 196.5
Belly Laughs (1.24) ~192 actual 190
Valentine's (2.14) ~188 actual 189
St. Patty's (3.17) ~184 actual 186
Fools/Finish (4.1) ~ 179 actual 184

--DONE Girl Frolicking Summer Goddess
Start Weight- 184
Earth (4/22)~~181 (181)!
TBIO (5/16)~~179 (180.5)
Solstice(6/20)~175 (177)
July 4th(7/4)~~170 (179)
Total~~14 (5)

-Red Hot Heart Breakers Challenge
Start weight ~ 179
One Voice (7/25) ~ 176 (177)
Relaxation (8/15) ~ 174 (175.5)
Labor Day (9/3) ~ 171 (178)
World Heart (9/29) ~ 168 (175)
Total loss aim ~ 11 (4)
--SASS
SW (3/3)~~189
GW(7/1)~~170 (176)

BLC-19
SW-184 GW-168 (177)

SparkFriends

SparkTeams



My Ticker:
Pounds lost: 81.0


Recent Blogs:

Profile


Member Since: 2/24/2011

SparkPoints: 54,209

Fitness Minutes: 86,388

My Goals:
Loose 54 pounds (to start)!! ---DONE 9/23/2011
Now meet goal weight 145-150!!

Increase Endurance and Stamina.
Run a race.

DONE 11/26/2011- Turkey Burnoff 8k 72:29 minutes
Will repeat in 2012!!

Toned and curvaceous!

SP Challenges
BLC-20
SW(9/12)- 180
GW (12/5)-168



My Program:
Lifestyle change...putting God first and everything else in its proper place !!!!!!!!!!!!
"God grant me the serenity to accept the things I cannot change, the courage to change the things I can, and the wisdom to know the difference".

Love myself inside & out!

Breathe and enjoy each moment!

SMILE and take one day at a time.

Laugh Harder!!

Exercise and Healthy Eating. Portion Control

Move, move, move: Exercise 6 x weekly
Treadmill, Zumba, Biggest Looser, Body Gospel, Strength Training,Tae bo, Jillian Micheals, Dance and Yoga.
INSANITY--completed 9/2012!!!



Personal Information:
Mom of an amazing 4 year old. Blessed with an awesome husband. Love my family and friends.
My other passion is music!!


Other Information:
"I can do all things through Christ who strengthens me" Philippians 4:13



Profile Image