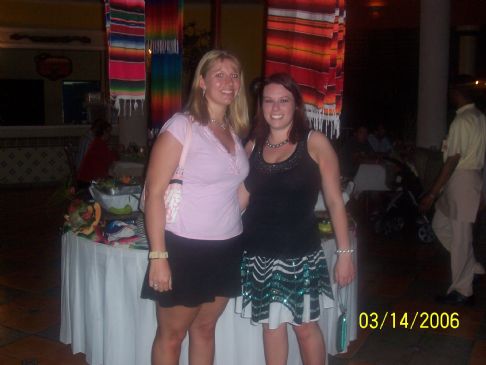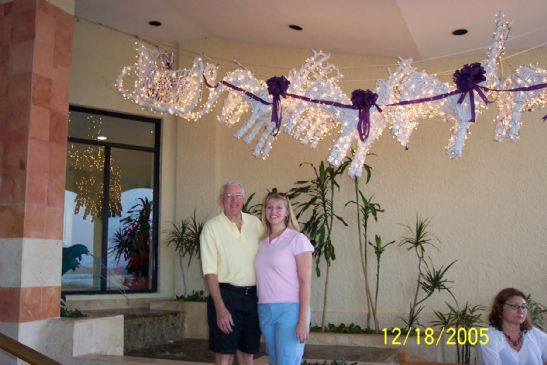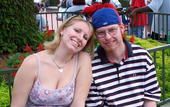 I have 12 pics in my gallery

Awards

Let's Do This.
Let's see... my name is Jessica, I'm 24 years old, and I'm a 4th grade teacher.

I've always been on the bigger side, but in the past few years it's really gotten out of control. Prior to that, I was working out religiously EVERY day (some days more than once), and I was down to about 160 lbs. I'm 5'8, and lots of that weight was muscle, so I'd like to think that I looked pretty good.

Then, I hurt my knee and had to have surgery. Around the same time, I started ...
Let's see... my name is Jessica, I'm 24 years old, and I'm a 4th grade teacher.

I've always been on the bigger side, but in the past few years it's really gotten out of control. Prior to that, I was working out religiously EVERY day (some days more than once), and I was down to about 160 lbs. I'm 5'8, and lots of that weight was muscle, so I'd like to think that I looked pretty good.

Then, I hurt my knee and had to have surgery. Around the same time, I started dating my boyfriend. SOO.... my life went from eating well and working out a lot to NOT working out at all and eating fast food with my boyfriend late at night (typical college life...).

I've been a member on here for over a year, but I have not been very true to myself about really getting back in shape. It's gotten to the point now where I barely fit into even my 'new' (aka BIGGER) clothes, and I just feel big and sluggish. I've been thinking about this for a while, and I think it's finally time to get a move on - literally! So that's why I'm here. I hope to do a blog entry every day, and if you notice I have been slacking off YELL AT ME so I will get back to it!

~Jessica~

PS - I'm always looking for new friends and motivators on here, AND in person if anybody lives north of Boston, MA I'd love to have a new workout buddy!!!!! : )
SparkFriends

SparkTeams



My Ticker:
current weight: 230.0


Recent Blogs:

Profile


Member Since: 3/5/2007

SparkPoints: 1,912

Fitness Minutes: 974

My Goals:
My goals on here include:

*exercising at least once a day - going to the gym or jogging outside

*Following the Couch 2 5K running program consistently and all the way to the end.

*sticking with spark, unlike I have done the past two times I tried to start

*making healthier choices when I eat out

Wish me luck!

My Program:
I do not have a set plan yet (that is my next step), but about 4 years ago when I was an avid exerciser I was ready to take the tests to become a personal trainer, so I know the ins and outs of exercising, its just a matter of motivation for me.

I plan to do weights every day, rotating upper and lower body. I also hope to do a full cardio (at least 30 minutes) workout at least 4 days a week. This is very ambitious for me, since right now I go...um... zero times a week. lol.

Personal Information:
I'm 24 years old from Andover, MA. I teach 4th grade in a nearby town (which I LOVE). My boyfriend and I are currently looking for a house in the Andover area, but its a slow process. I'm always looking for workout buddies or someone to just go for a walk with, so if you're nearby, drop me a line!!

Other Information:
Favorite Books: All Souls (A Family Story from Southie) by Michael Patrick MacDonald (i think?); The Kite Runner by Khaled Hosseini; ALL chick lit (shopaholic books, etc)

Favorite Music: I pretty much like everything; 'top 40s', pop, rap, country, some oldies... but for working out its mostly pop and rap... also depending on my mood sometimes 'emo-ish' music can get me going lol. something about the anger and angst in their songs just gets me moving. weird, huh?

Favorite Movie: Mean Girls, 21 Grams, The Intrepreter, Hotel Rwanda, etc. . . I really like the ones that make you think, but every once in a while I love a good chick flick

Favorite Drink: I hate to admit it, but its Smirnoff Ice. Probably one of the least 'healthy' drinks out there. but I love it. lol.


Profile Image