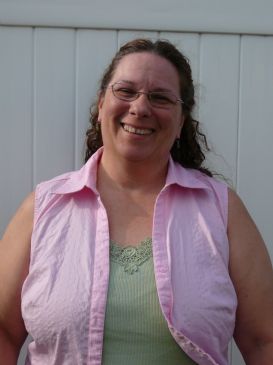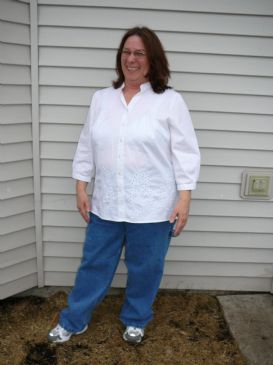 I have 32 pics in my gallery

Awards

New day, new beginning!
3/2/13
Will I don't have to say that anymore, (previous comment 3/1/13)! I had a good day yesterday! I'm almost afraid to celebrate, for fear that I will fail, but God gave me yesterday and I am so thankful! Today is a new day, new beginning, one day at a time!

3/1/13

Just start with today, just get this day right because every day I say I want to do this and don't, than I feel defeated, it's a vicious cycle. I just need one good day! I can do this!
...
3/2/13
Will I don't have to say that anymore, (previous comment 3/1/13)! I had a good day yesterday! I'm almost afraid to celebrate, for fear that I will fail, but God gave me yesterday and I am so thankful! Today is a new day, new beginning, one day at a time!

3/1/13

Just start with today, just get this day right because every day I say I want to do this and don't, than I feel defeated, it's a vicious cycle. I just need one good day! I can do this!

What are the 2 or 3 choices I need to make about food today?
1 Just have one day, one good day, start there!
2 Stay within calories
3 Have a salad and my fruit drink today
4 Only nibble on veggies after 7:00 pm
5 Log food on Sparkpeople
6 Pray and get into "Made To Crave" book or SP when I am weak
7 Lord please help me to make the connection with my daily disciplines with food and my desire to pursue holiness

SparkFriends

SparkTeams



Interact with LUV2RIDECYCLES







Recent Blogs:

Profile


Member Since: 6/28/2008

SparkPoints: 13,579

Fitness Minutes: 9,847

My Goals:
1. LOSE 2 LBS A WEEK
2. LOSE 60 LBS BY 8-2013
MY SON IS COMING TO VISIT
3. HAVE ALL MY WEIGHT OFF BY APPROXIMATELY SUMMER OF 2014. MY OLDEST SON WILL BE OUT OF MEDICAL SCHOOL AND IS MOVING WEST! THEY HAVE 3 KIDS AND I HAVE ONLY SEEN THE OLDEST ONE.


My Program:
1. Tracking food everyday
2. Eating healthy
3. Limit white flour/sugar
4. Eat fish 2 days a week
5. Limit salt intake


Personal Information:
I have lived in beautiful Coeur d'Alene Idaho my whole life! I enjoy reading, learning to crochet & do quilts. I have 4 kids and 7 grandkids. I am blessed to have my beautiful grandkids and truely enjoy every minute with them!


Other Information:
Some of my favorite authors are James Patterson, Mary Higgins Clark, Nora Roberts, and may others.

Profile Image