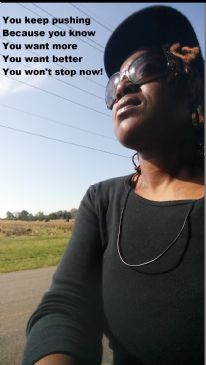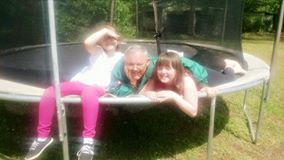 I have 32 pics in my gallery

Awards


FINDING ME & DEFINING ME & EMBRACING SEXY @ 37
Hi, Welcome to my page. I'm wiping the slate clean.
Itís been fun, itís been real, but now itís time to press onward and do what I came here to do. I'VE BEEN TWISTING FOR YEARS!
This will be my last and final go at this. The reason why it's my last is because this. I've been a member since Nov.2008. I've seen progress with this website and I've seen it without this site.
BUT I MUST REMEMBER IT WAS ALL ME. I DID THE WORK AND I USED MY SPARK TOOLS. I'm grateful, but there comes ...
Hi, Welcome to my page. I'm wiping the slate clean.
Itís been fun, itís been real, but now itís time to press onward and do what I came here to do. I'VE BEEN TWISTING FOR YEARS!
This will be my last and final go at this. The reason why it's my last is because this. I've been a member since Nov.2008. I've seen progress with this website and I've seen it without this site.
BUT I MUST REMEMBER IT WAS ALL ME. I DID THE WORK AND I USED MY SPARK TOOLS. I'm grateful, but there comes a time when we all must choose or should I say...take that leap of faith.
"To each his own" but I choose to say. "To each her own"
I can chooseÖ
to let it define me
to let it confine me
or I can choose to put it and leave it behind me!
Lynn-Loveslife7


Friendly Disclaimer: Before you read however many words written in my blogs or view any of the photos, emoticons, captions, and pixs descriptions. Please know this. Iím sharing me with you, Iím not hiding who I am, Iím sharing me ĖIím sharing all of me and Iím sharing what I do. Iím opening myself up here; Iím not opening myself up to be disrespected or judge by anyone Ėbecause I am only sharing my lifestyle, my thoughts, and my take. This is a journey and there are going to be days when I just rip the Band-Aid off and let the wound bleed. I donít mean to be so forthcoming, but this is my journey, page, style of blogging and vblogging and I agreed to be respectable. All I ask in return is for you to do the same.
Thank you!
Lynn-Loveslife7





SparkFriends

SparkTeams



Interact with LYNN-LOVESLIFE7






Recent Blogs:

Profile


Member Since: 11/11/2008

SparkPoints: 63,565

Fitness Minutes: 43,122

My Goals:
WEIGH N'S
SPANDEX PANTS ONLY
##########
1*190Jan.26
2*189 XXXX
3*188-Jan.31
4*187-Feb.07
5*186 XXXX
6*185-Feb.21
7*184
8*183
9*182
10*181
11*180
##########
SIZE 16'S
##########
12*179
13*178
14*177
15*176
##########
MY BELOW THIS LINE PROMISE IS TO NEVER GO BACK.
##########
16*175
17*174
18*173
19*172
20*171
21*170
##########
SIZE 14'S
##########
22*169
23*168
24*167
25*166
26*165
##########
27*164
28*163
29*162
30*161
31*160
##########
SIZE 12'S
##########
32*159
33*158
34*157
35*156
36*155
##########
37*154
38*153
39*152
40*151
41*150
##########
BELOW THE 150 LINE
GOAL SIZE 10
##########
42*149
43*148
44*147
45*146
46*145
47*144
48*143
49*142
50*141
51*140
##########
MAINTAINING 139-138

My Program:
*CORRECTION*
CHECK LIST OF GOALS
************************
1. LOSE 10 POUNDS
2. REDUCE WAIST FROM 34.5"---30"

ALL BY FEB 28.....
************************

Personal Information:
THIS IS PERSONAL!
THAT'S ALL YOU NEED TO KNOW. BUT SERIOUSLY...I'M A LOVING PERSON WHO JUST WANTS TO GET HEALTHY SO I CAN TAKE CARE OF MY FAMILY.
I'M A MOTHER, WIFE, DAUGHTER, SISTER, AUNT, COUSIN, FRIEND AND MOST OF ALL. A LOVING CHILD OF GOD.

Other Information:
Monthly Measurements

[January 14]
Waist: 34"
Bust: 38"
H2H: 47.5"
R Thigh: 29"
L Thigh: 29.5"
BMI 41.7

[February 18]

Profile Image