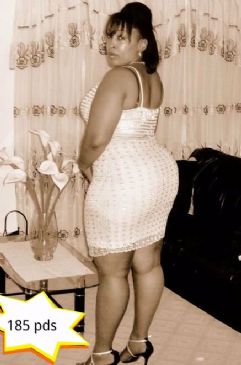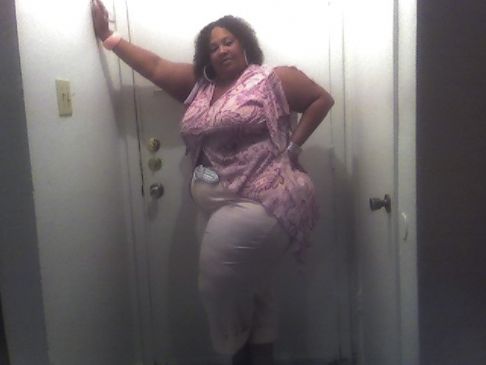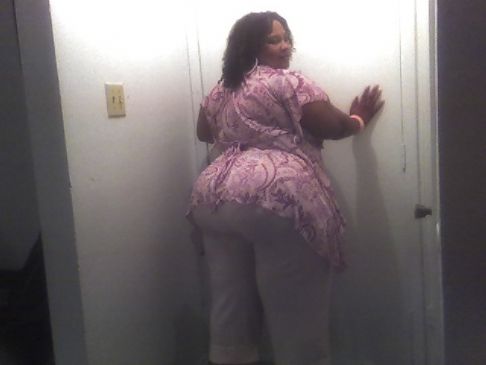 I have 22 pics in my gallery

Awards


Losin this weight for good!
8-23-2011:
I GAINED 17 POUNDS LADIES :( NOW BACK OUT OF ONEDERLAND AND AT 202 POUNDS!!! GRRRR

5-26-2011:
HEY LADIES (YEAH I KNO I KNO I AINT POSTED IN A GOOD LOOOOOOOOOONG TIME AND SOME OF YALL THOUGHT I DONE ROLLED OVA AND FAILED N OFF THA WAGON AND DROPPED AND LYONS AND TIGERS AND BEARS OH MY...BUT I'M BACK LADIES!

(YAY ME YAY ME YAY ME YAY ME - (PERSONAL CHEERLEADING LADIES))

HAD SOME MAJOR SETBACKS BUT LOST LIKE 6 POUNDS (AFTER I GAINED ...
8-23-2011:
I GAINED 17 POUNDS LADIES :( NOW BACK OUT OF ONEDERLAND AND AT 202 POUNDS!!! GRRRR

5-26-2011:
HEY LADIES (YEAH I KNO I KNO I AINT POSTED IN A GOOD LOOOOOOOOOONG TIME AND SOME OF YALL THOUGHT I DONE ROLLED OVA AND FAILED N OFF THA WAGON AND DROPPED AND LYONS AND TIGERS AND BEARS OH MY...BUT I'M BACK LADIES!

(YAY ME YAY ME YAY ME YAY ME - (PERSONAL CHEERLEADING LADIES))

HAD SOME MAJOR SETBACKS BUT LOST LIKE 6 POUNDS (AFTER I GAINED BK LIKE 12 DAMN POUNDS, GRRRR) BUT BACK DOWN TO 191 POUNDS FINALLY AND THINK I GOT MY HEAD SCREWED ON RITE AGAIN NOW.

GURLS HERE'S A WEIGHTLOSS TIP. IF YOU START A WEIGHTLOSS SHAPER GIRDLE SCULPTING PROGRAM, YOU MUST STILL CONTINUE TO WEAR THE WEIGHTLOSS SHAPER FOR A WHILE AFTER YOU GET THE DESIRED WEIGHTLOSS AND THE SHAPE YOU WANT.
DON'T ABANDON YOUR WEIGHTLOSS SHAPER BUT YOU THEN USE IT AS FIGURE MAINTENENCE AND ENHANCED TUMMY TRAINING. I CANT STRESS THIS ENOUGH. B/C I MESSED UP GURLS ( NO MORE LIKE F _ _ _ ED UP - SORRY IF SOME OF U LADIES IS OFFENED)
I STOPPED WEARIN MINES AND B/C IT HAD BEEN A CONSTANT STRICT REMINER FOR A COUPLE OF YEARS OF WHAT IT WOULD ABSOLUTELY NOT ALLOW ME TO EAT MY MIND AND MY MOUTH STARTED OUT ON A DAMN FREE FOR ALL, SEE FOOD DIET TRIP ( SOME OF YALL KNOW WHAT I MEAN)
AND WHEN I'D EAT SOMETHING I HAD NO BUSINESS EATING MY WEIGHTLOSS GIRDLE WAS NO WHERE IN SIGHT TA SCOLD ME AND TO PUT ME IN MY PLACE HONEY SOOOOOOO.... LADIES BEWARE, YOU MUST CONTINUE TO USE IT FOR SOME TIME ONCE YOU GET THE WEIGHTLOSS AND THE HOURGLASS FIGURE PERMANENT RESULTS THAT YOU WILL GET AND ALSO REMEMBER TO FOLLOW (SWEETLEE3050) ADVICE TO THE "T". IF SHE SAY YOU NEED TO BUY ANOTHER WEIGHTLOSS GIRDLE AND TELL YOU TO DO THIS AND THAT AND MAYBE TELL YOU THAT IN LIKE 3 WEEKS YOU GONNA NEED A WEIGHTLOSS SUIT, JUST LISTEN TO HER AND ORDER GURLS, K??? SHE (SWEETLEE 3050) IS THE BEST AND SHE IS RESPONSIBLE FOR THE COKE BOTTLE/HOUR GLASS FIGURE THAT YOU SEE ON ME IN MY PICS TODAY.... SO (SWEETLEE3050) ALETHA, I'M READY FOR YOU TO TELL ME WHICH STYLE SHAPE AND SIZE I NEED NEXT HONEY (GURL U KNO THE LAST ONE YOU SOLD ME WAS A LARGE AND I ALMOST "POPPED" THAT ONE GURL BUT ANYWAY JUST HOLLA AT ME N LET ME KNOW)

SO ANYWAY I'M BACK AND READY TA HELP OUT ANY AND ALL SISTAHS AGAIN SO IF YOU NEED ME HOLLA AT ME GURLS,

SMOOTCHES 2 ALL OF YOU AND THANK YOU SOOOOO MUCH LADIES FOR ALL YOUR INSPIRATION AND SUPPORT.

(SWEETLEE3050) THE WEIGHTLOSS GIRDLE EXPERT AND MY COKE BOTTLE SHAPE "GURU" THANK YOU THANK YOU THANK YOU AGAIN FOR SUPPLYING ALL THE WONDERFUL FIGURE SCULPTING WEIGHTLOSS SHAPEWEAR OVER THE PAST 2 YEARS.
GURL??? AGAIN, ITS BECAUSE OF THE GOOD WORK THAT YOU DO THAT I GOT THE HOURGLASS FIGURE THAT I GOT TODAY, YOU KNOW I'M GONNA RUN MASCARA IF I GO ON ABOUT YOU BUT BOO U KNO HOW I FEEL. I'M READY TO ORDER WHATEVA WEIGHTLOSS SHAPERWEAR YOU PRESCRIBE FOR ME NEXT, I'LL BE INTOUCH SOON B/C THIS ONE IS GETTIN LOOSE.
SMOOOTCHES GURL,

AND TAKE CARE LADIES AND THANK YOU ALL
I'LL SEE YALL ON THA SCALES AND UP IN THA MANY TAPE MEASURES IN ALL OUR LIVES.

(LADIES DON'T FEAR THE SCALE OR THE MEASURING TAPE, TODAY WHILE FAT, YOU'LL HATE EM, TOMORROW WHEN SLIM, YOU'LL EMBRACE EM......
HEY LOL THAT WAS CUTE AND RHYMED, GO ME, LOLOLOLOLOL)

SINCERELY,
YOUR ORIGINAL WEIGHTLOSS GURLFRIEND,
~lynn
(yahoo im: belton_lynn)

8-20-2010:
Hey Ladies, HAPPY FRIDAY!!!
I've as most of you know am working off a recent weight gain of 7 pounds(was up to a whooping 202 pounds gurls!!!, GRRRRRRR)
Anyways, through so great advice from my SparkGURLFRIENDS, i have shed now 3 of those 7 pounds(THANKS LADIES!!!)
Back down to 1-DER-LAND HONEY (YES!!!) Ok ok sooo its only 199 but thas betta than 202, LM_O, anyhoe I am presently thinking it will be when i reach 189 that i will
FINALLY TAKE SOME STARTLING WEIGHT LOSS AND TRANSFORMATION PICS THAT SOME OF YOU ALL HAVE BEEN LONG AWAINTING FOR. I GUESS I COULD A TAKEN THE PICS ALONG TIME AGO BUT I THINK I WAS SELF CONCIOUS/IN DENIAL/WANTED TA SHOCK YA/NERVOUS/(DID I SAY SELFCONCIOUS LADIES???), YOU KNOW WHAT I MEAN LADIES; TYPICAL GURL STUFF WE GO THRU IN OUR MINDS EVERY DAYUM DAY.
SOOOOOOO, I JUST WOULD LIKE TO WARN YOU ALL AGAIN SO NOBODY SAY S _ _ _ TO ME, I LOOK WAY DIFFERENT, ESPECIALLY MY FACE (WHICH IS HARD FOR ME TO EVEN BELIEVE). MY OWN CLOSE FAMILY MEMBERS THAT I AINT SEEN IN A MIN DON'T EVEN RECOGNIZE ME. ITS FUNNY WHAT LOSIN THA WEIGHT WILL DO TO YOU, YOU SOMEHOW BECOME A BRAND NEW PERSON (HMMMM MAYBE I CAN GET A NEW SOCIAL SECURITY NUMBER AND OWE LIKE NOTHING ON MY TAXES ANYMORE, LOL-OH WELL JUST WISHFUL THINKING)

SO, I THANK YOU LADIES ALL OF YOU FOR ALL OF YOUR COMMENTS AND YOUR SPARKMAIL AND YOUR SPARKGOODIES AND YOUR SUPPORT AND JUST EVERYTHING YOU ALL HAVE SAID OR DONE TO HELP ME LOSE THIS WEIGHT OVER THE 2 YEARS I BEEN HERE. ITS SOOOOOOOO HARD FOR ME TO GET BACK TO EACH AND EVERY ONE OF YOU BUT MANY "MUAHZ" AND ALL YOU LADIES KNOW HOW I FEEL. AND YOU ALL KNOW I'M STILL THERE FOR EACH AND EVERY ONE OF YOU, AGAIN THANK YOU ALL MY GURL FOR ALL OF YOUR CONTINUOUS SUPPORT.

SMOOOOTCHES,
sincerely,
ya gurl,
~lynn
(yahoo im: belton_lynn)

5-9-2010: "HAPPY MOTHER'S DAY" Ladies to all of you out there that are Mothers!!! YAY US!!!

5-8-2010:
Hey Ladies, I'm Officially a Slimmer 199 pounds. I have now LOST OFFICIALLY 125 POUNDS of FAT FOREVER!!! YES!!!

5-7-2010:
LADIES, MANY HAVE ASKED TO SEE THE LATEST PICS OF MUAH. I HAVE DECIDED TO POST MY PROGRESS UPDATE PICS IN ANOTHER 10 POUNDS OR SO - HONEY, I'M SURE ALL YALL GONNA BE "SHOCKED" (hopefully in a good way)
PEOPLE THAT I KNOW ON THE STREET DON'T EVEN RECOGNIZE ME ANYMORE. I'M LIKE, LOL - WAS THIS WEIGHT LOSS IDEA A GOOD THING??? LOL... YOU GET FIT WHILE YOU LOSE YOUR IDENTITY (FEEL SORT A LIKE AN ALIEN NOW LADIES, FOR REAL)
OH WELL I JUST WANTED TO WARN YOU ALL SO NOBODY FALL OVER WHEN YOU FINALLY SEE THE NEW ME.
BUT MOST OF ALL LADIES, I FEEL SOOOOOOOOO GOOD. I FEEL BETTER NOW THAN I EVER HAVE AND I OWE IT ALL TO YOU; MY GURLS AND THIS WONDERFUL SITE THAT HELPED ME MAKE IT THROUGH.
SERIOUSLY LADIES, I COULD NOT HAVE DONE THIS WITHOUT ALL OF YOUR HELP. SO THANK YOU, THANK YOU, THANK YOU!

ALSO, I HAVE DECIDED THROUGH THIS EXPERIENCE and BY POPULAR DEMAND, TO OPEN UP FOR BUSINESS,

"LYNN'S LADIES LOSE"

THIS WILL BE AN IM(INSTANT MESSAGE) BASED CUSTOM WEIGHT LOSS, SUPPORT and MAINTAINENCE PROGRAM DESIGNED FOR EACH AND EVERY ONE OF MY SPECIAL CLIENTS WITH LOVE AND CARE TO MAKE YOU LOSE THE WEIGHT, INCHES AND POUNDS OF FAT THAT YOU GOT ON YOU SO THAT YOU MAY BECOME A HEALTHIER, HAPPIER WOMAN!
ALL LADIES WHO ARE INTERESTED IN MY SPECIAL BRAND OF WEIGHT LOSS, SLIMMING, REDUCING and BEING HAPPY WITH THE NEW, IMPROVED YOU (GUARANTEED) DROP ME A NOTE.
PLEASE NOTE LADIES: EVERY WOMAN INTERESTED and WANTING TO PARTICIPATE IN MY CUSTOM, FOR YOU WEIGHT LOSS AND FAT REDUCTION PROGRAM MUST APPLY TO AND BE APPROVED BY ME PERSONALLY. IF YOU ARE NOT SERIOUS LADIES, PLEASE DO NOT WASTE MY TIME OR YOURS.

(I'M NOT SAYING THAT TO BE MEAN BUT IF YOU KNOW YOU'RE NOT SERIOUS, DON'T WASTE A SPOT FOR THE LADY WHO REALLY NEED MY HELP AND CAN BENEFIT SINCERELY, OK?)

SO LADIES IF YOU AINT SERIOUS, THINK ABOUT WHAT YOU NEED TO DO TO GET SERIOUS ABOUT LOSIN ALL THEM EXTRA POUNDS AND INCHES OF FAT, LOOKING BETTER IN YOUR CLOTHES and MOST IMPORTANTLY, IMPROVING YOUR HEALTH and REDUCING THE FUTURE RISK OF CANCER AND OTHER PREVENTABLE DISEASES!
ACCEPTANCE INTO MY PROGRAM WILL BE BASED ON A FIRST COME, FIRST EVALUATE, AND FIRST SERVE BASES.

THANK YOU ALL FOR YOUR SUPPORT IN MY UNIQUE NEW WEIGHT LOSS BUSINESS VENTURE!!!

sincerely,
your gurl,
~lynn
(yahoo email: belton_lynn@yahoo.com)
(yahoo im: belton_lynn)


MY 'HER'-STORY:

6-19-2008:
Hi my name is Lynn an I've been fat for too long. I want to finally lose all this extra poundage, burn my girdle an be happy and healty for good. I need all the help I can get so please any suggestions would be appreciated and if you need motivation too then we will be weight loss girlfriends! Lets inspire each other and be there for each other when things are not going well.

My yahoo IM is: belton_lynn

My yahoo email is: belton_lynn@yahoo.com
(if anyone wants to im me or send me email to help me or help you lose this weight??? then please look for me and contact me)
SparkFriends

SparkTeams



My Ticker:
current weight: 191.0

Interact with LYNNBELTONLOSES






Recent Blogs:

Profile


Member Since: 6/19/2008

SparkPoints: 1,327

Fitness Minutes: 0

My Goals:
I want to be healthy most of all and see how I look at 182 pounds of weight whenever i get there. That should be a size 14/16 for me and I'll be healthier. After that I'll see if I want to lose more weight.

My Program:
1. Cut All Unnecessary fats, sugars and oils.
2. Eat smaller Healthier portions
3. Workout 5 x a week
4. Drink 100 oz of water a day
5. Detox monthly
6. Eliminate red meats entirely and cut back on lean meats and fish (w/o skins) baked of course

Personal Information:
yahoo im: belton_lynn

yahoo email: belton_lynn@yahoo.com

43 yo, mother of a 17 yo daughter

Other Information:
If any ladies out there would like to be my weight loss or "workout or encourage over the im" buddy, please let me know.
~lynn

Profile Image