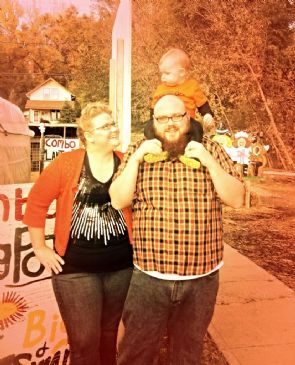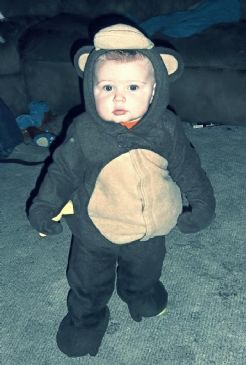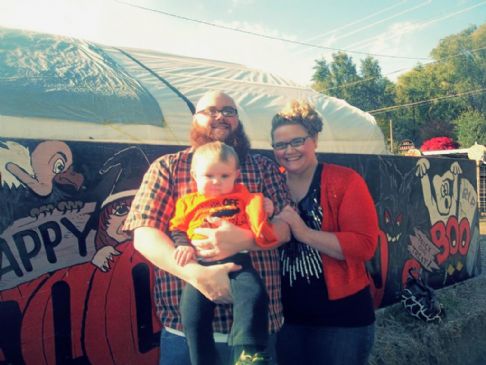 I have 3 pics in my gallery

Awards

A ship at harbor is SAFE but that's not what ships are for.
JES' TEN COMMANDMENTS OF SELF-LOVE

1. Accept yourself for who you are at this very moment. Appreciate the BEAUTY that makes you YOU:)

2. Be thankful for your blessings. You may not have everything you want but, you have ALL you need.

3. Make sure your worst enemy isn't dwelling in your own skin. Remember that you're always listening even if no one else can hear you!

4. Vow to take care of your body & work out ...
JES' TEN COMMANDMENTS OF SELF-LOVE

1. Accept yourself for who you are at this very moment. Appreciate the BEAUTY that makes you YOU:)

2. Be thankful for your blessings. You may not have everything you want but, you have ALL you need.

3. Make sure your worst enemy isn't dwelling in your own skin. Remember that you're always listening even if no one else can hear you!

4. Vow to take care of your body & work out daily! After all, it's the only place you have to live! Make it a happier, healthier place to reside in. YOU are your best investment.

5. Stay true to who you are & you will ALWAYS be happy! Gather all your crazy dreams, far fetched ambitions & big goals & build a life you love & are proud of!

6. Stop comparing yourself to who you're not! Girls compete with one another. Women EMPOWER each other.

7. Forgive yourself for every mistake, every heartbreak & every time you've fallen short. Self-forgiveness is a necessary & vital step to finding your inner peace.

8. Remember that you can't fix yourself by BREAKING someone else. ALWAYS choose kindness.

9. Focus your thoughts on what is good, what is admirable & what is positive. Never let your mind become consumed by negativity & hate. Never let your heart turn cold.

10. Say YES to adventure. Say YES to bliss. Say YES to the impossible. You never know when your heart will stop beating. Take the jump & free fall on the way down if you have to. Live with no regrets.

- - - - - - - - - - - - - - - - - - - - - - - - - - - - - - - - - - - - - - - - - - - - - - - - - - - - - - - - - - - - - -
Don't blame anyone or anything for the situation you're in or the problems you've encountered along this journey through life. When you choose to blame other people or outside factors, you are saying that you're POWERLESS over your own life, which is complete & utter crap - - The first empowering step to reclaiming your happiness, your self worth & your life is admitting to the fact that everything that brought you to this point was solely your responsibility. That is true power, that is true strength!


- - - - - - - - - - - - - - - - - - - - - - - - - - - - - - - - - - - - - - - - - - - - - - - - - - - - - - - - - - - - - -

MY MANTRA:)

I didn't HAVE the time
I MADE the time.

I didn't have ALL the knowledge
So, I did what I KNEW.

Not everyone SUPPORTED me
So, I learned to support MYSELF.

I wasn't the most CONFIDENT person
But, my confidence came with RESULTS.

I had A LOT going against me
But, I had ENOUGH going for me.

I had PLENTY of excuses
But, I chose not to use ANY of them.

- -UNKNOWN - -

- - - - - - - - - - - - - - - - - - - - - - - - - - - - - - - - - - - - - - - - - - - - - - - - - - - - - - - - - - - - - -




Current Status:


SparkFriends

SparkTeams



My Ticker:
Pounds lost: 49.2

Interact with MADMANSMAMA87





Recent Blogs:

Profile


Member Since: 9/3/2013

SparkPoints: 26,641

Fitness Minutes: 21,608

My Goals:
1. To be an example of health & strength for my son.

2. To love my body at every size & to never forget all the amazing things it is capable of.

3. To end mindless eating!

4. To support, encourage & help to inspire my Spark Friends to reach their own goals!



5lbs Gone - - DONE
10lbs Gone - - DONE
20lbs Gone - - DONE
30lbs Gone - - DONE
40lbs Gone - - DONE
45lbs/Halfway - - REACHED on February 13, 2014
50lbs Gone - -
60lbs Gone - -
70lbs Gone - -
80lbs Gone - -
90lbs Gone - -

My Program:
It will hurt.
It will take time.
It will require dedication.
It will require willpower.
You will need to make healthy decisions.
It will require sacrifice.
You will need to push your body to it's max.
There will be temptation.
But, I promise you,
when you reach your goal,
every single miserable second will be WORTH it.



Personal Information:
I'm Jes:)

I've lost 49.2lbs in about 7 months time with the help of S.P! This site & the people on it are AMAZING!!

I'm a stay at home mom & homemaker aka I have the BEST job ever!

I love my man, Al & my little man, Maddox, more than words can express! They motivate me to keep going on the days I want to give up! They are the inspiration that has been my drive behind my success thus far!

I am an Iowa girl, born & raised! I love my Midwest roots & the killer work ethic this lovely state has helped to instill in me!

I love my life & am working on making it even better!

Lifting weights, doing yoga & writing are the equivalent of therapy to me!

I am OBSESSED with beautiful words & untouched places.

Thrift stores & rummages are my kind of shopping!

I am a crafting queen;)

I'm just me & I'm pretty darn good at it!!!


Other Information:
I intend to accept my body today, love my body tomorrow & appreciate my body always.

When you want to succeed as bad as you want to breathe, then you'll be successful!

If it's important to you, you'll find a way - - If not, you'll find an excuse.

You are far too smart to be the ONLY thing standing in your way.

Don't quit. Suffer now & live the rest of your life as a champion.

Stop wearing your wishbone where your backbone ought to be.

Destroy what destroys you.

A ship at harbor is safe but that's not what ships are for.

Be an ENCOURAGER; The world has plenty of CRITICS already. - Dave Willis

You ALWAYS have time for the things you put FIRST.

A comfort zone is a beautiful place but NOTHING ever GROWS there.


Profile Image