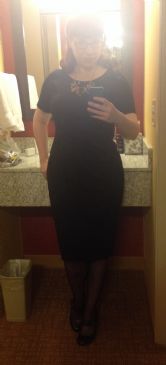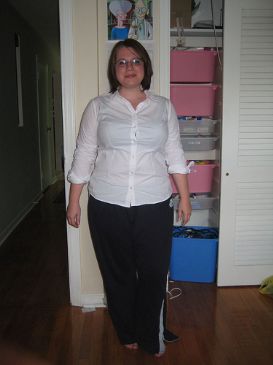 I have 16 pics in my gallery

Awards

Jessica's Page
Health really is a journey. Mine has been a long one with many twists and bumps and detours.

Some quotes I need to keep in mind:
Persistence over perfection.
Success is the journey, not necessarily the final destination.
Fall down seven times, get up eight.

I really do just keep falling down....

Highest Recorded Weight (2007): 197
Lost ~20 lbs on my own, gained back 10
Starting Weight with SP (2009): 187
Lowest ...
Health really is a journey. Mine has been a long one with many twists and bumps and detours.

Some quotes I need to keep in mind:
Persistence over perfection.
Success is the journey, not necessarily the final destination.
Fall down seven times, get up eight.

I really do just keep falling down....

Highest Recorded Weight (2007): 197
Lost ~20 lbs on my own, gained back 10
Starting Weight with SP (2009): 187
Lowest Weight with SP (2010): 155
Gained back 20
Pregnancy (2011): High weight of 204
Lost baby weight + 10 lbs on my own
Back on SP (2012): 167
Lowest Weight with SP: 150
Gained back 15
Back on SP (2013): 165


Current Status:


SparkFriends

SparkTeams



My Ticker:
Body Fat %: 32.7


Recent Blogs:

Profile


Member Since: 8/18/2009

SparkPoints: 22,762

Fitness Minutes: 16,218

My Goals:
2009
Starting Weight 187
Mini goals:

175 - 25% of my total goal - DONE - 23 Sep 09

168 - lose 10% of my starting body weight - DONE - 26 Oct 09

166 - BMI under 30 - DONE - 23 Nov 09

163 - halfway to 140! - DONE - 30 Nov 09

2011
Starting Weight 167
Mini goals:

166 - BMI under 30 - DONE 19 Dec 11

160 - 25% of my total goal - DONE 14 Feb 12

155 - my previous lowest adult weight - DONE 20 May 12

153 - 50% of my total goal - DONE 18 July 12

2013
Starting weight 165
Mini goals:

158 - 25% of goal

152 - 50% of goal

150 - back to where I was at my best

146 - 75% of goal

140 - GOOOOOAAALLL

My Program:
Tracking my cals, staying between 1200 and 1550 per day.

Profile Image