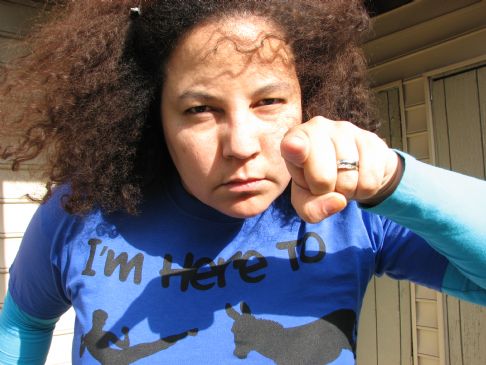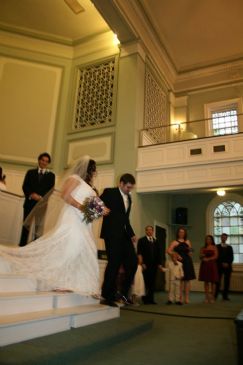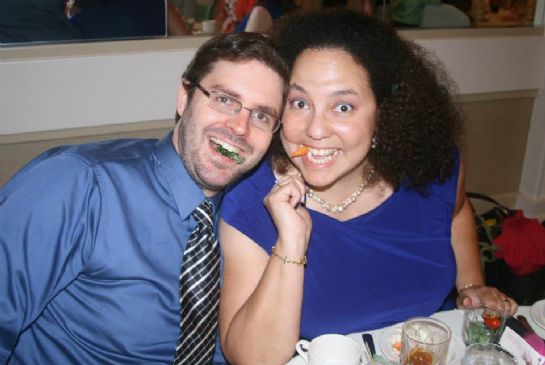 I have 8 pics in my gallery

Awards

My Journey To Awesomeness!
Perseverance is not a long race; it is many short races one after another."
~Walter Elliott, The Spiritual Life

About me? I have embarked on a journey to better health and fitness. =D... Translation: I am over being overweight. I got stuff to do in this life. Watch out world. Here I come! I am excited about setting goals and then...

GETTIN' 'ER DONE!!!

I hope to build a health and fitness "resume" that helps to encourage and motivate myself during ...
Perseverance is not a long race; it is many short races one after another."
~Walter Elliott, The Spiritual Life

About me? I have embarked on a journey to better health and fitness. =D... Translation: I am over being overweight. I got stuff to do in this life. Watch out world. Here I come! I am excited about setting goals and then...

GETTIN' 'ER DONE!!!

I hope to build a health and fitness "resume" that helps to encourage and motivate myself during the tough times and maybe help inspire others. So here goes. Please feel free to share your hopes and dreams and goals and accomplishments both big and small. If there is one thing I have learned so far in this journey is that encouragement and inspiration multiplies. So let's share some. :) Scroll down to see yearly and seasonal goals.



RANDOM ACCOMPLISHMENTS

Jan '14 - Made it to my goal of 1,000 fitness minutes for the first time

Feb '14 - Made it to 2,000 fitness minutes for the first time

Mar '14 - After months of "fast walking", I had my first successful 25 minute Walk Slash Run interval workout at a walk run pattern of 2min walk f/b 1 min run & a speed of 3.3 mph walk and 4.3 mph run!

Mar '14 - Completed 2,500 fitness minutes for the first time!

Apr '14 - Don't know if I can keep it up just yet, but I increased my running increments from 10 x 30 sec to 10 x 40 secs today for a grand total of 6 minutes and 40 seconds. (Interval Pattern Run:40, Walk:1'20") (Speed: Walk:2.5, Run 4.5)





LIFE GOALS... penned during December 2013 Reboot

1. Stop Feeling Like Poop!

2. Lose Wt & Keep it Off for Good!

3. Get Fit & Be Fit Forever!

4. Have Lots of Energy & Do Lots of Awesome!





2014 YEARLY GOALS

1. Shed 60 Pounds. Why? To be totally free from what weighs me down

2A. Attain "Baseline Fitness". Why? To stop letting my body limit me and help retool it so that it may allow me to soar!

2B. Work up to and complete these fitness challenges: 250 Squats, 200 Crunches, 125 Lunges, 100 Push ups. Why? To have a measurable and sustainable routine that promotes "baseline fitness" and that I can do anywhere!

3. Bike 500 miles by year end. Why? To push myself to set goals, build consistency and enjoy the outdoors!

4. Swim 500 laps by year end. Why? Simple: I like swimming and I need a swimming goal. If you don't shoot for something, you won't do anything. Right?

5. Run 1 Mile. Why?. To achieve what is to me the holy grail of fitness and then maintain it!

6. Complete 24,000 fitness minutes. Why? Why the heck not??? !!!





2014 WINTER GOALS

1. Drop 15 pounds

2. Do Treadmill 50 times

3. Do Elliptical 50 times

4. Pump Iron 40 times

5. Do Fitness Challenges 10 times

6. Bike 100 Miles

7. Swim 50 laps

8. Do Body Pump Class 6 times

9. Complete 5500 fitness minutes





MANTRA MADNESS

*Do something every day.

*Something is better than nothing.

*I saaaid... Do SOME thing, ANY thing, Every. Single. Day. Because SOME thing is ALWAYS BETTER than NOTHING!!!

*If I keep going, the fat will keep going.

*Your situation has already improved.



STOLEN GOODS: Mantras I stole!

*Do it until you can do it. Than do it. - Spark User On2Victory

*Find. A. Way. - This was Diana Nyad's swimming mantra. She said "Don't get down. Find a way. Never give up."





QUOTATION INSPIRATION

"Optimists are right. So are pessimists. It's up to you to choose which you will be."
~ Harvey Mackay

"When thinking won't cure fear, action will."
~ William Clement Stone

"Don't let yesterday take up too much of today"
~ Will Rogers

"No man has the right to be an amateur in the matter of physical training. It is a shame for a man to grow old without seeing the beauty and strength of which his body is capable."
~Socrates

"When you're frightened don't sit still, keep on doing something. The act of doing will give you back your courage."
~Garce Ogot

"You are not defined by your past. You are prepared by your past."
~ Joel Osteen

"The woods would be quiet if no bird sang but the one that sang best."
~ Henry van Dyke

"The man who moves a mountain begins by carrying away small stones."
- Confucius

"We first make our habits, and then our habits make us."
-John Dryden

"Before I began running, the idea that I'd ever go a mile seemed impossible. And of course it was until I ran a mile."
-unknown

"Difficult things take a long time, impossible things a little longer."
~André A. Jackson

"Perseverance is not a long race; it is many short races one after another."
~Walter Elliott, The Spiritual Life

"With ordinary talent and extraordinary perseverance, all things are attainable."
~Thomas Foxwell Buxton





Dream Goals

- Wear my mom's Bermuda dress to my husbands college graduation

(Graduation date estimated at May 2016, goal written in March 2014 at 250#, probably need to be 140# to fit in the dress)

- Do A Pull-up

- Do Several Pull-ups

- Do Weighted Pull-ups... now that's just crazy talk ;)

- Do A Century Bike Ride

- Be a Bike Taxi Drive in a Tropical location... just for a summer or something :)

- Run A Marathon

- Become A Triathlete

- Zumba Instructor

- Body Pump Instructor

- Yoga Instructor ...when I retire ;)

- Learn to Surf

- Vacation in Hawaii... in a bikini ;)

- Tour Europe by Bike

- Ride a Rickshaw in India

- Ride a Camel in Egypt

- Ride a Dogsled in Alaska

- Ride a Horse... I don't know where... Texas? Wyoming? Colorado maybe?

- Cross country ski someplace really pretty

- Snow shoe someplace that feels like Narnia

-Compete in the Senior Olympics when I turn 50.

- Learn to play the cello








FYI - I add and delete spark friends regularly. I've been trying to find the balance of adding friends or subscribing to blogs to find inspiration. Sometimes I clean house, but not b/c it's personal. If you are someone who enjoys interacting with me and I delete you please let me know and I can add you back. I am always looking to exchange encouragement.

Note to self #1
Remember
Goals should be...
Specific, Measurable, Attainable, Relevant & Time Bound

Note to self #2
Things to work on down the road...
Flexibility, Balance, Coordination?, Endurance/Stamina, Speed, Power




Current Status:


SparkFriends

SparkTeams



My Ticker:
current weight: 250.0

Interact with MAESTROSHASHA





Recent Blogs:

Profile


Member Since: 3/12/2012

SparkPoints: 4,338

Fitness Minutes: 9,860

My Goals:
LIFE Goals

1. Stop Feeling Like Poop!

2. Lose Wt & Keep it Off for Good!

3. Get Fit & Be Fit Forever!

4. Have Lots of Energy & Do Lots of Awesome!



//// Yearly & Seasonal
============
\\\\ Goals are to the left if you're interested

=D

My Program:
Do Something Everyday!

Something is Better than Nothing!



Personal Information:
Milestones Reached !!!

12.2.13 Start
2.24.14 250 BMI 38%



Next Goals

"245"

243 BMI 37%

Size 18 Pants
(205 - 220?)


Milestones I am looking forward to.

225 / 25# lost / 25% Done
200 / 50# lost / 50% Done
175 / 75 # lost / 75% Done
150 / 100 # lost / All Done!
Pant size 18 (205 - 220?)
Pant size 16 (190 - 205?)
Pant size 14 (175 - 190?)
Pant size 12 (160 - 175?)
Pant size 10 (145 - 160?)
Pant size 8 (130 - 145?)
Pant size 6?
243 BMI 37%
237 BMI 36%
230 BMI 35%
223 BMI 34%
217 BMI 33%
210 BMI 32%
204 BMI 31%
197 BMI 30%
191 BMI 29%
184 BMI 28%
177 BMI 27%
171 BMI 26%
164 BMI 25%
158 BMI 24%
151 BMI 23%
145 BMI 22%
138 BMI 21% ?
131 BMI 20% ??
190 - Goodbye Obesity
160 - Hello Happy Weight

Profile Image