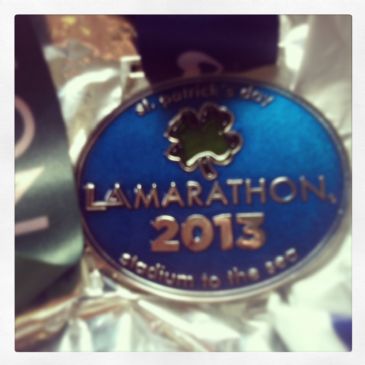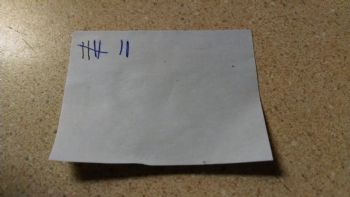 I have 10 pics in my gallery

Awards



I need to be the best me I can be. Inside and out. For myself, my family and the two challenges I have registered for in 2014. One is fun and the other.....let's say, it's going to be challenging.

The fun is Disney's Coast to Coast; Tinker Bell 1/2 @ Disneyland in Anaheim, CA on January 19th and Disney Princess 1/2 in Orlando, FL on February 23rd.

The challenging one is the LA/SF Marathon Challenge. I need to complete the Los Angeles Marathon ...

I need to be the best me I can be. Inside and out. For myself, my family and the two challenges I have registered for in 2014. One is fun and the other.....let's say, it's going to be challenging.

The fun is Disney's Coast to Coast; Tinker Bell 1/2 @ Disneyland in Anaheim, CA on January 19th and Disney Princess 1/2 in Orlando, FL on February 23rd.

The challenging one is the LA/SF Marathon Challenge. I need to complete the Los Angeles Marathon on March 9th and the San Francisco Marathon on July 27th to earn a special commemorative medal.

My goal is to ditch these thirty pounds....the Game is ON!!!

So far, in 2013 I have ran some...

*5K's

Color Run 5K (Dodger Stadium, Los Angeles, CA) 2/2/13: AWESOME!!!!

Deena Kastor 5K (Agoura Hills, CA) 4/23/13: 33:37

* Half-Marathon's

Tinker Bell Half-Marathon (Disneyland, Anaheim, CA) 1/20/13: 2:31:14

Surf City Half-Marathon (Huntington Beach, CA) 2/3/13: 2:33:02

Rock n Roll Half-Marathon (Seattle, WA) 6/22/13: 2:31:45




*Marathon

Los Angeles Marathon (Los Angeles, CA) 3/17/13: 5:45:18 (my first full)





Current Status:


SparkFriends

SparkTeams



My Ticker:
Pounds lost: 12.4

Interact with MAGGIENCALI






Recent Blogs:

Profile


Member Since: 6/29/2010

My Program:
Hal Higdon's Novice 2 Marathon Training Program: Tuesday, Thursday, and the LSR Saturday.

Yoga & 3 mile walk: Monday and Wednesday.

Sunday: Rest and mentally prepare for the next week.


Personal Information:
I am a 40-something Southern California educator, marathoner, triathlete, adventure-seeker, knitster, lover of books, wine, America's favorite pastime and all things Star Wars.

I live in the 'burbs with my DH, stepson, two kitty boys, a JRT and a Prius.




Other Information:
"No matter how slow, no matter how fast. When you cross the finish line, it changes your life forever" ~ Dick Beardsley from "Spirit of the Marathon"

"Sometimes the moments that challenges us the most, define us."
~ Deena Kastor

Profile Image