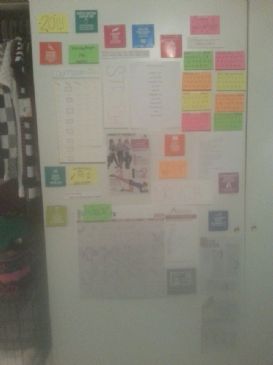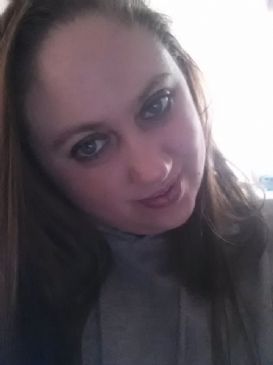 I have 19 pics in my gallery

Awards

Put on your Big Girl Panties, and get to work!
"You can feel sore tomorrow. Or you can feel sorry tomorrow. You chose."

I am heading to Alaska in August 2015 for my first cruise! That gives just about a year to get into the best shape of my life. There is no time for excuses, cheating or "forgetting".

I am 25 years old, 5'3 and over-weight. I have been married for almost 3 years; he is my best friend and soul-mate. I was born and raised in Pennsylvania right outside of Philadelphia. I work full time at a Safety ...
"You can feel sore tomorrow. Or you can feel sorry tomorrow. You chose."

I am heading to Alaska in August 2015 for my first cruise! That gives just about a year to get into the best shape of my life. There is no time for excuses, cheating or "forgetting".

I am 25 years old, 5'3 and over-weight. I have been married for almost 3 years; he is my best friend and soul-mate. I was born and raised in Pennsylvania right outside of Philadelphia. I work full time at a Safety Video Company as a Production Assistant, part-time at Andy's Friends Cat Rescue and part-time for myself at my small business, Simple Wonders Boutique. My favorite place to visit is Walt Disney World and I have been there 5 times now, and in May 2014 I will be going for my 6th time! I do not have any children but I have 5 fur babies, 1 dog and 4 cats. They mean just as much to me as people's children mean to them.

For my whole life I was always the "skinny" one. At age 19, my life started changing. I was no longer in high school, I was engaged to the man of my dreams, my friends and I started growing apart and started throwing myself in to work. I ate horribly and over the course of 5 years I put on close to 70 pounds but I still felt "skinny". The weight came on slowly and even though I was buying bigger clothes, it didn't really register in my brain. I started my journey in May 2012 but slacked off until about September. My mind is else where and even though I want this more than anything, I realized that I was trying to change to many things at once. I was setting myself up failure.

My goal is be able to fit into size 5 jeans, wear shorts without worrying about jiggly thighs, wear dresses without worry about how my legs, arms or back look and wear a bathing suit with confidence again.

****************************************
**********************************
Challenges:

BLC25 Tenacious Jungle Tigers
BLC24 Sassy Shamrock Sheriff's/Fuchsia Beauties Inc. (FBI)
BLC23 Sassy Shamrock Sheriff's


SparkFriends

SparkTeams



My Ticker:
current weight: 195.2

Interact with MANDYSCHELL







Recent Blogs:

Profile


Member Since: 5/20/2013

SparkPoints: 11,907

Fitness Minutes: 9,514

My Goals:
Become healthier.
Learn more about fitness.
Become stronger.
Gain some will power, self-esteem and become more confident.
Become slimmer and toned.
Have a thigh gap!

Fit it to the clothes stored in my middle bedroom.

Run 1 Mile
Do a Pullup
100 Waist Whittlers

My Program:
Eat Clean.
Drink Clean.
Train Dirty.

Pilates
Yoga
Walking
Cardio
Strength Training
Blogilates with Cassey!

Personal Information:
Name: Amanda Schell
Nickname: Mandy
Age: 25
Height: 5'3"
Birthday: August 3
Location: Aston, PA
Status: Married

Starting Weight: 200
Overall Goal: 115-118
194 -
189 -
184 -
179 -
174 -
169 -
164 -
159 -
154 -
149 -
144 -
139 -
134 -
129 -
124 -
119 -
Happy Place (115) -

Other Information:
Interests: Cheerleading, Volleyball, Swimming, Beach, cats, dogs, Summer! Bonfires
Dislike:All Bugs, Clowns, Cold (Winter)
Books: Anything
Movies: Can't Hardly Wait
Music: Country

Reward Ideas:
194 - Kindle Fire
189 - Xbox game - Zumba
184 - Cami's
179 - Tank Tops
174 - Sweaters
169 - Yoga Pants
164 - Dress
159 - Long sleeve Shirts
154 - Jeans
149 - Sunglasses
144 - Coach Wallet
139 - Hair Cut, Dye & Highlight
134 - Coach Purse
129 - Boots
124 - VS Bra
119 - Tattoo :) foot or wrist; or both ;)
Happy Place (115) - ALASKA!

Profile Image