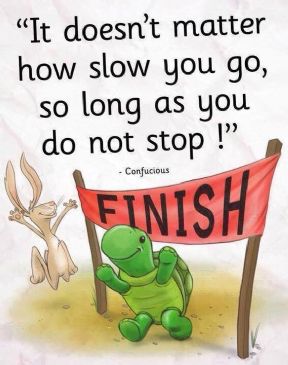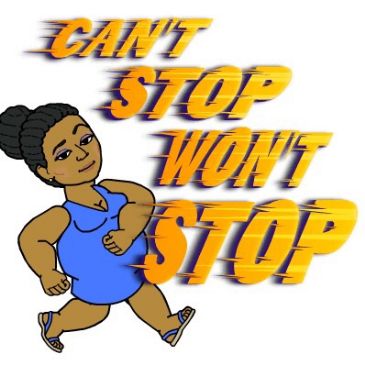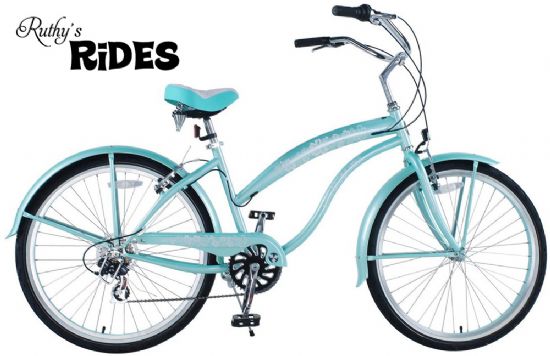 I have 15 pics in my gallery

Awards

"Let It Begin!"
•¸.•*´¨`*•. • .♥♥¸ ♥♥¸.•*´¨`*•. • .♥♥¸ ♥♥¸.•*´¨`*•. • .♥♥♥♥¸.•*´¨`*•.•

"God grant me the serenity to accept the things I cannot change, the courage to change the things I can, and the wisdom to know the difference."
--Reinhold Niebuhr

"All that we are is the result of what we have thought. The mind is everything. What we think, we become."
-- Buddha

•¸.•*´¨`*•. • ...
•¸.•*´¨`*•. • .♥♥¸ ♥♥¸.•*´¨`*•. • .♥♥¸ ♥♥¸.•*´¨`*•. • .♥♥♥♥¸.•*´¨`*•.•

"God grant me the serenity to accept the things I cannot change, the courage to change the things I can, and the wisdom to know the difference."
--Reinhold Niebuhr

"All that we are is the result of what we have thought. The mind is everything. What we think, we become."
-- Buddha

•¸.•*´¨`*•. • .♥♥¸ ♥♥¸.•*´¨`*•. • .♥♥¸ ♥♥¸.•*´¨`*•. • .♥♥♥♥¸.•*´¨`*•.•

On August 22, 2009 I weighed in at 330 pounds. With the help of Weight Watchers and SparkPeople I have begun to find my own path to reaching my weight loss goals. I am still adjusting to my new lifestyle bit by bit and it's not always easy. It's like casting out a scary demon type creature like in the Exorcist! lol. But I REBUKE the fat and refuse to let it keep me from being who I want to be and from doing what I want to do.

I have been the fat one all my life just about. The thinnest pictures of myself were me in kindergarten, from there it just got worse and worse until I found myself at 330 pounds. My family is very big on food. Food = Love. And my mother loved to give me love! I do not want to blame her for my weight because if I had asked for some carrots instead of a twinkie she would have given me those carrots. This is a woman who stood in line for HOURS to get me a talking cabbage patch doll I know she would have given me some carrots. Looking back now that I am older I can see though how my love for food grew from that and eventually became a way for me to soothe myself and show myself love. I am discovering new ways to treat and love myself. I am discovering what feelings are really behind those cravings for snicker doodles and fried chicken!

I decided to really make a change during the summer of 2009 when my mom proposed the offer to me. My family was getting ready for a trip to Fabulous Las Vegas, Nevada and of course My mom, sister and I had to look cute! Vegas is terribly hot in the summer and I wanted a cute sun dress to wear like my sister and mom. But of course because of my weight that was a nearly impossible task. I have been use to not having things fit or having things I like come in my size, but for some reason not being able to find a cute dress made me so upset and emotional. We went to so many different stores up until the day before the day of the trip and still nothing. And to top it off my Wii Fit was telling me I was to fat to play on the Wii Board! "Your weight seems to exceed my limit, Please step off" UGH! My mom saw how upset I was and knew that this was different from any other time I got upset over not finding clothes I wanted, so she proposed the idea to me to sign up for some weight loss program and said she would pay for everything. I took her up on her offer and looked into Jenny Craig, Lindora and so many other ones but in the end Weight Watchers seemed to be the healthiest, livable and practical option for me. After a final eat any and everything I want in Vegas I came back and started my new way of life!

I am happy with my decision to make a change and I have found success with Weight Watchers. The online community there and their resources plus the great community here on Spark and All of the great information and resources here is really making the difference in me making my dream come true.

♥♥¸.•*´¨`*•. • .♥♥ UPDATE ♥♥¸.•*´¨`*•. • .♥♥
8-28-2010 : One year later...

I didn't bother looking for a dress this year and I am playing on my wii fit a lot more often, even though it weighs me 3 pounds heavy then my scales constantly lol. I have adjusted very well to this new lifestyle and I find myself actually craving the foods I should be eating. For example, I crave white meat now on chicken rather then dark meat. I use to only eat dark meat and now it's grosses me out sometimes. Some foods that I use to always snack on, mostly junk foods, taste different to me and I don't care to eat them as much. But cheetos and oreos are still a weakness of mine and I have them from time to time in their intended serving size. Who knew you were only suppose to eat 3 Oreo cookies and not the whole sleeve lol.

I'm down 70 pounds (I weigh 260 pounds currently) and I am getting very close to my 100 pound loss goal that I would like to reach in time for my birthday. I have mixed emotions a lot of the time as if I'm scared to keep continue going forward, but I want to so badly. I sometimes imagine the scale saying 199 and it's stills something I have to wrap my brain around lol. The last time I remember weighing myself I was 245 pounds and that has to have been back when I was in the 6th or 7th grade. I never realized how big I really was, and it's still unbelievable. I have to loose close to 200 pounds. My healthy weight limit cut off 150, but I'm aiming for 160.

My family is becoming slightly more supportive in their actions by remembering to consider me when we go out to eat somewhere or even by my mom just picking me up a box of skinny cows. The first 30 pounds I didn't notice much of a difference in my appearance, but now I'm starting to really notice changes in my body and so are others. Particularly my family. When I go to family parties and things I dread them sometimes, because the weight is all anyone will talk to me about and I feel like I'm under a microscope. I wish they wouldn't say anything to me about it actually. How many times can my aunt stare at me and say "your weight is reallly coming down." I know they are only giving me compliments, but I'm not use to getting them because of my appearance and it's making me very self conscience. I hate feeling like everyone is watching me, but there is no hiding the fact that I've been loosing weight anymore.

My fitness has come a long way from when I first started. I actually have muscles in my calves now lol. I can run a 13 minute mile, and I can do 4 miles in 52 minutes. Which is a vast improvement from me only walking a half mile until I wanted to turn around and walk home. I've started to try more strength exercises, mostly for my arms and I'm hoping to start adding step aerobics into my routine.

Weight Watchers is still the best choice for me and I have found great success with it. Sparkpeople is also now a big part in keeping me motivated. I no longer comfort myself with food AS much as I use to. I use to plan my whole day around what fast food place I would go to and buy enough for 3 people and eat it all by myself.

I'm looking forward to this next weight loss year and am excited to see what changes will come. Even though I have mixed feelings about getting thinner and healthier I know it's the way to go!

♥♥¸.•*´¨`*•. • .♥♥ UPDATE ♥♥¸.•*´¨`*•. • .♥♥
8-28-2011 : Two years later...

I have lost my drive to continue going this year. Excuses got in the way ranging from I'm to tired, pity parties, University, and weather. I dropped the ball in 2010 around September when my grandmother passed. I was busy helping my mother with preparations and dealing with family drama that always arises in a crisis for some reason. I am still working on my emotional eating and still adjusting to the new Points Plus plan with weight watchers.

I have done a good job in maintaining my weight at 270 pounds. Even though currently I am at 275. I am currently in process of dusting myself off and starting fresh... again. I'm trying to take advantage of the gym at my school. It is still intimidating being in a gym, but so far it isn't as scary as I pictured it. I did buy my aerobic step and I do love it, it's very fun .

In the coming year my mom wants to take a family cruise, so that is motivation to get to my 100 pound lost goal mark. This year I just wasn't excited about my weight loss journey as I was before. The honeymoon period is over and I have to buckle down for the long haul now. I need to "Spark" the flame that I use to have. Even though this anniversary isn't very joyous, it's a good place to gain perspective. I'm going to go back to basics and start slow. Hopefully this next weight loss year will bring more smiles.
SparkFriends

SparkTeams



My Ticker:
current weight: 302.4


Recent Blogs:

Profile


Member Since: 9/10/2009

SparkPoints: 55,475

Fitness Minutes: 32,763

My Goals:
.•*´¨`*•. • .♥♥¸ ♥♥¸.•*´¨`*•.

To lose weight in a healthy way and be happier with myself.

Main Goal right now:

*Get down to 230 pounds so I can reward myself with my dream bike! (that's a 100 lb gone mark.) A 7 speed beach cruiser and yes there will be a basket!

*Complete my first 10k

*Complete my first Half Marathon

.•*´¨`*•. • .♥♥¸ ♥♥¸.•*´¨`*•.




My Program:
.•*´¨`*•. • .♥♥¸ ♥♥¸.•*´¨`*•.

Following the spark plan and trying to increase my exercise once again. I am trying to keep my calories under 1500.

Eat a minimum of :
2 fruits Everyday
3 Veggies Everday
3-5 servings of Whole Grains

Do atleast 60 minutes of exercise 6 days out of the week.

.•*´¨`*•. • .♥♥¸ ♥♥¸.•*´¨`*•.

Personal Information:
.•*´¨`*•. • .♥♥¸ ♥♥¸.•*´¨`*•.

I'm from sunny southern California and I am a Cali girl born and raised

I am 26 and I am a recent graduate with a BA in Psychology, hoping to move on to get an MA in Social Work or Counseling.

I love all kinds of music and enjoy going to concerts. I heart Jazz and I love disco and anything 80's rocks!

I love meeting new people and would love to make some new friends here to help me along this great adventure I'm on.
.•*´¨`*•. • .♥♥¸ ♥♥¸.•*´¨`*•.

Favorite Color: Blue and Purples

Birthday: Dec. 5th

Dislikes : Rude people!

Loves : Music, pin collecting, Dance Central, crocheting, reading, movies, cooking, cats, some dogs, my family, school, graphic design, City Folk, Sims, Computers... to name a few.

.•*´¨`*•. • .♥♥¸ ♥♥¸.•*´¨`*•.

Other Information:
.•*´¨`*•. • .♥♥¸ ♥♥¸.•*´¨`*•.

Marincess is my middle name. It was my grandfathers, his middle name was Marincus. He immigrated here from Norway years ago and my mom wanted to give it to me in memory of him.

Other Nicknames:

Fancy C. : Given to me by my fellow villagers in Animal Crossing: City Folk lol.

Crystal Spice: Given to me by my favoritest teacher ever in 6th grade do to my obsession with the Spice Girls. lol.

.•*´¨`*•. • .♥♥¸ ♥♥¸.•*´¨`*•.

Profile Image