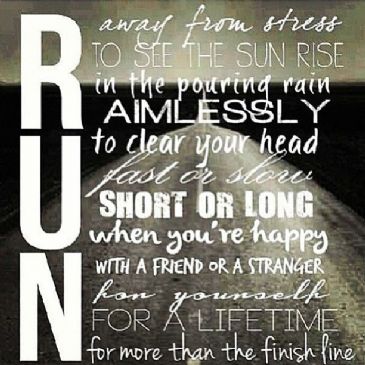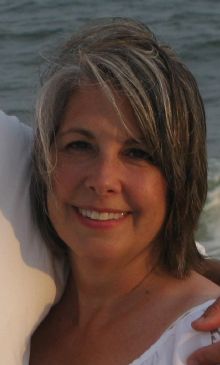 I have 21 pics in my gallery

Awards

Commitment and Consistency
I know these are the keys to making lasting change, and that's what is working for me. When either of those things wains...so does my progress. And when they kick back in...I keep moving forward!

I am an OUTDOOR/NATURE girl with an adventurer's heart. I love to hike and started cycling and love it! I use to run...a lot...and I really want to get back to it.

I began this journey to regain my health and passion for life in the summer of 2012. I've lost a total of ...
I know these are the keys to making lasting change, and that's what is working for me. When either of those things wains...so does my progress. And when they kick back in...I keep moving forward!

I am an OUTDOOR/NATURE girl with an adventurer's heart. I love to hike and started cycling and love it! I use to run...a lot...and I really want to get back to it.

I began this journey to regain my health and passion for life in the summer of 2012. I've lost a total of 35 pounds...though I have gained a few and then lost them again along the way. It's definitely a journey!

My faith is an integral part of who I am. I strive to live by Matthew 22:37-39 ~ love God and love people. I am married to my best friend and we are raising three sons. After many years of being a SAHM, I am now a Kindergarten teacher and also help my husband in his business.

My starting weight was 198lbs.
My current weight is 179 lbs.
My goal weight is 134 lbs.



****************************************
****************************************
wt 2/2/12 198 (beginning)
wt 5/27 188.4
wt 6/3 190.1 (post-foot surgery)
wt 6/10 191.2
wt 6/22 187.8
wt 6/27 186.2
wt 7/1 184.6
wt 7/12 181.8
wt 7/22 179.6
wt 7/29 179.0
wt 8/3 177.6
wt 8/12 177.0
wt 8/15 176.4
wt 8/21 175.8
wt 8/24 173.8
wt 9/1 172.6
wt 9/8 171.4
wt 9/13 170.4
wt 10/1 168.4
wt 10/3 167.6
wt 10/27 167.0
wt 11/16 164.8
wt 12/30 168.4
wt 4/14 172.6
wt 6/6 171.0
wt 6/11 170.8
wt 6/26 169.4
wt 7/2 166.2
wt 7/4/13 164.4
wt 9/14/13 166.6
wt 1/27/14 163.2
wt 5/26 179.0 UGH.
wt 9/28 182.0





Current Status:


SparkFriends

SparkTeams




Recent Blogs:

Profile


Member Since: 4/16/2012

SparkPoints: 17,205

Fitness Minutes: 11,581

Profile Image