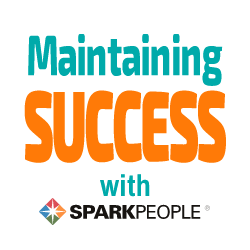 I have 21 pics in my gallery

Awards

It's Me! Mare!! (o:
January 22, 2010: The journey begins...

Over 50; trying to get rid of a few stubborn pounds. I started this Spark journey mid January 2010. And I'm happy to say I've reached my goal in August! Now to maintain and firm things up!

I'm glad I started this when I did; as mid April 2010 I was diagnosed with an early form of breast cancer, DCIS(Ductal Carcinoma In Situ). I now have an exercise routine and good eating habits nailed down so that I can help my recovery and keep ...
January 22, 2010: The journey begins...

Over 50; trying to get rid of a few stubborn pounds. I started this Spark journey mid January 2010. And I'm happy to say I've reached my goal in August! Now to maintain and firm things up!

I'm glad I started this when I did; as mid April 2010 I was diagnosed with an early form of breast cancer, DCIS(Ductal Carcinoma In Situ). I now have an exercise routine and good eating habits nailed down so that I can help my recovery and keep me strong through the radiation treatments -which I am now DONE with. Thank God! I've been fighting like a girl through this and I'm doing well. Eating wholesome foods lots of veggies and fruit and getting plenty of natural vitamin D.

I just want to say thanks to all who've rendered support to me during this time. Y'all rock! (o:

My current goal would be to continue this trek of good eating and exercise and to encourage others along the way.

12/14/10: Cancer free! Passed 6 month check-up. (o:
Still experiencing residual effects from radiation treatment but I will overcome(because I'm stubborn).
What a wonderful Christmas present.

1/3/11: First Monday of the New Year! I am still here, still making those wise healthy choices. Still maintaining my goal weight...And still working on my flexibility and firming goals. I may even entertain the idea of that Couch to 5K program...we'll see.
I've gained so much from being on this site, and I'm still gaining! More knowledge, better health, more friends so many GOOD things.
Thanks SparkPeople.com for being such a great resource. (o:

3/28/2014: Haven't updated my page in a bit. I like the way it is set up and probably won't change that. As far as my weight and fitness... I have slacked off during the past couple years...
Going on four years cancer free! I'm doing what I can to keep healthy and active. Whoever said "Aging isn't for sissy's." was right!
And then I get this crazy idea to join this Spring 5% Challenge!
Pray for me! (o:

3/30/2014: I'm a Cloverleaf! I need to work this challenge and get rid of a few stubborn pounds that crept back on when I wasn't looking. Time to start tracking my food again. (o:
SparkFriends

SparkTeams

My Ticker:
Pounds lost: 4.0


Recent Blogs:

Profile


Member Since: 1/22/2010

SparkPoints: 77,085

Fitness Minutes: 117,519

My Goals:
Short and sweet; to kickstart my slowing metabolism and firm up these flabby ole muscles.
~IT is WORKING!

My Program:
To achieve my weightloss/ firming goals I'm tracking my food intake and making myself be more active. I've GOT to spend less time on this PC! (o:

Other Information:
Rescue a shelter pet; they save humans. (o:

Take time to smell the flowers...just don't stick your nose on a bee!
Lesson: bee aware. (o:

Profile Image