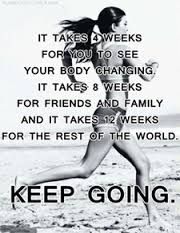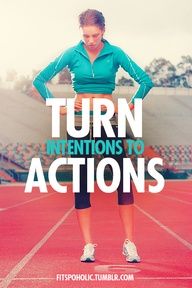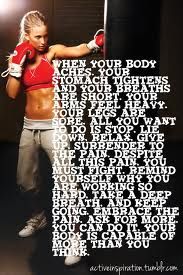 I have 50 pics in my gallery

Awards

"Losing for me in 2015"
Hi and Welcome to my page...My name is Melanie, I want to be healthy for my son and be able to do many things with him and just be healthier all around.

Reaching my dreams in 2014...well so I thought! Another year later and I am still struggling.

I have been on and off SP for a while. I do use myfitnesspal for logging my eating but would love to get my support and research from SP. A LOT has changed since I was last on here. I have had the gastric sleeve in March ...
Hi and Welcome to my page...My name is Melanie, I want to be healthy for my son and be able to do many things with him and just be healthier all around.

Reaching my dreams in 2014...well so I thought! Another year later and I am still struggling.

I have been on and off SP for a while. I do use myfitnesspal for logging my eating but would love to get my support and research from SP. A LOT has changed since I was last on here. I have had the gastric sleeve in March 2013 and it is now a year later and I am not even half way to my goal. I have originally lost 62 pounds but have gained 10 back.

I learned I have endometriosis and that along with the Hashimoto Disease its really taking a toll on my body. I had the endo lanced off and a tear in my fallopian tube fixed. I have a lot of emotional things going on but they are slowly getting better. Gosh it already feels good being back on here and taking control. I have been working on getting my health back on track. I had a total hysterectomy back in August of 2014 which made me gain like 30 pounds so here I am again trying to lose the same weight over again.

I also learned I am allergic to wheat and soy....I was like what.....and what will I eat. LOL. That stuff is in EVERYTHING!!!!!! So needless to say I have a battle ahead of me with myself and health but I plan on putting on the boxing gloves and battling with the best. I will not let this get the best of me. It is time to get mean in 2015....mean in meaning getting after the working out more and staying on top of my eats. I HAVE HAVE HAVE to....I know we always say we have to then don't but my life depends on this....
****************************************
***********
NEW GOALS for 2015:

Overall beginning weight: 320
Current Weight: 279.8

To lose by:
25 pounds- by June 30, 2015
50 Pounds- by December 25, 2015
75 Pounds- by March 30, 2016
100 Pounds- by May 30, 2016
120 Pounds- by August 30, 2016
135 Pounds- by December 25, 2016

Target weight: 145

****************************************
***********
I believe I will start with small goals...I think I am getting discouraged because I see that large amount that I need to lose and feel like it will never get here so I will set my goals small...If I reach them GREAT!!! If not take a step back and see what I can do differently...

1 Corinthians 13:13, it says, "Meanwhile these three remain, faith, hope and love; and the greatest is love."

"The friend given you by circumstances over which you have no control was God's own gift." --Frederick Robertson

"Happiness is not having what you want; but wanting what you have." -- Hyman Judah schachtel

�If doubt is challenging you and you do not act, doubts will grow. Challenge the doubts with action and you will grow. Doubt and action are incompatible.�--John Kanary

�Don�t wait until everything is just right. It will never be perfect. There will always be challenges, obstacles and less than perfect conditions. So what. Get started now. With each step you take, you will grow stronger and stronger, more and more skilled, more and more self-confident and more and more successful.�--Mark Victor Hansen

�Whatever course you decide upon, there is always someone to tell you that you are wrong. There are always difficulties arising which tempt you to believe that your critics are right. To map out a course of action and follow it to an end requires courage.�--Ralph Waldo Emerson

If God brings you to it, He will bring you through it.
Happy moments, praise God.
Difficult moments, seek God.
Quiet moments, worship God.
Painful moments, trust God.
Every moment, thank God.

****************************************
****************************************

I CAN AND WILL DO ANYTHING!!!!!
Having the love and support of family and friends is the key to having success in everything and anything you do.

We have to stay strong and push forward no matter what obstacles life throws out at you. You have control over your life (well God does) but you live however you desire...you can either stand in the spotlight or behind the stage. Some people go through their entire lives not enjoying it...and I am so not going to be that person anymore and neither should any of you...WE ALL DESERVE THIS!!! WE CAN AND ARE DOING THIS!!!! I believe anything is possible if you just keep a positive outlook on things, and consistently tell yourself that YOU ARE WORTH IT!!! YOU CAN DO THIS!!! YOU ARE BEAUTIFUL!!!! YOU WILL SUCCEED!!!

LIVE, LAUGH, LOVE AND BE HAPPY!!!!! (that's my new motto)

Saw this on another sparkers page:
And it does indeed say it ALL!!!!!!

M- MAKE SHORT TERM GOALS
O- OUT WITH THE NEGATIVE THOUGHTS
T- THINK OF WHY YOU WANT THIS
I- IMAGINE HOW YOU WILL FEEL
V- VISUALIZE HOW YOU WILL LOOK
A- ACKNOWLEDGE YOUR SUCCESSES
T- TREAT YOURSELF WITH RESPECT
I- INVESTIGATE NEW IDEAS AND FOODS
O- OBSERVE YOUR HEALTHY LIFESTYLE
N- NEVER GIVE UP AND NEVER GIVE IN

Don't quit, when a wall hits you, hit back!!!!!

MAYA ANGELOU PUT IT BEST:

'I've learned that no matter what happens, or how bad it seems today, life does go on, and it will be better tomorrow.'

'I've learned that you can tell a lot about a person by the way he/she handles these three things: a rainy day, lost luggage, and tangled Christmas tree lights.'

'I've learned that regardless of your relationship with your parents, you'll miss them when they're gone from your life.'

'I've learned that making a 'living' is not the same thing as 'making a life.'

'I've learned that life sometimes gives you a second chance.'

'I've learned that you shouldn't go through life with a catcher's mitt on both hands; you need to be able to throw some things back..'

'I've learned that whenever I decide something with an open heart, I usually make the right decision.'

'I've learned that even when I have pains, I don't have to be one.'

'I've learned that every day you should reach out and touch someone. People love a warm hug, or just a friendly pat on the back.'

'I've learned that I still have a lot to learn.'

'I've learned that people will forget what you said, people will forget what you did, but people will never forget how you made them feel.'

WE ROCK!!!!

****************************************
****************************************
****************************************
My daily challenge:

1. Drink 8 cups of water
2. Log all food in SP
3. Stay in calorie range
4. Log on to the team threads
5. Eat at least 5 freggies
6. Workout for at least 30 minutes a day 5 days a week.

****************************************
****************************************
--Done Girl Of The Day: March 27, 2012

.�*�� )�.�*�) -:�:-.�*�� )�.�*�) -:�:-
(�.��(� ;.�Done Girl �*�� )�.�*�) -:�:-
(�.��(�.��(� 4 Life!!!!.�*�)♥ �) -:�:-
.�*�� )�.�*�) ♥.�*�� )�.�*�)-:�:-

****************************************
****************************************
Okay...I am back to logging my miles. I hope to get back on track with exercising!! I will be doing my WATP and other video equivalent miles. As well as just general walking. I will set a goal of 125-150 to eventually build back up to. (because I have done 121 miles in one months time. I'd like to do more)


4/20-- 2 miles
4/21-- 2 miles
4/22-- 2 miles
4/23-- 4 miles
4/24-- 2 miles
4/25--5.88 miles
4/26--1 mile
4/27--2 miles
4/28--2 miles
4/29--2.5 miles
4/30--2 miles
****************************************
April Total Miles Completed--25.38
April Total Pounds Dropped--haven't weighed last I looked not much change
April Total Inches Dropped--I need to measure soon!
****************************************
5/1--2 miles
5/2--3 miles
5/3--2 miles
5/4-- 4 miles
5/5--2 miles
5/6--2 miles
5/7--3 miles
5/8--2 miles
5/9--5 miles
5/10--1.5 miles
5/11--2 miles
5/12--2 miles
5/13--2 miles
5/14--1.5 miles
Mile check point for May: 34 miles
Overall Mile checkpoint: 59.38 miles
5/15--2 miles
5/16--.5 mile
5/17--.25 mile
5/18--1.5 mile
5/19--4 miles
5/20--2 miles
5/21--2 miles
5/22--2 miles
5/23--2.56 miles
5/24--.66 mile
5/25--.61 mile
5/26--3.08 miles
5/27--4.05 miles
5/28--1.87 miles
5/29--
5/30--
5/31--
6/1--
****************************************
May Total Miles Completed--
May Total Pounds Dropped--
May Total Inches Dropped--
****************************************
Overall Total Miles Completed--
Overall Total Pounds Dropped--
Overall Total Inches Dropped--
****************************************
****************************************
6/2--
6/3--
6/4--
6/5--
6/6--
6/7--
6/8--
****************************************
June Total Miles Completed--
June Total Pounds Dropped--
June Total Inches Dropped--
****************************************
Overall Total Miles Completed--
Overall Total Pounds Dropped--
Overall Total Inches Dropped--
****************************************
****************************************
6/9--
6/10--
6/11--
6/12--
6/13--
6/14--
6/15--
****************************************
June Total Miles Completed--
June Total Pounds Dropped--
June Total Inches Dropped--
****************************************
Overall Total Miles Completed--
Overall Total Pounds Dropped--
Overall Total Inches Dropped--
****************************************
****************************************
6/16--
6/17--
6/18--
6/19--
6/20--
6/21--
6/22--
****************************************
June Total Miles Completed--
June Total Pounds Dropped--
June Total Inches Dropped--
****************************************
Overall Total Miles Completed--
Overall Total Pounds Dropped--
Overall Total Inches Dropped--
****************************************
****************************************
6/23--
6/24--
6/25--
6/26--
6/27--
6/28--
6/29--
****************************************
June Total Miles Completed--
June Total Pounds Dropped--
June Total Inches Dropped--
****************************************
Overall Total Miles Completed--
Overall Total Pounds Dropped--
Overall Total Inches Dropped--
****************************************
****************************************
6/30--
7/1--
7/2--
7/3--
7/4--
7/5--
7/6--
****************************************
July Total Miles Completed--
July Total Pounds Dropped--
July Total Inches Dropped--
****************************************
Overall Total Miles Completed--
Overall Total Pounds Dropped--
Overall Total Inches Dropped--
****************************************
****************************************
7/7--
7/8--
7/9--
7/10--
7/11--
7/12--
7/13--
****************************************
July Total Miles Completed--
July Total Pounds Dropped--
July Total Inches Dropped--
****************************************
Overall Total Miles Completed--
Overall Total Pounds Dropped--
Overall Total Inches Dropped--
****************************************
****************************************
7/14--
7/15--
7/16--
7/17--
7/18--
7/19--
7/20--
****************************************
July Total Miles Completed--
July Total Pounds Dropped--
July Total Inches Dropped--
****************************************
Overall Total Miles Completed--
Overall Total Pounds Dropped--
Overall Total Inches Dropped--
****************************************
****************************************
7/21--
7/22--
7/23--
7/24--
7/25--
7/26--
7/27--
****************************************
July Total Miles Completed--
July Total Pounds Dropped--
July Total Inches Dropped--
****************************************
Overall Total Miles Completed--
Overall Total Pounds Dropped--
Overall Total Inches Dropped--
****************************************
****************************************
7/28--
7/29--
7/30--
7/31--
****************************************
July Total Miles Completed--
July Total Pounds Dropped--
July Total Inches Dropped--
****************************************
Overall Total Miles Completed--
Overall Total Pounds Dropped--
Overall Total Inches Dropped--
****************************************
****************************************



Current Status:


SparkFriends

SparkTeams



My Ticker:
Pounds lost: 40.0

Interact with MILDOLLARSMILE






Recent Blogs:

Profile


Member Since: 4/15/2006

SparkPoints: 28,386

Fitness Minutes: 19,012

My Goals:
To be at my healthy weight range so I can be more actively involved in my son's life.

Taking it one day at a time, I can achieve all things through Christ.

-Log all my intakes for the day...

-Lose 1-2 pounds per week...

-Stay on the MIP (Mel's Improvement Plan)


My Program:
-Walk Away The Pounds

-Rockin Body

-Zumba

-Jillian Michaels 90 Day revolution

-FIRM video

-TurboJam

-Hip Hop Abs

Sunday is day of rest.

Water, water, water...

Learn to eat like a caveman did and have portion control.

Log EVERYTHING!!!

Stay positive; this is a lifestyle change. I didn't get this way overnight so it will not come off over night.

One step and one day at a time...everyday is a new day...

I CAN DO THIS!!!!



Personal Information:
My name is Melanie, I am from SE Texas. I have a 11 year old son. He is my world and I am losing weight not only for my health but so I can be there for him to do and be the best mom I can...

I have the support of many friends and family.


Other Information:
I love reading the Harry Potter Series and the Left Behind Series.

TV Shows: NCIS, Criminal Minds, CSI:NY, Bones, Numbers, anything on food network and HGTV.

Movies: Any Harry Potter, Goonies, National Treasure (both of them), Smokey and the Bandit (all 3), Mamma Mia, The Holiday, Last Holiday, Any movie with Adam Sandler (except for punch drunk love) and many others.


Profile Image