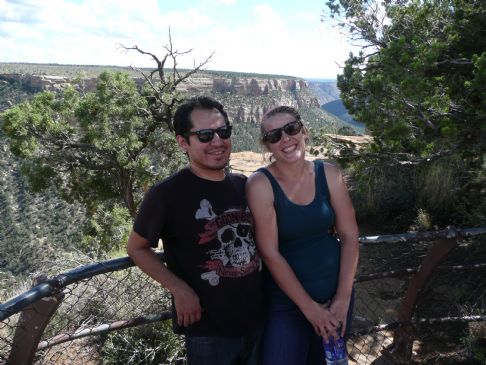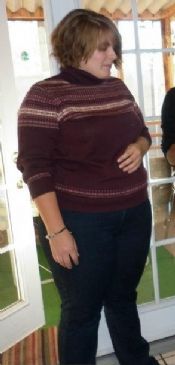 I have 20 pics in my gallery

Awards

"In Every Life We Have Some Trouble, When You Worry You Make It Double!"
Hello!

I have been using SparkPeople since January '12, and I lost 50lbs in the first 5 months! Since then I have maintained at about 168-172. I would like to finally make it to my goal weight of 140-150, which doesn't sound so far away, but is somehow really tough! The most important part of the last year is getting to know my body and how to live a healthy lifestyle while still enjoying some candy every now and then.

Before joining SparkPeople, I didn't have a clear ...
Hello!

I have been using SparkPeople since January '12, and I lost 50lbs in the first 5 months! Since then I have maintained at about 168-172. I would like to finally make it to my goal weight of 140-150, which doesn't sound so far away, but is somehow really tough! The most important part of the last year is getting to know my body and how to live a healthy lifestyle while still enjoying some candy every now and then.

Before joining SparkPeople, I didn't have a clear direction of where my career was heading. I got a Bachelor of Arts in English Literature and Writing from The Evergreen State College (GO GEODUCKS!) and eventually ended up working as an English instructor at the local community college!!


Hobbies... reading, knitting, decoupage, disc golf, sewing, bird-watching, hiking, swimming, adventuring, yoga... I dunno, crafting and adventuring! =)


I wanted to also add a history so that I can look back and remind myself how far I've gone... My whole life I have struggled with weight. The heaviest I have weighed was '07 when I was around 250 or maybe 260. I have never paid much attention to weight, really. I was in an abusive relationship and felt terrible about myself. After ending that and getting out on my own I lost quite a lot of weight. When put to my own devices I usually have a healthy lifestyle. I'd say when I worked at Chaco Canyon, I was probably around 190 or 200lbs. Then I got with my beau and started eating more of what he eats (not very healthy, i assure you) and started playing more video games and after a year and a half went back up to 220lbs! I hated seeing that number. So I decided to just do it and not look back. I am happy and I want to be able to express that physically! I want to be able to move!
(1/28/2012 - 220lbs)
(2/19/2012 - 209.6lbs! Progress!)
(3/10/2012 - 200.6lbs! Go under 200 Go under 200...)
(4/1/2012 - 190lbs! Hey hey hey!!)
(4/26/2012 - 180lbs! =) Yay!)
(5/12-12/12 - BIG plateau... hanging out around 175lbs)
(2/1/13- 169.8! And I'm back in the game!)
(12/10/13 - A gain... 185lbs. How embarrassing.)
(1/1/14 - I am officially restarting at 193.8. That is the official number. Uhg. Okay, chin up, just run forward, don't look back! Continue healthy habits!)
(1/15/14 - 190.0! Aaah... the scale is going the right direction again, lol)
SparkFriends

SparkTeams



My Ticker:
current weight: 217.0


Recent Blogs:

Profile


Member Since: 1/28/2012

SparkPoints: 43,850

Fitness Minutes: 59,829

My Goals:
Final weight goal 150 =)

Ultimate goal: Reach my goal weight and successfully maintain for 2 years.

Honeymoon goal: Climb Mt. Fuji in Japan

My Program:
Monday- Swim
Tuesday- Strength
Wednesday- Zumba
Thursday- Strength
Friday- Strength
Saturday- Zumba

Profile Image