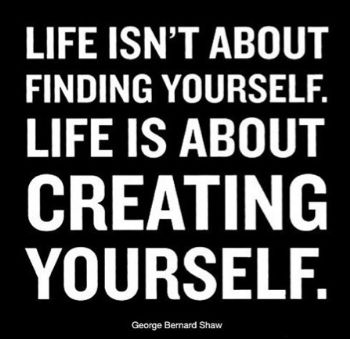 I have 36 pics in my gallery

Awards


Don't Be Afraid, Just Believe.
VIVA LA DIVA!

"Living a healthy lifestyle will only deprive you of poor health, lethargy, and fat."- Jill Johnson

I have a great interest and passion in theatre, music and the arts in general. I've acted/sang in numerous theatre productions and with a number of choirs in the L.A. area. I love my family, my dear friends and my cat Sebastian. Simply stated, I am a creative person who loves fiercely and works fiercely hard. I'm here and I'm ready to make a change. I ...
VIVA LA DIVA!

"Living a healthy lifestyle will only deprive you of poor health, lethargy, and fat."- Jill Johnson

I have a great interest and passion in theatre, music and the arts in general. I've acted/sang in numerous theatre productions and with a number of choirs in the L.A. area. I love my family, my dear friends and my cat Sebastian. Simply stated, I am a creative person who loves fiercely and works fiercely hard. I'm here and I'm ready to make a change. I settled for less than the best when it came to friends and more than friends. I deserve the very best, and so do you! No longer will I continue to "live" my life this way! I WILL get better and I WILL succeed. No one will stand in my way, no one. April 16, 2011 is the first day of the rest of my life.

VIVA LA DIVA!

Reviews from various shows:

"Perhaps the most moving song is delivered by MissB8604, in the dual role of Sister Chantelle (who is directing "Romeo and Juliet" at the boarding school) and "the Virgin Mary," complete with a pair of angels in a fantasy scene. She tells the distraught Peter that she understands his angst and assures him that God doesn't make mistakes, or as she puts it, "God Don't Make No Trash." Wheeler is a powerhouse of a performer and rocks the stage when she swings into her songs. What she sings really is the gospel. - Rita Moran, Ventura County Star

"MissB8604 is magnificent, offering the evening's most honest moment in a monologue about her dead son." – Jenny Lower, VC Reporter

"The lady has got some pipes!" - Steven Stanley, StageSceneLA

"The richest and most vibrant voice is that of MissB8604 as Mama Euralie, the woman who, with her husband Tonton Julian, rescues a little girl and raises her as their own. Wheeler adds depth and passion throughout the show." - Rita Moran, Ventura County Star

"The up-tempo cast is terrific and church ladies and local gossips Carter, Moore and MissB8604 steal every scene they're in."– Charlotte Stoudt, Los Angeles Times (The Color Purple, 2012)

"The women run away with the vocal prizes beginning with MissB8604 who really nails the passion and depth of "Supper Time," a song about a woman's wrenching reaction to news of her husband's lynching. "Supper Time" was written for the famed Ethel Waters and Wheeler's rendition brings remarkable emotion and vocal force to it in the show's most powerful moment. She also nails "Harlem on My Mind" and the quieter ode to the Statue of Liberty, "Give Me Your Tired, Your Poor," the latter one of Berlin's many patriotic songs." - Rita Moran, Ventura County Star (Berlin, 2013)

"At the very top Ronnette, Crystal and Chiffon (MissB8604) sing up a storm a la Supremes and every other 50s/60s female singing group. They are just sensational and set the overblown silly tone for the whole show." – Don Grigware, BroadwayWorld.com Los Angeles (Little Shop of Horrors, 2013)
SparkFriends

SparkTeams

My Ticker:
current weight: 246.0


Recent Blogs:

Profile


Member Since: 12/6/2008

SparkPoints: 34,986

Fitness Minutes: 15,159

My Goals:
Lose 50lbs by 12/1/2014


My Program:
2-3 Liters of Water Daily
Mental Health Treatment (including meds, therapy)
Increased Vegetable & Fruit Intake
Being More Careful with the Types of Foods I Eat
Walking 3 Miles or More
Cycling Coffee Intake (one day decaf, one day 10 ounces only of regular)
More Restful Sleep (meds)
Weighing In Daily
Boundaries for Family & Friends
Limited Weekend Plans (1 for Friday, 1-2 for Saturday, aim to leave Sundays free unless a rehearsal is called)
Alone Time

Personal Information:
I'm a 27 year old singer/actor born and raised in the City of Angels, CA!

Things/People/Places I Love:

My Family
My Cat Sebastian
My Dear friends
Theatre
Music
Literature
The Beach
BBC Costume Dramas
Black History
Victorian England
Elizabeth I
The Edwardian Era
The Regency Period
English Country Dancing
Gift Giving
Cooking
Quilts
Formal Dress
Dancing
Garage Sales
Cast Parties

When I'm bored I love to plan my future wedding and my future children's names OR research anything above that I've listed.

Other Information:
My Weight Loss Bible Verse: Romans 8: 7 "I consider that our present sufferings are not worth comparing with the glory that will be revealed in us."

My 2014 Bible Verse:
Mark 5:36 "Don't be afraid, just believe."

Profile Image