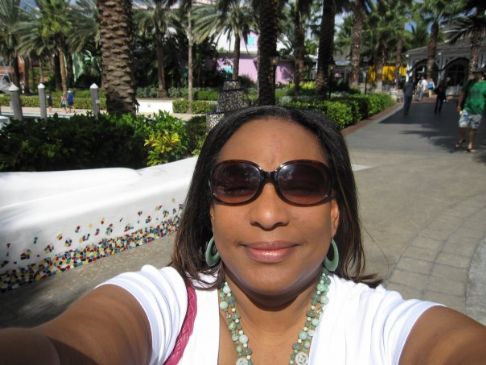 I have 18 pics in my gallery

Awards


2010 and I'm at it AGAIN!
Let the sun shine in
Face it with a grin
Smilers never lose
And frowners never win
Open up your heart and let the sun shine in

Hey everyone! I am so thrilled to have found this site. I've lost around 40 pounds since joining, but still have about 25 more to go. I ...
Let the sun shine in
Face it with a grin
Smilers never lose
And frowners never win
Open up your heart and let the sun shine in

Hey everyone! I am so thrilled to have found this site. I've lost around 40 pounds since joining, but still have about 25 more to go. I look forward being a support for others as people have been for me.

After my first week on SP I discovered how supportive the teams are, especially those "Done" girls! Can it get any better than this, weight loss, meeting new people, support?

Speaking of support we must be surrounded by people who want to help us meet our goals. I really like this quote by Descartes "An optimist may see a light where there is none, but why must the pessimist always run to blow it out?" Let's keep the pessimists out of our circle!!! For myself I am an optimist - it does not seem to be much use being anything else."

Newbies - get vested in this site ASAP. Find some supportive teams, reach out, make friends, and by all means SET A GOAL! There's not telling what you can do when you get inspired by them. There's no telling what you can do when you believe in them. There's no telling what will happen when you act upon them.

I've seen many people start with great energy and after a few days they never come back... Don't let that be you. This site can be an amazing component in your weight loss journey IF you use it. Don't give up until you get what you came for!

*** Current Challenge - 50 pounds in 5 months, start date 8-1-08
*** Weekly team leader September 1st-7th

Things I'm DONE with -
* Being concerned about how I look in clothes
* Having to deal with health issues due to my weight
* Not being able to shop till I drop because I'm out of breath
* Feeling ashamed to see family and old friends

Great Quotes:

I can do ALL things through Christ who strengthens me!
Philippians 4:13

"I get by with a little help from my friends."
John Lennon

You have to stay in shape. My grandmother, she started walking five miles a day when she was 60. She's 97 today and we don't know where the hell she is.
Ellen Degeneres

You must begin to think of yourself as becoming the person you want to be.
David Viscott

Instead of giving myself reasons why I can't, I give myself reasons why I can.

Sometimes I lie awake at night, and I ask, 'Where have I gone wrong?' Then a voice says to me, 'This is going to take more than one night.'
Charles Schulz

The best way to cheer yourself is to cheer somebody else up.
Mark Twain

If you don't like who you are and where you are, don't worry about it because you're not stuck either with who you are or where you are. You can grow. You can change. You can be more than you are. Zig Ziglar

Today was good. Today was fun. Tomorrow is another one.
Dr. Seuss

When you have a sense of your own identity and a vision of where you want to go in your life, you then have the basis for reaching out to the world and going after your dreams for a better life.
Stedman Graham

First we form habits, then they form us. Conquer your bad habits or they will conquer you. Rob Gilbert

Those are my principals, if you don't like them… I have others.
Groucho Marx
SparkFriends

SparkTeams



My Ticker:
Pounds lost: 41.0


Recent Blogs:

Profile


Member Since: 7/4/2008

SparkPoints: 0

Fitness Minutes: 17,385

My Goals:
My original goal was to lose 65 pounds. I've lost 40 since July 4th, (My personal Independence Day), and will evaluate my goals when I lose the rest...

My Program:
I walk an average of 4 miles a day... Weekends average about 8

I work really hard on keeping my caloric intake under 1200 calories

Personal Information:
Boomer Sooner!!!

Born in OK, raised in California, went back to OK to attend OU, and I am now a Texas transplant...



Other Information:
Believe You Can, Believe You Can't, Whichever you'll probably be right....



Profile Image