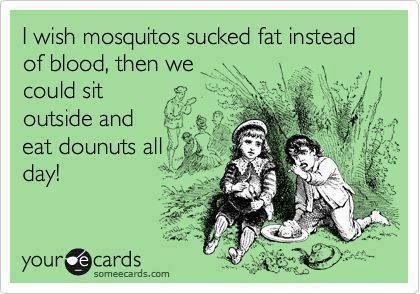 I have 22 pics in my gallery

Awards

You can't eat your cupcake & lose it too!! (KC)
07/08/2014
End of 3rd- 5 week challenge
Well, we all reported in our end results of last 5 week challenge (06/03/2014 thru 07/08/2014)

This time we ranged from a 5.5 lb loss to 1lb. to 0 weight loss. I was at a 2lb loss. At one point it was closer to 3 lbs but than the 4th of July weekend happened!! I did learn some things this time around. Even though I manage to hit all my daily goals 75% of the ...
07/08/2014
End of 3rd- 5 week challenge
Well, we all reported in our end results of last 5 week challenge (06/03/2014 thru 07/08/2014)

This time we ranged from a 5.5 lb loss to 1lb. to 0 weight loss. I was at a 2lb loss. At one point it was closer to 3 lbs but than the 4th of July weekend happened!! I did learn some things this time around. Even though I manage to hit all my daily goals 75% of the time AND followed my workout schedule of cardio/strength 86% of the 35 days, I still only managed a loss of about .4 lbs per week!! So clearly I need to have a bigger calorie deficit. I learned that even if the Spark Calorie counter says you have 300 calories left at end of day, you don't eat a bowl of ice cream to use it up!!

So my goals for next 5 weeks ---07/09/2014 to 08/13/2014--
are:

1) Lose 10lbs

2) Do all scheduled cardio/strength training workouts
*** 86% of the time or better is the goal ***

3) Stay within my Spark Calorie Goals - --plus maintain a daily 350 calorie deficit-- (something has to change!!)

4) Track all my fitness/nutrition.

5) Try and hit all these goals 80% of the next 5 weeks

I'll report back here after Aug. 13th. My reward to myself for accomplishing all this is, extra spending money for my vacation on the Oregon Coast!! A girls gotta shop right??!!!


06/04/20214
My new goals are broken down into 5 week blocks. There is a group of us who meet weekly. we are challenging, encouraging & holding each other accountable. We are all shooting to loose 10lbs in 5 weeks.
First 5 week challenge just ended on Tues. (June 3, 2014)
We ranged from a 7lb loss to 2lb loss. I lost _3.5lbs_. Some were down on themselves, but ultimately we ALL LOST!! And were all moving forward towards better overall health ,making positive lifestyle changes & learning what works & what doesn't work. So I feel it's a win, win!!
Our 2nd 5 week block began on Tues. 06/03/2014 ending July 8, 2014.
My goals are: 1) Lose 10lbs
2) Do all scheduled cardio/strength workouts.
3) Stay within my daily Spark Calorie Goals
4) Track all my fitness & food

I'll report back here and update my results on July 8th. :) My ultimate goal is to be down as close to 20lbs as I can in 10 weeks when I leave for Beach House Vacation :)


Current Status:


SparkFriends

SparkTeams

My Ticker:
Pounds lost: 35.5


Recent Blogs:

Profile


Member Since: 10/19/2011

SparkPoints: 19,600

Fitness Minutes: 35,386

My Goals:
**MY GOALS FOR NEXT 5 MONTHS**

4/1/14 to 9/1/14 ~~Oregon Coast Girls Get Away Vacation~~

1) Lose 30 lbs : 1/2 WAY THERE

2) Complete 8 week C25K running program : DONE

3) Complete 12 week 10K walk/jog program : DONE

4) Enter & actually participate in a 10K race in the spring! : DONE

My Program:
Follow & track in SparkPeople Nutrition & Fitness trackers.

3lbs lost- Done 01/22/14
3lbs lost- Done 01/29/14
3lbs lost- Done 02/26/14
3lbs lost- Done 05/03/14
3lbs lost- Done 05/14/14
3lbs lost- Done 07/16/14
3lbs lost-
3lbs lost-
3lbs lost-
3lbs lost-_________

30 lbs TOTAL:

Cross train with running programs & strength training workouts.

C25K

Week 1- done 9/14/13
Week 2- done 9/21/13
Week 3- done 9/26/13
Week 4- done 10/2/13
Week 5-done 10/10/13
Week 6-done 11/16/13
Week 7- done 12/2/13
Week 8-done 12/09/13
Week 9-DONE!! _______

COMPLETED: 12/17/13

10K JOG PROGRAM

Week 1- done 1/12/14
Week 2- done 1/18/14
Week 3- done 1/24/14
Week 4- done 2/01/14
Week 5- done 2/13/14
Week 6- done 2/22/14
Week 7- done 3/16/14
Week 8- done 3/27/14
Week 9- done 4/4/14
Week10- done 4/12/14
Week 11- done 4/25/1

Profile Image