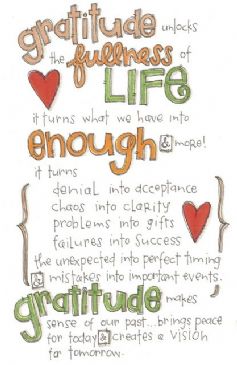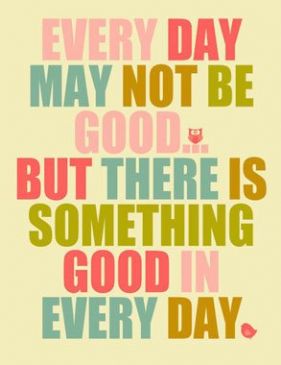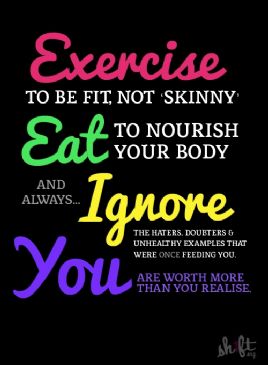 I have 21 pics in my gallery

Awards

Finding my inner peace & happiness once and for all!
I'm a 37 y.o. stay-at-home-mom of 2 young kids (11 & 8) as well as 4 cats and happily married to my soulmate.

Exercise & healthy eating is part of my life since the past ~12 years! :) However, for me the motto 'Less is more' certainly works best! I prefer shorter workouts, usually 30 minutes of cardio and 30 min toning.
Balance is the key for me!
I'm a big believer of listening to one's body and want to be a good role model for my kids, showing them that exercise is ...
I'm a 37 y.o. stay-at-home-mom of 2 young kids (11 & 8) as well as 4 cats and happily married to my soulmate.

Exercise & healthy eating is part of my life since the past ~12 years! :) However, for me the motto 'Less is more' certainly works best! I prefer shorter workouts, usually 30 minutes of cardio and 30 min toning.
Balance is the key for me!
I'm a big believer of listening to one's body and want to be a good role model for my kids, showing them that exercise is fun and doesn't (always) have to be hard and endless! Even if I'm short on time and can only do 15 minutes of cardio, it's still better than not moving at all! ;)

I've suffered from an ED (bulimia and anorexia) from my young teenage years into my mid 20's and while I would like to say that I'm 'recovered', I don't think one with such a disorder ever will... Not a full 100%! The fear & doubts are always in one's head, may they be small or big.., as is the distortion of how we see our own reflection in the mirror!..

I *want* to find my inner peace & happiness; loving the body I have (not focusing on the # on the scale and not letting the # define who I am as a person!) and be thankful for being healthy and taking care of myself every day!

*~*~*~*~*~*~*~*~*~*~*~*~*~*~*~*~*~

"A human being is only interesting if he's in contact with himself. I learned you have to trust yourself, be what you are, and do what you ought to do the way you should do it. You have got to discover you, what you do, and trust it."
Barbra Streisand


"What makes a person valuable is not their appearance
but their character and what kind of person they are.
While we all see the value of your physical change,
we also see the person that is already helpful,
positive and embraces life.
These latter traits are what really count and
perfecting the body is just the icing on the cake!"
(Author unknown)

This quote pretty much sums it up what I believe! =)

Another great quote I love:
"Maybe,you'll get everything you wish for. Maybe you'll get more than you could ever imagined. Who knows where life will take you ? The road is long & in the end the journey is the destination..."

~*~*~*~*~*~*~*~*~*~*~*~*~*~*~*~*~*~*~*~





SparkFriends

SparkTeams

My Ticker:
April Minutes: 856

Interact with MOMOF2GREMLINS





Recent Blogs:

Profile


Member Since: 1/31/2007

SparkPoints: 42,671

Fitness Minutes: 78,287

My Goals:
*Getting more toned & stronger

*Lowering my BF% a bit more

*1.000 fitness minutes each month

*Being happy with myself/my body while still trying to improve! ;)

*Finding emotional balance and peace inside










My Program:
Working out mostly at home with various DVDs.

I enjoy a big variety , Kelly Coffey Meyer, barre, Turbo Jam, kickboxing, FIRM, Jillian M., Jackie W., Denise A., yoga & pilates as well as Jessica Smith's youtube videos (love them!) and Leslie Sansone for cardio.

Right now I'm mainly doing TA's workouts, mixed with some yoga here and there.



Personal Information:
*I'm vegan (for ethical reasons) and love cooking and baking vegan food from scratch!

*I love 80's music as well as movies from that time and the 90's.

*I'm a book worm! I read as soon as my workouts and household chores are done! :)

*Other women love jewelry, shoes or bags, I'm 'addicted' to fitness DVDs and vegan cook books! ^_^

*I like Kundalini yoga, meditation and chanting!

*I'm a German national but grew up in many other countries, so I actually feel more 'multi cultural' than 100% German! ;)

*I love Pinterest!

Profile Image