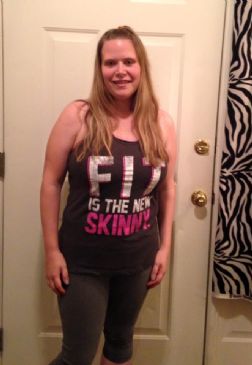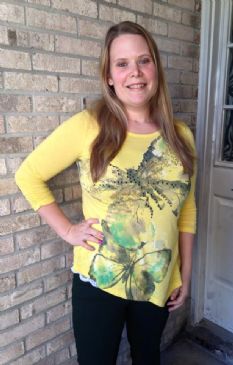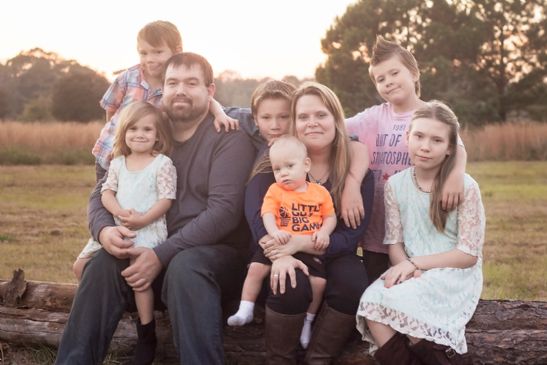 I have 53 pics in my gallery

Awards


Becoming me
I've lost 61 pounds since 9/21/13. I'm still a never ending work in progress. :)

BRING ON 2015! I'm ready for you!
I will focus on reaching new fitness goals :)


"Tomorrow is a brand new day with no mistakes in it!"

Today starts day 1 of no weigh in. SW 169. (after my bd dinner woops) lol.
Keto diet starts today. I CAN DO THIS!
Goal to be in the 150s after my 4 weeks is over but it's ok if I'm not.

...
I've lost 61 pounds since 9/21/13. I'm still a never ending work in progress. :)

BRING ON 2015! I'm ready for you!
I will focus on reaching new fitness goals :)


"Tomorrow is a brand new day with no mistakes in it!"

Today starts day 1 of no weigh in. SW 169. (after my bd dinner woops) lol.
Keto diet starts today. I CAN DO THIS!
Goal to be in the 150s after my 4 weeks is over but it's ok if I'm not.

*********************************
I did this challenge in 2014 and it was when I first started strength training.
Focus on inches.
Monday 10/20
Hips 39 - Waist 36 - Thighs 22 - Arms 13
11/20
Hips 36 - Waist 31 - Thighs 20 - Arms 11

~ I'm Dani, I'm 34 and I've been married for 13 years to my sweet-heart. Together we have 6 children.
My kiddos are girl (12), boy (10), boy (8), boy (6), girl (3) and boy (1)!! (they keep me busy but motivated!).

I'm a WAHM. (I am a photographer and run my own business).

I couldn't think of a better title then "becoming me." I have always felt like a thinner healthier person was beneath all these layers. Slowly I am piling away the layers to find the 'real me' beneath.

I've lost 57 pounds since I started my journey. I haven't always been perfect but I have always continued to take steps to improve my health. I've falling off the wagon a few times but have managed to climb back on.

~ What I've learned a long the way.

I've learned that staying active on SP is very important and to hold myself accountable.
I've learned that nobody can do this for me I have to do this for myself. I'm the reason I'm this way so it's up to me to fix it.
I've learned that weight loss is 80% how we handle what happens to us. And the choices we make when something unexpected happens.
I've learned that if you want to be successful you have to track EVERYTHING!
I've learned that having the right kind of positive attitude and perspective is extremely important.
I've learned that you have to want it more then anything else.
I've learned that you need to remember why you began your journey in the first place.




1787 kcal Daily Calorie Intake
20 g Net Carbs (4%, 80 kcal)
98 g Protein (22%, 392 kcal)
146 g Fat (74%, 1315 kcal)





Current Status:


SparkFriends

SparkTeams



My Ticker:
September Minutes: 0

Interact with MOMTO6CUTIES





Recent Blogs:

Profile


Member Since: 9/18/2013

SparkPoints: 20,853

Fitness Minutes: 10,633

My Goals:
Track my food
Eat Paleo
Drink at least 10 glasses of water
Work out 5-7 days a week.
Be at or below 200 pounds by thanksgiving 2013.
*reached goal*

2014 Goals
Weigh in the 180s by
May 20th GOAL MET!

Goal back to lowest weight by my BD. April 17th.
5 pounds each month after.
May 31st. GW 161
June 30th GW 156
July family is coming to FL! Rock a bikini!!! GW 140s.


My Program:
To get fit and healthy!!

-- Follow the Paleo Diet --

Week one 9/20-- SW 226
-- EW 215.8
Week Two 9/27 -- SW 215.8
-- EW 214.6
Week Three 10/5 -- SW 214.6
EW 212.6
Week Four 10/12 -- SW 212.6 Ew 210.2
Week Five 10/19 -- 210.2
Ew 207.6
Week Six 10/26 -- 207.6 EW 204.8
Week Seven 11/2 -- SW 204.8 EW 203.6

Start over on 1/12/14
First weigh in on 1/18/14
*198*

Refocus 5/8/14 `196
5/13/14 HELLO 180s.

Goodbye 220s
Goodbye 210s
Goodbye 200s
Goodbye 190s
Goodbye 180s
Goodbye 170s
Hello 160s
Flipping out over the 150s
CRAZY 140s!!!!
OMG 130s

Personal Information:
I'm from North Florida. I'm Mom to 6 beautiful children that I home-school.

One of my biggest goals is to go to Europe. My husband and I plan to go for our 15 Wedding Anniversary. :)
My goal is to be very fit and healthy.

Other Information:
I love to write fiction but I rarely get time.
My favorite movies are period pieces like Pride and Prejudice and North and South.
I'm a Southern Gal and I enjoy my football team the Florida Gators. And I love Nascar :) (GO JEFF GORDON)

Profile Image