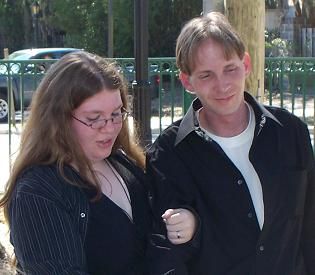 I have 7 pics in my gallery

Awards

*2015* "You miss 100% of the shots you don�t take." - Wayne Gretzky
I am here for Life, Liberty and the pursuit of Unflabbyness!

I am done...

being angry at myself for what I DO NOT HAVE CONTROL OVER!
with people who can't support me being me!
putting myself at the last in line for events!
letting my families bad habits be my own!
taking pictures only from the neck up!
letting my lack of confidence rule me!
making excuses for not losing weight!
with trying to please others!
being a double ...
I am here for Life, Liberty and the pursuit of Unflabbyness!

I am done...

being angry at myself for what I DO NOT HAVE CONTROL OVER!
with people who can't support me being me!
putting myself at the last in line for events!
letting my families bad habits be my own!
taking pictures only from the neck up!
letting my lack of confidence rule me!
making excuses for not losing weight!
with trying to please others!
being a double digit size!
with the dreaded yo-yo!
being the couch potato!
with emotional eating!
feeling my thighs rub!
letting myself down!
faking a happy mood!
feeling depressed!
feeling anxious!
fake smiling!
dieting!

I am a DONE GIRL!

I party like a DONE GIRL
Look like a DONE GIRL
Play like a DONE GIRL
Love like a DONE GIRL
Baby I'm a DONE GIRL
SparkFriends

SparkTeams

My Ticker:
Pounds lost: 31.0

Interact with MOTHER_OF_EDEN






Recent Blogs:

Profile


Member Since: 12/16/2009

SparkPoints: 11,098

Fitness Minutes: 4,885

My Goals:
Overall I want to be physically, emotionally and spiritually fit.

My Program:
My program consists of putting the junk food where junk goes... IN THE TRASH!

I drink water every day and only get fruit juice from the actual raw fruit itself.

I stay within a strict 1400-1700 calorie range. Lean proteins and veggies for me!

I don't always stick to it, I'm human and have slip ups but that's ok! My body has learned to naturally not want to binge.

I exercise 5-6 days a week riding a stationary bike and doing a booty dance (LOL! I know!) what can I say? I like to shake what my mama gave me!

My normal weigh in days is Sunday.

Personal Information:
Amber Perry

I'm a stay at home mom to a beautiful little girl and a new baby boy. I have the best of both worlds.

I am a wife to one of the most awesome men in the whole world!

As for me personally, I enjoy reading books, manga included. I live for horror, action/adventure, Anime, Disney and Pixar. I find myself to be well rounded as I enjoy it all!


Other Information:
My personal achievements weight-wise:

Start Weight: 285

Goal - Date

275 - 4/27/13 (274!)
265 - 1/18/14 (262!)
255 - 1/27/14 (254!)
245 -
235 -
225 -
215 -
205 -
*200 - *

DONE Girl page of the Month - May 2013!

WOOHOOOO!!!

Profile Image