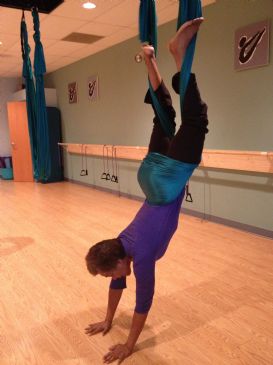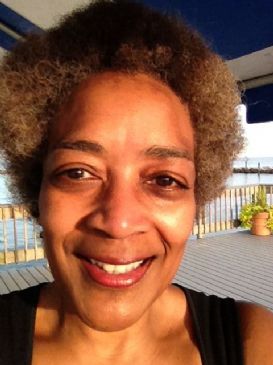 I have 41 pics in my gallery

Awards

Tales from my bootcamp called life
This is a test... Thanks to SparkPeople for their assistance.

My Fitbit disappeared. Either I replace it, or I don't. So, I guess I'll spend money to replace it.

Still adjusting to overall health issues regarding hormones. Still recommending that women check Northwestern University's Women's Health Research Institute website. More attention to the most basic women's health issues than many other parts of our society! Whatever happens, as women, we are going to handle ...
This is a test... Thanks to SparkPeople for their assistance.

My Fitbit disappeared. Either I replace it, or I don't. So, I guess I'll spend money to replace it.

Still adjusting to overall health issues regarding hormones. Still recommending that women check Northwestern University's Women's Health Research Institute website. More attention to the most basic women's health issues than many other parts of our society! Whatever happens, as women, we are going to handle this!!

So many of us are dealing with serious challenges. Financial, health, family, career. I'm always ready to help share the message that taking care of our fitness helps.

Hoping for the best for us all, as we come into the last months of 2014. Hang in, and do take good care of you. And I'll try to do the same. : )


Current Status:


SparkFriends

SparkTeams



My Ticker:
December Minutes: 0


Recent Blogs:

Profile


Member Since: 4/26/2007

SparkPoints: 69,912

Fitness Minutes: 57,621

My Goals:
A new fitness shero: 99 year old sprinter, Ms. IDA KEELING. And Guinness Champ bodybuilder ERNESTINE SHEPHERD of Baltimore, MD, USA.

Fitness goals & plan: Deal with the hormone issue.

Keep mixing my fitness. Hang in, do what's needed and what's fun. Increase my stamina and try to drop fat, inches, and weight.

The trusty mini-trampoline, the BOSU, and Supreme Pilates frame. I enjoy working out with both sides of my BOSU; especially the flat - less stable side- up.

Still need to use my voucher for FIVE classes with one of my all-time fave kettlebell coaches.

Focus T25, and Hip Hop Abs. P90X. TapoutXT.

General, functional fitness goal to improve my fitness & sports performance for future sports and daily challenges!

My Program:
Using my Pilates Supreme frame.

My Yoga Online, and class with Faith Hunter at Embrace DC.

Try a couple of new gyms, one for circuit, one for spin. Go with Wanda to riding stable.

Cardio and strength, 30-90 min/ a day, 5-6 days a week. More workouts or fun activities on Sats-Suns.

Summary: Trampoline, BOSU, rebound boots and kettlebell. Bodyweight, dumbbells, resistance bands, Supreme Pilates, Mailbu Pilates.

Personal Information:
I'm a family person who adores fitness and recreational sports. I love sharing this with others.

I'm competitive, first with myself. Going for my personal best is how I play.

Love riding horses, and my husband and I have enjoyed riding together.

My broader fitness Iife includes walking, rollerblading, riding horses and practicing polo, windsurfing, volleyball, skiing, swimming, sailing, and running.

Winter: Ice skating, downhill skiing. Would like to snowshoe and ski cross-country. Winter walks instead of running.


Other Information:
MEMBER, NSCA- National Strength & Conditioning Association. Join here:
http://www.nsca-lift.org

"Just like fun, fitness is a lifetime thing" - MsBootcamp

Profile Image