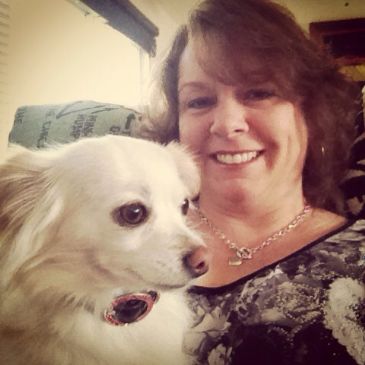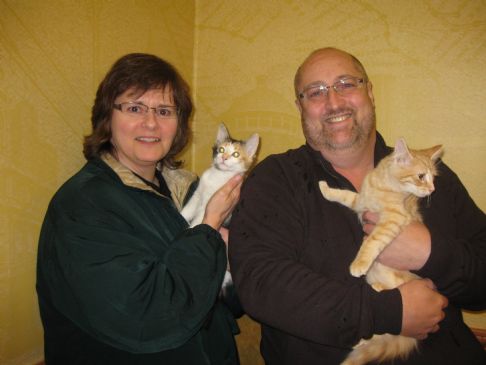 I have 17 pics in my gallery

Awards

Eating the Low Glycemic way!
Eating the Low Glycemic is what is working for me. I don't have that strong feeling of deprivation that I usually feel when tracking my calories. Making better choices by giving up the idaho potatoes, mashed potatoes, chips, baked goods, etc. Picking foods from the low or med GI index definitely has a physiological thing going on by keeping my blood glucose levels steady. I'm losing very very slowly, but I feel so good I don't care how slow.

Tracking my weight loss:
...
Eating the Low Glycemic is what is working for me. I don't have that strong feeling of deprivation that I usually feel when tracking my calories. Making better choices by giving up the idaho potatoes, mashed potatoes, chips, baked goods, etc. Picking foods from the low or med GI index definitely has a physiological thing going on by keeping my blood glucose levels steady. I'm losing very very slowly, but I feel so good I don't care how slow.

Tracking my weight loss:
Starting weight 195.6
Goal weight 140-150
Short term goals 10% at a time:
1st goal lose 19.5lbs (175)
2nd goal lose 17.5lbs (158)
3rd goal lose 15.8lbs (142)

Hips: to date lost 1.5 inches
Waist: to date lost 1.5 inches

12/07/12 195.6 (starting)
12/14/12 192.2 (down 3.4)
12/21/12 190.2 (down 2.0)
12/28/12 187.8 (down 2.4)
01/11/13 186.6 (down 1.2)
01/18/13 184.0 (down 2.6)
01/25/13 182.2 (down 1.8)
02/01/13 182.6 (up .4 ozs)
02/08/13 182.0 (down .6 ozs)
02/15/13 180.8 (down 1.2)
02/22/13 179.8 (down 1.0)
03/01/13 181.4 (up 1.6) Ate way too many calories
03/08/13 180.8 (down .6ozs)
03/15/13 179.9 (done 1.0)
03/22/13 180.4 (going wrong direction)
03/29/13 180.6 (need to get serious here)
04/05/13 179.6 (seriousness is on!)
04/12/13 178.2 (down 1.4)
05/03/13 178.6 (up .4oz)
05/10/13 178.4 (done .2oz) night time eating stopping my success



Current Status:


SparkFriends

SparkTeams



My Ticker:
May Minutes: 1,131

Interact with NEVERGIVEUP57







Recent Blogs:

Profile


Member Since: 9/28/2011

SparkPoints: 12,862

Fitness Minutes: 7,872

My Goals:
My current weight is 195, would like to be at 145.150

Main goal is to get control of my eating and back on track.

*Eat Low GI most of the time
*Workout 5 days a week
*Incorporate more healthy fats and proteins at each meal

My Program:
Exercise 5 days a week
Watch the GI
Drink my water
Try a new recipe a week

Progress to date:
12/07/12-195.6
12/14/12-192.2
12/21/12-190.2
12/28/12-187.8
01/11/13-186.6
01/18/13-184.0
01/25/13-182.2
02/01/13-182.6
02/08/13-182.0
02/15/13-180.8
02/22/13-179.8
03/01/13-181.4
03/08/13-180.8
03/15/13-179.8
03/22/13-180.4
03/29/13-180.6
04/05/13-179.6
04/12/13-178.2
05/03/13-178.6
05/10/13-178.4



Personal Information:
From Buffalo, New York. Love to fish and have 2 birds and 2 cats

Profile Image