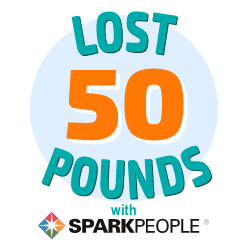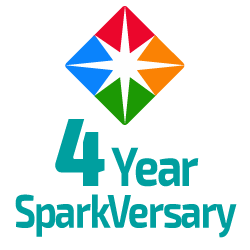 I have 23 pics in my gallery

Awards

New Me in Progress (formerly RTBTMAY)
UPDATE (December 2012):

My family & friends have suggested that I end my journey at my current weight. They say I look fine and don't want to become too skinny for my large frame. However, when I began this journey, I stated that it didn't matter if it took me 10 years to reach my goal but I refused to continue being unhappy with my weight.

Nearly 5 years later, I'm still here in Sparkland! I have not yet reached my goal weight but I have also not lost my desire or ...
UPDATE (December 2012):

My family & friends have suggested that I end my journey at my current weight. They say I look fine and don't want to become too skinny for my large frame. However, when I began this journey, I stated that it didn't matter if it took me 10 years to reach my goal but I refused to continue being unhappy with my weight.

Nearly 5 years later, I'm still here in Sparkland! I have not yet reached my goal weight but I have also not lost my desire or motivation to continue on this journey to a healthier lifestyle!
I'm hoping that 2013 is the year to finally reach that goal. However, I don't ever intend to stop pursuing a healthier lifestyle.
~~~~~~~~~~~~~~~~~~~~~~~~~~~~~~~~~~~~~~~~

UPDATE (December 2010):

My family & friends have suggested that I end my journey at my current weight. They say I look fine and don't want to become too skinny for my large frame. However, when I began this journey, I stated that it didn't matter if it took me 10 years to reach my goal but I refused to continue being unhappy with my weight.

Over 3 years later, I'm still here in Sparkland! I have not yet reached my goal weight but I have also not given up or lost my motivation to continue on this journey to a healthier lifestyle!
~~~~~~~~~~~~~~~~~~~~~~~~~~~~~~~~~~~~~~~~

UPDATE (January 2010):

These are my goals that were sealed in a "time capsule" during my meeting with my local Spark team mates. We met the day after new year's for our monthly walk.

2010 GOALS

1. Lose 35 pounds (50 lbs. to reach healthy BMI)

2. Walk a half marathon (13.1 miles in less than 4 hours)

3. Be able to run at least 1 mile

4. Start Volunteer work

5. Learn to ride my new toy
~~~~~~~~~~~~~~~~~~~~~~~~~~~~~~~~~~~~~~~~


UPDATE (September 2009):

Since I haven't updated my SparkPage since joining SP, I thought this would be a great addition to my page. This is a portion of a SparkMail that I shared with a team mate recently.

So I just returned from a road trip to the SparkPeople convention with a few of my Spark team mates from my local team. On the return trip, we were discussing various convention topics that we found to be interesting. As a result, we decided to set new goals.

Here is a partial list of the items that I have added as a result of being SPARKED at the convention in Cincinnati.

1. Be in onederland by New Year's Day 2010 (or lose 25.2 pounds)

2. Walk a half marathon (13.1 miles in less than 4 hours)

3. Incooperate new food items/recipes in my meal plans (at least 2 times each month)

4. Begin the Couch to 5K Spark Program to start running

5. Run a half marathon with my local team mates (October 2010)
~~~~~~~~~~~~~~~~~~~~~~~~~~~~~~~~~~~~~~~~

ORIGINAL INTRO (March 2008):
My doctor told me about this site so I'm new at this. I'm looking to get some motivation to finally lose the weight that I've wanted to lose for several years.
~~~~~~~~~~~~~~~~~~~~~~~~~~~~~~~~~~~~~~~~
SparkFriends

SparkTeams



My Ticker:
May Minutes: 0


Recent Blogs:

Profile


Member Since: 3/26/2008

SparkPoints: 140,568

Fitness Minutes: 66,877

Profile Image