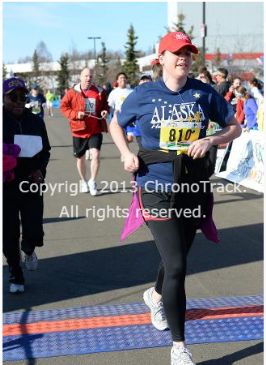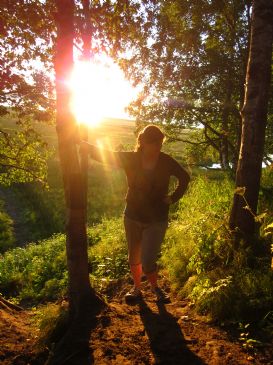 I have 7 pics in my gallery

Awards

The time has come!
My name is Nikki. I am 27 and just joining Sparkpeople again! Last time I was on the site I made myself feel guilty far too many times. Here I am fresh start to losing the weight! I live in Anchorage, AK and I am excited for all the new hiking/camping activities!

Songs that get me movin' (I'll add as I find and can think of more!):
-Blurred Lines by Robin Thicke
-Numba 1 (Tide is High) by Kardinal Offshall Feat. Keri Hilson
-Hello by Martin Solveig & Dragonette ...
My name is Nikki. I am 27 and just joining Sparkpeople again! Last time I was on the site I made myself feel guilty far too many times. Here I am fresh start to losing the weight! I live in Anchorage, AK and I am excited for all the new hiking/camping activities!

Songs that get me movin' (I'll add as I find and can think of more!):
-Blurred Lines by Robin Thicke
-Numba 1 (Tide is High) by Kardinal Offshall Feat. Keri Hilson
-Hello by Martin Solveig & Dragonette
-Dat Sexy Body by Sasha
-Brand New Day by Tim Myers Feat. Lindsey Ray
-Run the World (Girls) by Beyonce (I just love Beyonce)
-Love Today by MIKA
-All the Above by Maino Feat. T-Pain
-Tonight Tonight by Hot Chelle Rae
-Beauty in the World by Macy Gray
-Hold You (Hold Yuh) by Gyptian
-Girl I'm Tryin' by J Brazil
-Fascination by La Roux
-Wonderful Night by Fatboy Slim
-Show Me the Money by Petey Pablo
-Out here Grindin' by DJ khaled (feat. Akon, Rick Ross, Young Jeezy, Lil Bossie, Piles, Ace Hood, Trick Daddy)
-Break it Off by Rihanna & Sean Paul
-Me Love by Sean Kingston
-Ain't it Fun by Paramore
-Club Can't Handle Me by Flo Rida feat. David Guetta
-Check it Out by Will.I.am & Nicki Minaj
SparkFriends

SparkTeams

My Ticker:
July Minutes: 0


Recent Blogs:

Profile


Member Since: 5/8/2013

SparkPoints: 4,984

Fitness Minutes: 15,155

My Program:
2/17/2014: I just started training for the Alaska Heart Run which is a 5k on April 26th! I am doing the rookie 8 week 5k training plan through Spark people! My training will be interspersed with 2 zumba days and 1 volleyball day a week. After the 5K I will start to train for an 8K for the Mud Factor run on June 8th. Also in May my friends want to be the runner on their triathlon team. I have committed my self to running!!

I told 4 people about this journey, and I hope they keep me accountable!

Personal Information:
My name is Nikki, I am 26 and moved to Anchorage, AK May 2012 for a job as a GIS programmer/analyst (working with data, geography and mapping). I am about 5'10'', so I am aiming for 170! I mostly grew up in Dallas, Texas. I graduated from Texas Tech University (Go Red Raiders!) in Aug. '09 with a Geography degree and a GIS minor. After I graduated I was at an internship for two years in New Hampshire and when that ended I lived in NW Washington for 6 months! I was originally born in Calgary, and all my relatives live in British Columbia, Alberta and Saskatchewan! My dad lives in Texas and my mom and sister live in Washington state! Let me know if you would like an accountability partner!

Other Information:
I do have a fitbit and it is a big motivator to me! Add me if you'd like!

http://www.fitbit.com/user/264B4G

Profile Image