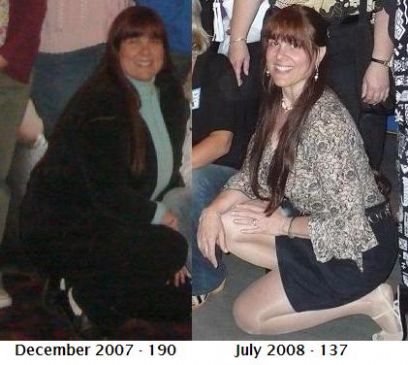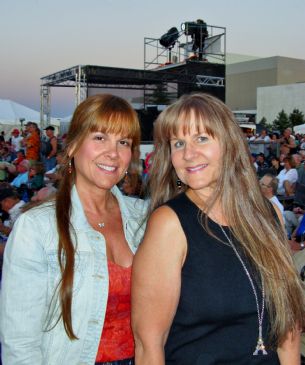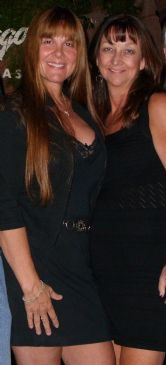 I have 53 pics in my gallery

Awards


Donna''s Destiny
MAKE EVERY DAY COUNT!
MAKE EVERY MEAL COUNT!
MAKE EVERY BITE COUNT!

I started my journey with Sparkpeople in January 2008. I was tired of being fat,,,tired of feeling bad about my appearance,,,tired of being out of control with my eating.
This website has helped so much, as well as all my friends.


Read these for daily inspiration:

Every morning we wake up to a new opportunity to
change the way we live.

Every ...
MAKE EVERY DAY COUNT!
MAKE EVERY MEAL COUNT!
MAKE EVERY BITE COUNT!

I started my journey with Sparkpeople in January 2008. I was tired of being fat,,,tired of feeling bad about my appearance,,,tired of being out of control with my eating.
This website has helped so much, as well as all my friends.


Read these for daily inspiration:

Every morning we wake up to a new opportunity to
change the way we live.

Every meal is an opportunity to make healthy
choices and feel good about what we eat.

Every day we have the opportunity to prove to
ourselves that we are worth the effort, and love
ourselves enough to achieve our goals.

Every night, when we go to bed, we will have the
satisfaction of knowing that our lives are on the
right path, and it will all be worth it when we
are slim and healthy.

Never give up. Never lose sight of your goals. We are all worth it!

If you visualize your goals, and write them down, they become more real, and week by week, as you reach those goals, it will motivate you to do it again and again. Never give up. Focus on the goal and it will work.

1/1/2008: 190 start weight
1/18/2008 : 180.5 - been there, done that
start of 2 pound a week goal plan.
1/25/2008 : goal 178 - 178.5 actual,,pretty close
2/1/2008 : goal 176 - actual 176... Nailed it!
2/8/2008 : goal 174 - actual 174....BAM!!!
2/15/2008 : goal 172 - actual 171...surpassed goal!!
2/22/2008 : goal 170 - actual 169,,,,in the 160''s! It''s working!
2/29/2008 : goal 168 - actual 167.5 ,,,total loss for Feb, - 8.5 lbs

3/7/2008 : goal 166 - actual 166 ...made it! Almost halfway there.
3/14/2008 : goal 164 - actual 164.5 on 3/15
3/21/2008 : goal 162 - actual 162.5 on 3/22
3/28/2008 : goal 160 - actual 159.5 WOO HOO!!!

4/4/2008 : goal 158 - actual 156.5,,,Goal surpassed!
4/11/2008 : goal 156 - actual 155.5 I''ll take it !
4/18/2008 : goal 154 - actual 155.5,,,,didnt make it,, : (
4/25/2008 : goal 152 - actual 152.5...not quite, but I''ll take it!!

5/2/2008 : goal 150 - actual 150.5,,,on Sunday May 4,,, close enough!!
Start of 1 pound a week plan:
5/9/2008 : goal 149 - actual 149.5 (close! And in the 140�s!!!!!)
5/16/2008 : goal 148 - actual 148 (I can''t believe it!! I am nailing this schedule!)
5/23/2008 : goal 147 - actual 146.5 YAY!!!
5/30/2008 : goal 146 - actual 145,,,OH Yeah!!!! NORMAL BMI !!!

6/6/2008 : goal 145 - actual 143.5...losing 1.5 per week!
6/13/2008 : goal 144 - actual 142, down 1.5 again!!!
6/20/2008 : goal 143 - actual 140, TOTAL 50 POUNDS GONE
6/27/2008 : goal 142 - actual 138.5, down 1.5 lbs and in the 130''s!!!

7/4/2008 : goal 141 - actual 138.....lost half a pound, but it''s a loss!
7/11/2008 : goal 140 - actual 137.5...down another half pound,, slow but steady
7/18/2008 : goal 139 - on vacation,,,didn''t weigh.
7/25/2008 : goal 138 - actual 137.5 NO GAIN!! I''m happy!!!

8/1/2008 : goal 137 - actual 136,,still on track!!
8/8/2008 : goal 136 - actual 134.5....SWEEEET!!
8/15/2008 : goal 135 - actual 133.5 ..lost a pound even eating burgers and icecream at my company picnic!!
8/22/2008 : goal 134 - actual 134.5 - gained a pound. I can do better!!!
8/29/2008 : goal 133 - actual 134 ,,, Sept will be a better month!!

9/5/2008 : goal 132 - actual 134 - UGH!!! I am officially STUCK!!! Will Try Harder!!!!
9/12/2008 : goal 131 - actual 133, better, but must step it up!!
9/19/2008 : goal 130 - actual 131,,,much better!!
9/26/2008 : goal 129 - actual 130.5

10/3/2008 : goal 128 - actual 133.5, now that is just wrong!! UGH!!
10/10/2008 : goal 127 - actual 131.5, guess I should be happy with a 2 pound loss, but still not happy about being off my schedule...
10/17/2008 : goal 126 - actual 131 , My goal for next week is breaking into the 120''s,,,I will not be denied! I will do whatever it takes!
10/24/2008 : goal 125 - actual 129.9 I did it! I broke in!
Revising goals:10/31/2008 : goal 129 - actual 129.9 maintained
11/7/2008: goal 128 - 134 not good
11/14/2008: goal 127 - 134.5 ugh
11/21/2008: goal 126 - actual 133
Revising goals again
11/28/2008: goal 132 - actual 139.5 Thanksgiving,,,did me in
12/5/2008: goal 131 - actual 138 - struggling,,not in control
Revising goals,,,yes,,again!!!!
12/6/2008 - 136.5
12/12/2008: goal 135 - actual 134
12/19/2008: goal 134- didnt weigh,,,I know it''s bad!!
12/26/2008: goal 133 - actual 141 ... ok Christmas is over, and I am recommited to losing weight.
1/2/2009: goal 139 - actual 141 - considering I ate not so good, I am happy with maintaining - now, onward and downward!!
1/9/2009: goal 139 - actual 139 - I DID IT!! YAY!!!
1/16/2009: goal 137 - actual 137.5
1/23/2009: goal 135 - actual 137 - well, I guess I am happy for any loss,,,,but UGH! I wanted more! I am cutting out bagels,,,,they are my weakness.
1/30/2009: goal 135 - birthday weekend,,,did not weigh. Went to San Fran and indulged in good food. Back on track now, but afraid of the scale,,,,
2/6/2009: goal 133 - actual 138 So, I am still struggling with the occassional binge eating problem, but I am still trying to get back to the mindset that got me this far. I would still like to see the 120''s before summer, and I am going to do it!
2/13/2009 goal 136 - actual 145.5 - now I dont know what the heck is going on. Water retention maybe? I am really freaked out by this number. Up 7 pounds? I dont think I ate THAT much. So, back to basics,,,track every bite, drink more water, and exercise everyday. I am not giving up!!

2/20/2009: goal 140 - actual 140. OK,,that is more like it. I can definitely tell the difference in my clothes from 145 to 140. Not sure what was going on last week,,,I was retaining water,,,or perhaps an entire watermelon,,,,not sure,,,,,
2/27/2009: goal 138 - actual 138
3/6/2009: goal 136 - actual 141 - stop the roller coaster, I wanna get off!
3/13/2009: goal 136 - ACTUAL 137 !!
3/20/2009: goal 135 - actual 137 - maintained,,,that''s ok
3/27/2009: goal 135 - actual 138.5 I expected this...eating at the high side of my range and not working out ....sigh.
4/3/2009 - goal 136 - actual 136.5 making progress.
4/10/2009 - goal 134 - actual 138
4/17/2009 - actual 140
4/24/2009 - actual 139

I am back at it!!
5/22 - 142 - actual 142 so far, so good
5/29 - 140 - actual 139,,,yay
6/5 - 138 - actual 140,,,not good
6/12 - 138 - actual 138,,,better
6/19 - 136 - actual 136 Righteous!!!!!!!
6/26 - 134 - actual 136 (on Sat) No loss, no gain.
7/3 - 134 - actual 135.5 *sigh*
7/10 - 134 - actual 135 *heavy sigh*
7/17 - 133 - actual 133.5 finally a good number!
August 2009 - starting out at 140.5 . Vacation was fun, and yes I gained as expected, but I had a wonderful time. Back on it now!
8/14/2009 - actual 137 (up from one year ago by 3.5 pounds,,,not too bad)
10/3/2009 - actual 136

2010

Hello Sparkpeople! I haven''t been diligent at tracking in months, and guess what! I gained weight! No surprise. OK,,back now, and this is the year I reach goal!

Dec 26, 2009 - 151
Jan 1, 2010 - 147.5
Jan 8 - 145.5
Jan 15 - 144.5
Jan 22 - 141.5
Jan 30 - 141
Feb 6 - 141
Feb 12 - 139
Feb 20 - 138.5
Feb 26 - 137
Mar 5 - 138.5
Mar 12 - 137
Mar 19 - 138.5
Mar 27 - 134
April 3 - 133.5
April 10 - 133
April 17 - 133.5
April 24 - 136
April 30 - 131.5
May 7 - 132
May 14 - 133
May 21 - on vacation
May 28 - 139
June 4 - 137
June 11 - 140
June 18 - 140
June 25 - 138.5

August 13 - 141.5
Aug 20 - 141.5
Aug 27 - 139.5
Sept 18 - 141

I have fallen off the wagon, but as of today, I am BACK! The holidays will not hurt me this year!
2010
Nov 5 - 146.5
Nov 12 - 140

Aiming for 132 by July

Starting weight: July 29, 2011 -
146

Aug 8 - 144.5
Aug 13 - 146
Aug 20 - 143.5
Sept 2 - 142.5
Sept 24 - 141.5
Oct 7 - 139.5
Oct 14 - 139
Oct 21 - 138.5
Oct 28 - 137.5
Dec 2 - 138.5

Starting again!

2012

April 6, 2012 - 144
April 13 - 143 going for a pound a week. I can do it!!

Here is it July 6, 2012 Summer is here, and I have not stuck to plan. Maybe today will be the day I start again.

July 6, 2012 - 145.5

So, after 3 years of being off track, and putting back on 40 pounds, I am recommitting to getting healthy.

Starting weight July 1, 2015 - 174
July 11 - 168.4
Aug 2 - 171.4
Aug 15 - 168.6
Aug 23 - 164.6
SparkFriends

SparkTeams



My Ticker:
current weight: 163.6


Recent Blogs:

Profile


Member Since: 1/4/2008

SparkPoints: 12,434

Fitness Minutes: 6,543

My Goals:
My goal is to be healthy and fit.

May 31, 2012 - 145.5
July 6, 2012 - 145.5
Aug 23, 2015 - 164.6

Going back to what works. Tracking everyday.



My Program:
counting calories. 1200 per day

exercise at least 10 minutes everyday


Drink more water!

Personal Information:
My name is Donna. I live in a small town in Nevada. I am married to a wonderful guy and we have 2 children. I am 55 yrs old this year.

Please feel free to check out my gallery pictures :)

Other Information:
I want to feel good about myself, and being heavy makes me feel unattractive and lazy. I want my husband to feel proud to have a beautiful wife, inside and out. I want to be around to play with future grandchildren, and keep up with them. I want to be healthy,,,,and yes, sexy!!

Profile Image