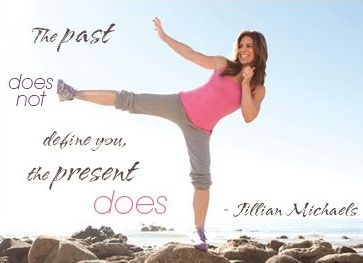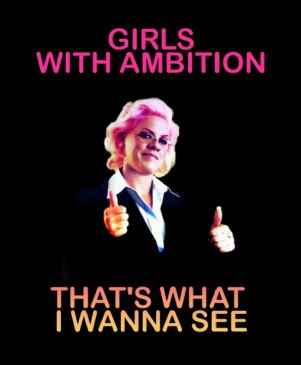 I have 32 pics in my gallery

Awards

Gorgeous isn't in how others see you, it's in how you feel...
Hi! :)

Thanks for coming by my page - I hope you see something that helps inspire you on your journey.

A little bit about me: I am an extremely enthusiastic, feminist 24 year old film editor, PR professional, and American Sign Language tutor. I love all forms of improvisation (in the theater, in the kitchen, you name it...). I'm also a music fanatic, and love the sound of strong female vocals with a message to share.
My dream job would be co-creating music ...
Hi! :)

Thanks for coming by my page - I hope you see something that helps inspire you on your journey.

A little bit about me: I am an extremely enthusiastic, feminist 24 year old film editor, PR professional, and American Sign Language tutor. I love all forms of improvisation (in the theater, in the kitchen, you name it...). I'm also a music fanatic, and love the sound of strong female vocals with a message to share.
My dream job would be co-creating music videos with artists like Kelly Clarkson and P!nk.

Favorite quotes:

"Give thanks for what you are now, and keep fighting for what you want to be tomorrow"

"Three weeks ago, if you were to ask me to fight a giant robot, I would have said "no can do". But I did it! Me! I'm still buzzing! Did you see how strong I was? There probably isn't a jar in this world I can't open!" - Ginormica in Monsters vs Aliens

"Nerds like us are allowed to be un-ironically enthusiastic about stuff. Nerds are allowed to love stuff, like jump-up-and-down-in-your-chair-can't-contr
ol-yourself LOVE it. When people call you a nerd, mostly what they're saying is "You like stuff". Which is not an insult at all. Like, "You are too enthusiastic about the miracle of human consciousness""- John Green

"The secret to happiness and success is just being actually yourself, in the most vivid possible way you can" - Meryl Streep
SparkFriends



SparkTeams



My Ticker:
Body Fat %: 24.1

Interact with OPTIMISSPRIME







Recent Blogs:

Profile


Member Since: 12/23/2007

My Goals:
Be Happy

My Program:
- Track calories (approx. 1500/day)

- Work out 3-5x/week

- Choose truly nurturing and fun activities over mindless eating

Personal Information:
Height: 5'6

Favorite books:

- "The Glass Castle", by Jeanette Walls

- "My Stroke of Insight", by Jill Bolte Taylor

- "Believe It, Be It", by Ali Vincent

- All books by Jen Lancaster. She's hilarious and deep and honest.

- All Calvin and Hobbes collections. Bill Watterson is a genius.

Favorite films:

Tangled

GalaxyQuest

Legally Blonde

Josie and the Pussycats

Shrek

Sugar & Spice

But I'm A Cheerleader

Role Models: Gloria Steinem, Meryl Streep, P!nk, Jillian Michaels, Kelly Clarkson, Jen Lancaster, Mindy Kaling, Sally McGraw, India.Arie, and other passionate women who make the life they want for themselves...

Other Information:
Tumblr: http://strongstylishsatisfied.tumblr.com/

Pinterest: http://pinterest.com/optimisprime/

Profile Image