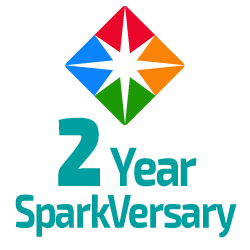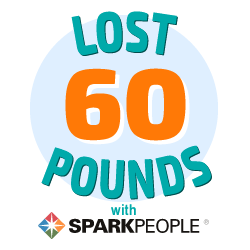 I have 25 pics in my gallery

Awards


Doing the Impossible - Of Course!
When the Hare races the Tortoise - the Tortoise Always Wins!


Seven years ago I hit my maximum weight, almost 234 pounds. I joined an extremely healthy weight loss program and got down to the 160's. I dropped out the next summer. In October my dad died. I ate to console myself and soon I topped 200 again. Then I joined another excellent program. I lost weight and got down to about 170. I had an obvious mental block about that 170 mark - that is still the point where my whole ...
When the Hare races the Tortoise - the Tortoise Always Wins!


Seven years ago I hit my maximum weight, almost 234 pounds. I joined an extremely healthy weight loss program and got down to the 160's. I dropped out the next summer. In October my dad died. I ate to console myself and soon I topped 200 again. Then I joined another excellent program. I lost weight and got down to about 170. I had an obvious mental block about that 170 mark - that is still the point where my whole body balks. Then I dropped that program. That was the year before last. By the end of the year before last, I weighed almost 232 pounds.

When the scale read over 230 that second time, I had the same response as the first time. I panicked and stopped eating so much. All I did right away was stop buying food at most of the convenience stores I drove by. I had already lost 5 pounds when I signed up at Spark. I have felt sort of stuck around 170, but I have hung in here. Instead of drinking extra water, waiting overnight and getting down to close to 170, just above or below, I weigh 170 before I strip down. I do not want to give up and then have to lose this same weight again. Besides, it feels good to be more active and to have a reputation as being someone who exercises regularly.

Late in 2008, I went through Financial Peace University - yes, that's the name of the course. In December I joined their web forum. I was considering returning to my first earlier weight loss program, but doing it online. I was hesitant about the expense, knowing I had big changes approaching my life. The first week of January, I found a thread plugging SparkPeople as a lower cost alternative to other weight loss programs. Eureka, but...

My first thought was, will this work if it is free? If I am not putting out money, will I have enough real ownership of the program to make it work? I have discovered that the ownership is in using the Spark tools and especially in the community. I am not paying someone else to make this program work for me; I make it work for me. I do not make it work alone, though. I make it work with lots of help from God and all of my fellow Sparkers.


"Suffering is the tuition one pays for a character degree."
- Richard M. Rayner, M.D., SparkPeople member


"If you can't fly then run. If you can't run then walk. If you can't walk then crawl. But whatever you do, KEEP MOVING."
- Martin Luther King, Jr. (emphasis added by moi!)


Don't even think of eating ice cream while sitting here!
- Bob Harper on Biggest Loser


'The man who won't go through to the finish has finished at the start.'

'A coward can't conquer anything, because he can't conquer himself.'
- Herbert Kaufman


'Do you not know that your body is a temple of the Holy Spirit within you... and that you are not your own?'
- 1 Cor. 6.19 NRSV


"Do not eat the bread of the stingy."
- Prov. 23.7 NRSV
SparkFriends

SparkTeams

My Ticker:
current weight: 184.0


Recent Blogs:

Profile


Member Since: 1/5/2009

SparkPoints: 43,338

Fitness Minutes: 46,328

My Goals:
I will reach my goal weight, regardless of peer & donut pressure.

I will walk or hike 10 miles at once & I will not collapse when I am done.

I will run a 5K in 2010 - DONE!

I will give my heart less work to do & take minimal blood pressure meds.

My Program:
Track, track, track!

1. Exercise & be active at least 10 minutes every day, even if it's not an official workout & I run errands, shop or trek back & forth to my car & the laundry room.

2. Walk at least 1 mile every day, even on a totally off-plan, hectic, crazy sedentary day.

2. Strength training 10 minutes 3x every week.

3. Cardio 30 minutes 6x every week.

4. Stretch at least 5 minutes every day, even on those pathetically sedentary days.

Eat those freggies!

5. Get at least my 5 servings every day.

Supporting other Sparkers helps me keep going. I know how much others' support means to me!

Keep bail money handy & keep Streaking!

Personal Information:
I am 5'2" and this weight is too much for my shoulders, my back, neck, ankles, heart -- & my self-image.

I am a healthcare provider, a healthcare information management professional & a life & health insurance professional. I am done being the fat hypocrite!

Other Information:
Latest Favorite Books:
The Spark & The Bible

Favorite Radio Shows: Dave Ramsey, Glenn Beck, Coast to Coast AM

Favorite TV Shows: Jeopardy & It is Written

Profile Image