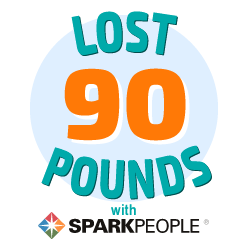 I have 36 pics in my gallery

Awards


Pinky's Goal's/Rewards/Results
Large Goals=Rewards:
Reach 337=New Dress/skirt and shirt--COMPLETED!!
Reach 299=Hubby Special Treatment-COMPLETED!!--Trip to the Falls
Reach 100 lbs Lost=Special Date With Hubby--
Reach 250 (First Big Goal)=New Clothes!!! Trip to the Amusement Park with kids to ride the roller coaster!!
Reach 220=Get a bike to ride with my daughter
Reach 199=Trip to Water Park to ride the Hydra-Tubes with the kids!
Reach 150 (Goal Weight)=Belly Ring, New Wardrobe, High ...
Large Goals=Rewards:
Reach 337=New Dress/skirt and shirt--COMPLETED!!
Reach 299=Hubby Special Treatment-COMPLETED!!--Trip to the Falls
Reach 100 lbs Lost=Special Date With Hubby--
Reach 250 (First Big Goal)=New Clothes!!! Trip to the Amusement Park with kids to ride the roller coaster!!
Reach 220=Get a bike to ride with my daughter
Reach 199=Trip to Water Park to ride the Hydra-Tubes with the kids!
Reach 150 (Goal Weight)=Belly Ring, New Wardrobe, High Heels, Tattoo to commemorate, New bathing suit
----------------------------------------
Smaller Misc Goals=Rewards
Lifestyle Change #3=Dermals for the last 6 weeks--COMPLETED!!
Weekend Challenge Mini Goals/Rewards:
Goal: To do the stair challenge every day this weekend for the challenge--COMPLETED
Reward: Get a new shirt or jeans from the thrift store--COMPLETED
Goal: To stay in range for the rest of the week, till Friday (already did my splurge for the week)--NOT COMPLETED
Reward: Buy some Jamberry Nails--NOT COMPLETED
Goal: Do my Plank Challenge every day this weekend--COMPLETED!!
Reward: Go to the library book store--COMPLETED
----------------------------------------
BLC 24:

My Goals:
1. To lose 20 Lbs putting me at 270
2. To start getting exercise in, no matter how small
3. To better organize my house

Starting Weight: 290.8

My BLC COURSE:

So am re-beginning my goals again for these last 4 weeks...

1. Get at least 3 glasses of water in
2. Post at least 3 times on threads
3. no sweets 3 days out of 7
4. Do cleaning day on Saturday
----------------------------------------
-----------------

This week:

Am redoing last weeks stuff...again...

For my first Cruise Goal I need to first work myself back on track so the goals for that are:
1. For the next week, breakfast, Lunch and Dinner needs to be within range
2. Get at least 8 glasses of water in

For my second Cruise Goal I need to get some kind of exercise in so the goal for that is:
1. To choose 1 day to do a 3-4 min get up and move type exercise

For my 3rd Cruise Goal I need to try and organize my house so the goal for that is:
1. Pick an area, no matter how small, and organize it. (like desk, hutch, etc.)
----------------------------------------
BLC23 Superpowers:
The Dynamo Fly
Your Superpower is Genetic engineering,Your Weakness is Bacteria,Your Weapon is Your Ether Lance,Your Mode of Transportation is Rainbow

BLC24 Superpowers:
The Colossal Lion
Your Superpower is Demonic
Your Weakness is Anger
Your Weapon is Your Golden Lasso
Your Mode of Transportation is Segway
SparkFriends

SparkTeams



My Ticker:
current weight: 351.8


Recent Blogs:

Profile


Member Since: 7/21/2008

SparkPoints: 16,428

Fitness Minutes: 3,745

My Goals:
My first big goal is 240 the weight I was when I got married.

My ultimate goal is to get to about 150...I can't remember ever being that weight! I have no idea what I might look like...

My Program:
The Belly Fat Cure
by Jorge Cruise

You can check out the book at the library or get it on Amazon...

On Amazon:
http://www.amazon.com/The-Belly-Fat-Cu
re-Discover/dp/1401927181/ref=tmm_othe
r_meta_binding_title_0?ie=UTF8&qid=137
4957570&sr=8-1

Personal Information:
My Motivations:
~My kids
~My Hubby
~Want more Energy
~Want to ride the amusement rides with my kids.

I am a Stay at Home, Homeschooling mom of 3 kids and 3 dogs. I have an awesome hubby who I will have been married to for 18 years this Sept.

I have been a Christian for 25+ years.

For more about me see my blogs:
A little about me 1:
http://www.sparkpeople.com/mypage_publ
ic_journal_individual.asp?blog_id=5429
656

A little about me 2:
http://www.sparkpeople.com/mypage_publ
ic_journal_individual.asp?blog_id=5429
840

A little about me 3
http://www.sparkpeople.com/mypage_publ
ic_journal_individual.asp?blog_id=5432
038

Other Information:
Phillipians 4:13--I can do all things through Him who streanthens me.

1 Corinthians 10:13--...He will not let you be tempted beyond your ability, but with the temptation he will also provide the way of escape, that you may be able to endure it.

Profile Image