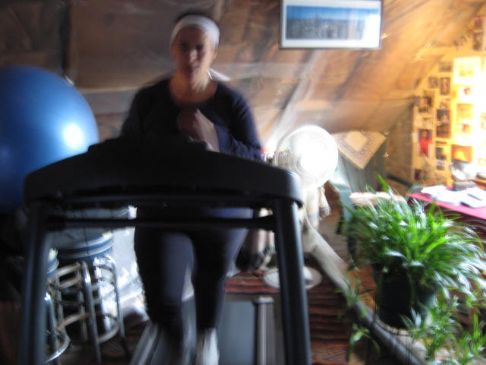 I have 87 pics in my gallery

Awards

This Way to Goal
Aim for consistent activity...
MOVE
Do more of what makes you happy

body parts - ankles feet hips...MOTION
mind and spirit

Move More, Eat Less
"the scale is a ouiji board"

Keep It Simple (KISS)

245-175 done SPARKED DONE!

NEW GOAL WT
175-135
New Start June 2015
Now's the time
ODAAT

Track Track Track!
Make sensible choices
WW wednesdays
Spark ...
Aim for consistent activity...
MOVE
Do more of what makes you happy

body parts - ankles feet hips...MOTION
mind and spirit

Move More, Eat Less
"the scale is a ouiji board"

Keep It Simple (KISS)

245-175 done SPARKED DONE!

NEW GOAL WT
175-135
New Start June 2015
Now's the time
ODAAT

Track Track Track!
Make sensible choices
WW wednesdays
Spark daily
Close the Kitchen early
h.a.l.t the after dinner snacking and no cocktail hour without crudités
Water. Track. Move. ODAAT
245-175 DONE
1775bs to 135lbs . Onward & Downward

Shoot for 4lbs per month. and get there when we get there.
You know it works. Cuz we lost a lot of weight this way.
Starting Here.
Starting Now.

Fitness Goal: Exercise Inside or Out -- 4x wk 40minutes
Hydrate: Drink 1 Liter Bottle Water plus table waters
Weight: Let's get into the 50's!!!
Connect







OLD PAGES -- saving for reflections

Hi there. Me and You. I've been on and off Spark for two years after a very successful SPARKtastic 2010=2012 where I lost 80lbs! Yes. I did that! With the companionship, goals and support of this community. Since then I've been waffling.

Name: Paula Jean
STARTING WT 235 then 223 (Spark Start, July 2010)
Benchmark WT 177.6 **11/1/11
GOAL #1 WT 175 11/8/11 "overweight" not "obese"
GOAL #1.5 150-160 Maintained 2012-2013 then gained +8!
slowly +15-20
RESTARTING WT 175 3/15

ONWARD & DOWNWARD

I WANT TO FEEL GOOD LIKE I DID BEFORE... When tracking and eating "clean" felt entirely second nature even the "work" of it was fun and centered and just how I did things.

So Please Join ME. Let's hang out together AND LIGHT THE FIRE!!

STARTING WT 176#
GOAL WT 135#

Track Daily. Move Daily track movement too somehow.
Write menus and shopping lists if it helps.
DRINK WATER!

You know how it works. It works when you work it.


Fully Commit
Gather stones Move stones
Seriously P. Now

TRACK, WATER, MOVE, Eat Sustainably
Fresh Vegetables & Fruits

*"The scale is a ouiji board, a dishonest fortune teller. There are no answers on the scale" Onward & Downward is all I need to know.*

Shi(F)t Happens! Daily Practice. Honesty and Loyalty to Self. Goal by Goal. Reward to reward.

Let Energy Rise. Stay with transitions pivots remember to remember. Onward and Downward. Faith


OTHER GOALS!! to set!!!

*"The scale is a ouiji board, a dishonest fortune teller. There are no answers on the scale" Onward & Downward is all I need to know.*

I am thrilled and grateful be sharing this path with so many of you remarkable friends here. Thank you!

Weight Loss Progress
235
225 lb Dr Orelind 2010
222 lb Spark Start 7/10
215 lb 8/16/10 done!
212 lb plateau Sept
210 lb 9/28/10
212 lb CA trip gain U.C.
208 lb 10/20/10
206.4 10/28/10
205.4 11/1/10
202.6 11/8.10
204.8 11/15/10
202.6 11/19/10
204.5 11/29/10 uh....okay...
202 - 20! done!
201 12/24/10
200 12/27/10
199.8 1/1/11 ONEderland!
198.2 1/9/11
196.8 1/17/11
199.7 1/25/11 nonononon!
197.8 1/26/11 hmm
197.4 2/8/11 that's all?
197.2 2/16/11 turtle
196 2/22/11
195.6 3/8/11
193.8 3/18/11
191.8 3/22/11
193.6 4/21/11 a month of plateau and coasting
189 5/30/11
184.8 6/23/11
188 7/12/11 ONWARD & DOWNWARD
INTO Spark Year #2 (July 2011-July 2012)
185 done!
184.5 done!
183 done! 8/18/11
177.6 !!! 10/26/11 (these 4-5 #'s were slow in coming off!)
*** New Boots Reward (even if not exactly 175)*****
Coming Soon:
175 (Goal #1 - Reward New Boots! - boots! that zip and everything! DONE!!!!
x
COLITIS DIAGNOSIS & TREATMENT - CHANGE OF PARADIGM!
169-165 Holding here in treatment for UC. New Food Plan in the Works. Whew! Whew! Taking a breath.
++++ Weight Gain After Illness Period



Lost 35 lbs in 2010 -- 23 with Spark! Crossed the ribbon into ONEderland on January 1, 2011 (made this goal so sweet).
Setting new goals for 2011... and looking forward to the journey.
2010-2012 colitis
2012-2013 uprooting house and place anxietymenopause


DIET & SCALE HISTORY(a life-long fibonacci sequence):
childhood obesity and eating disorder family DIET dysfunction
highest wt age 17 299 - Duke Rice Diet
145-160 after Duke and off to College
180-230 gain at College and Maintained for many years yo-yoing
Optifast w Oprah down to 145 then up again
Highest Wt ---Lifetime, 299 lbs (age 18 -lost 150# Duke Rice Diet)
Highest Wt ---This Decade, 238-244 lbs (after my dad died in 2007)

SET-POINTs & YOYO Talisman/Swings:
*145 (for a minute in 1982) after Duke Diet 299-145
*175-210 college gain & after maintain
*165 (for 2 minutes in 1989) after Optifast 210-165
*Maintained 189-198 1990-2000 (oa, nutritionist,personal trainer)
*Wt gain 10-20# 2000 (job loss, bf loss, isolation)
*Maintained 207-226 2000-2010 (yoyo dieting, mostly WW)
*Wt gain 226-242 2006-2007 (caregiver during dad's cancer&death)
*Wt drop 242-235 after dad's death 2007-2008
*Turned 50 and maintain 226-235 in 2009-2010
*Then SPARK'd


Name: Paula Jean
STARTING WT 235 then 223 (Spark Start, July 2010)
CURRENT WT 177.6 **11/1/11
GOAL #1 WT 175 11/8/11 Almost DONE!!! "overweight"
GOAL #1.5 150-160 Maintained 2012-2013 then gained +8!

RESTARTING WT 175 6/14
ONWARD & DOWNWARD


Current Status:


SparkFriends

SparkTeams



My Ticker:
current weight: 166.4


Recent Blogs:

Profile


Member Since: 7/15/2010

SparkPoints: 22,953

Fitness Minutes: 14,851

My Goals:
My main goal for now is to create a positive lifestyle change - both physically and emotionally.

Like my new SPfriend Taziah, I'd like to break it down into 5lb losses so I can celebrate a lot of mini victories along the way to keep me feeling positive and motivated!

10% Goals (Rounded up):

1st 10% (lose 17#) 157.5
170
165
160
157

2nd 10% 143 (lose 15#)
152
147
142

3rd 10% (lose 14#) to 130
*138
*133
128
*SOMEWHERE IN HERE IS GOAL!


Ht 5'4"
Starting Wt: 236 2010
Lowest Wt: 152 2013
Goal Wt2: 135

Lose Weight Sustainably
And LIVE LIFE FULLY
* * * * * * * * * * * * * **
ROUND2 2015
STARTING WT
177 March 1 2015
175 Done!

The Sixties ............
*169 __
*164___
*161___

The Fifties ..............
*159 __
*154___
*151___

The Forties
*148 __
*145 __ WW Lifetime

My Program:
PLANTS
Whole Grains
Non GMO
Reduce sugar
Take supplements
Avoid white food
No soda - quit 5 yrs ago!


I am a person who actually THRIVES ON CONNECTION who, ironically, as an addictive / artistic personality
SPENDS A WHOLE LOT OF TIME ALONE.

So. The path is..
ONward and Downward
TOGETHER
with
NEW PASSIONS

Personal Information:
Hi. Paula is my name.
Turned 56 on 7/26/58
In PeriMenopause
(hot flashesmood swings. metabolism changes) And this life long journey is finding a new PushShove

very verbal. arty.
collaborator.


Other Information:
My name is Paula.
This is not about the history.
This is about NOW.
This is about ME. Moi.

New March perspective on 1-2 years of mtc/with gain.

I WANT TO BE SMALLER
FITTER LIGHTER
in mind and body

arthritic feet need my help!


Profile Image