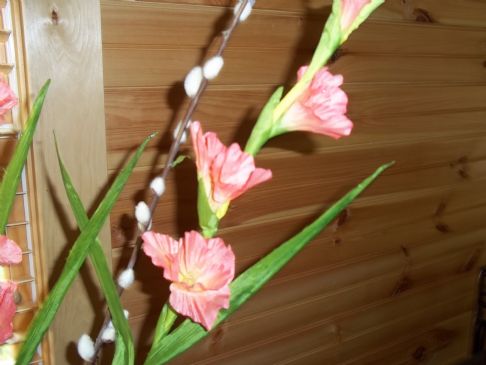 I have 5 pics in my gallery

Awards

A New Challenge Each Month
I plan to refresh my goals section each month.

My long term goal is for the first of
August. I am working towards weighing 145 lbs or less.

I realize using "weight or size" as a goal may not be the best strategy since other factors indicate success. I will be very aware of how my clothes fit and my energy levels. Also, I am setting aside an outfit that is just a snug to tight as a measure, too!

June 1
May 8 At last: down one lb. ...
I plan to refresh my goals section each month.

My long term goal is for the first of
August. I am working towards weighing 145 lbs or less.

I realize using "weight or size" as a goal may not be the best strategy since other factors indicate success. I will be very aware of how my clothes fit and my energy levels. Also, I am setting aside an outfit that is just a snug to tight as a measure, too!

June 1
May 8 At last: down one lb. minus 1 inch on waist!
May 1 My scale is stuck! I am trying so hard! but I must look for the little culprits spoiling my game plan. And they are there!

March 28 164 43/36/43
SparkFriends

SparkTeams




Recent Blogs:

Profile


Member Since: 2/13/2014

My Goals:
Goals for 100 Days:
Yoga 5X weekly.
Crunches & Pushups.
Eat small regular meals.
Limit sweets, bread & pasta.
Drink more water/green tea.
Get to the gym at least 2X weekly.


Profile Image