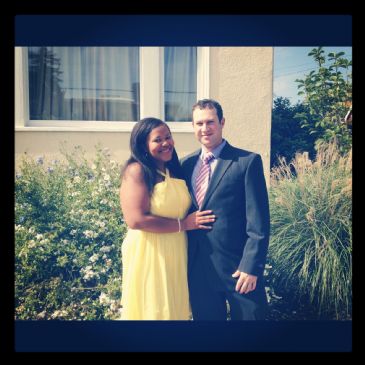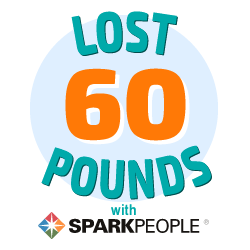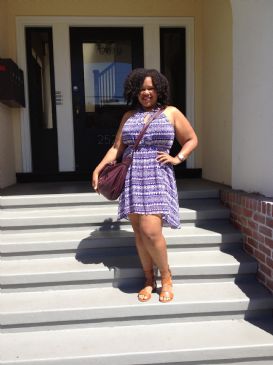 I have 33 pics in my gallery

Awards


Let the Light In
UPDATE: 65 POUNDS DOWN AS OF 5/21/13!

My 2013 Mantra: "Say 'No' to fleeting pleasure; say 'YES' to lasting joy."

My goal for 2013 is to continue to make progress on my goals. My goals encompass more than weight loss but that is a significant part of what I am trying to achieve. My other goals relate to religious practice, financial freedom, travel, and more. I want to stretch and grow into the person I know I can be. I want to achieve true, lasting happiness, and ...
UPDATE: 65 POUNDS DOWN AS OF 5/21/13!

My 2013 Mantra: "Say 'No' to fleeting pleasure; say 'YES' to lasting joy."

My goal for 2013 is to continue to make progress on my goals. My goals encompass more than weight loss but that is a significant part of what I am trying to achieve. My other goals relate to religious practice, financial freedom, travel, and more. I want to stretch and grow into the person I know I can be. I want to achieve true, lasting happiness, and I feel I'm on that path.

CURRENT GOAL: Lose 16 pounds by 8/9/13

Reward for 4 pounds lost: New book by 5/22 DONE! 5/19/13
Reward for 8 pounds lost: New Workout Outfit by 6/15
Reward for 12 pounds lost: New High Heels by 7/6
Reward for 16 pounds lost: New camera by 8/9

Extra Rewards!!!

Reward for reaching 100 day streak on water goal and tracking nutrition: DONE! 5/5/13, Reward, new workout shorts!
Reward for reaching 110 day streak on water goal and tracking nutrition: DONE! 5/5, reward: new size 8 jeans
Reward for reaching 125 day streak on water goal and nutrition tracking:
Reward for losing 25% of my body weight: DONE! 5/9/13, Reward, new Kate Spade earrings (on sale!)
Reward for weighing less than my husband by 6/8/13: TBA
Reward for moving from "obese" to "overweight" BMI: TBA
Reward for 75 pounds lost: TBA
Reward for 33% of total body weight lost:

*************************
"You miss 100% of the shots you don't take."
--Wayne Gretzky

"Tough times never last, but tough people do."
--Robert H. Schuller

"You always pass failure on your way to success."
--Mickey Rooney

"Run when you can, walk if you have to, crawl if you must; just never give up."
--Dean Karnazes





Current Status:


SparkFriends

SparkTeams



My Ticker:
Pounds lost: 5.8

Interact with PRETTYPITHY







Recent Blogs:

Profile


Member Since: 12/2/2006

SparkPoints: 34,918

Fitness Minutes: 45,368

My Goals:
My ultimate goal is to be happy and healthy in all arenas of my life. Many people in my family have struggled with their weight and I hope to break free of the cycle and blaze my own trail. As of May 2013, I have lost 65 pounds!

My Program:
Dancing 6 days a week.
Strength Training 3 days a week.
Walking 2 to 4 miles a day.
I try to eat REAL FOOD, not merely food like substances.
I drink my water and try to get appropriate sleep.
I also actively seek to manage and reduce my stress through prayer, exercise and relaxation.

Personal Information:
I love all things artsy, from paintings to films to music. I graduated from law school in May of 2011. I love to swim, dance and walk by the beach. I love California and all of our wonderful beaches, forests, wines and cheeses. :)


Profile Image