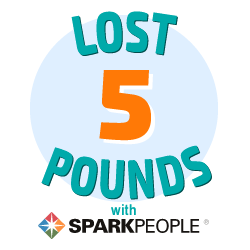 I have 11 pics in my gallery

Awards

Looking at a New Approach...
My name is Rhonda and I've been dealing with a long battle of trying to lose and maintain weight loss. About 5 years ago I weighed 268 pounds, and went down to 195 pounds in 3 years. I went from a size 24 to a size 18.

I was so proud of myself, but then depression hit me and other things in life that caused me to lose the battle of dieting and begin my horrible addiction to eating to cover emotions. I kept eating when I was bored, I ate when I was upset, I ate whatever my ...
My name is Rhonda and I've been dealing with a long battle of trying to lose and maintain weight loss. About 5 years ago I weighed 268 pounds, and went down to 195 pounds in 3 years. I went from a size 24 to a size 18.

I was so proud of myself, but then depression hit me and other things in life that caused me to lose the battle of dieting and begin my horrible addiction to eating to cover emotions. I kept eating when I was bored, I ate when I was upset, I ate whatever my boyfriend was eating, because he encouraged it.

I went from 195 back to 263 pounds in mid January 2010. My boyfriend has mentioned it to me multiple times that I should do something about it. I feel that everyone is pushing me to lose weight and I think that's one of the main reasons I haven't succeeded. I started watching what I eat since mid January, and now I weigh 258 currently. I lost 6 pounds from eating healthy, I'm quite proud and maybe I can get back to 195.

Today, really did it for me when we were talking about weddings and our future at school today.. I realized that I don't want to be this heavy and want to look good at my wedding day and if I keep up this addiction to food, I will be in the 300's and that will not be good. I need help and support more than ever, I need not quit and keep going.

The upper part was written in Feb and in May I was asked by my love to marry him. So, I have 11 months till my wedding day.

Goal

To Lose 10 - 20 pounds by October for my hunny's brothers wedding party.

July 20- 258

August 20-

September 20-

October 20-
SparkFriends

SparkTeams



My Ticker:
current weight: 281.0


Recent Blogs:

Profile


Member Since: 1/28/2009

SparkPoints: 0

Fitness Minutes: 2,693

My Goals:
Short Term-

Workouts
Jillian 30 Day Slim Down Challenge, 6 days a week

Wii Fit Plus

The Biggest Loser DVD collections

My Fitness Coach Cardio and Maya

The Biggest Loser WII

Walking- Everyday (Staring 4/1)
One Day off a week, and I do at least 10 min of cardio of some sort.

Eat healthy snacks and in moderation

More Water/Milk less Soda

Long Term-

To jog the park trail by this fall Nov 2010

To reach my goal of 200 pounds. Then I will set the next long term goal of 180.


My Program:
I'm working out six times a week, and on the 7th day I do only 10 minutes of cardio. I feel that working out helps with my depression and anxiety and gives confidence in myself!

Drinking and eating better and less.

Create alternatives to do instead of eating to help my addiction.

Personal Information:
I'm a full time college student, who is getting her associates degree in business.

I have a wonderful fiance, who is very supportive and encourages me to lose weight. He has as well joined me in getting fit as well.

I'm a full time student at MSTC and will be majoring in Administrative Assistant, and two minors in Office Support Specialist and Business Administration.

This year I'm tutoring students at my campus with Microsoft Office 2007. Which is fun and enjoyable.

Profile Image