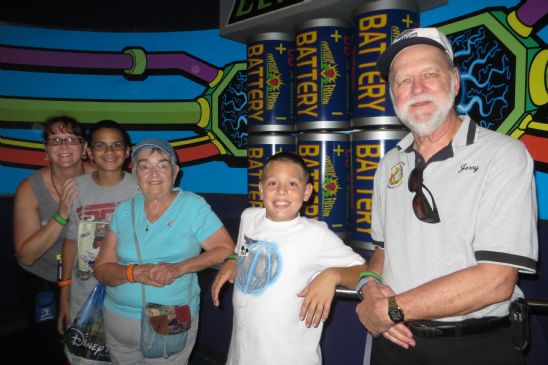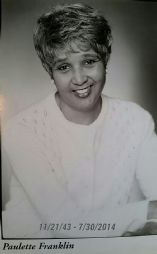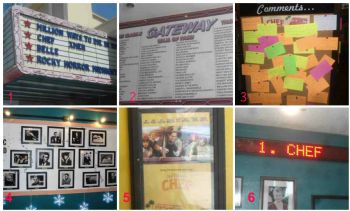 I have 10 pics in my gallery

Awards

THE POWER OF BELIEVING IN YOURSELF ...NEVER GIVE UP ON YOUR DREAMS !
At 61 years old... I did my first half marathon
At 63 years old.... I did a 10K
At 65 years old.... I am presently using the training program for another half marathon. Calgary Alberta will be celebrating their 50th Marathon Anniversary in June of 2014.

You are never to old to make your dreams come true. If I can do it....YOU definitely CAN DO IT!

Why Not You?
By Steve Maraboli

Today, many will awaken with a fresh sense of ...
At 61 years old... I did my first half marathon
At 63 years old.... I did a 10K
At 65 years old.... I am presently using the training program for another half marathon. Calgary Alberta will be celebrating their 50th Marathon Anniversary in June of 2014.

You are never to old to make your dreams come true. If I can do it....YOU definitely CAN DO IT!

Why Not You?
By Steve Maraboli

Today, many will awaken with a fresh sense of inspiration. Why not you?

Today, many will open their eyes to the beauty that surrounds them. Why not you?

Today, many will choose to leave the ghost of yesterday behind and seize the immeasurable power of today. Why not you?

Today, many will break through the barriers of the past by looking at the blessings of the present. Why not you?

Today, for many the burden of self doubt and insecurity will be lifted by the security and confidence of empowerment. Why not you?

Today, many will rise above their believed limitations and make contact with their powerful innate strength. Why not you?

Today, many will choose to live in such a manner that they will be a positive role model for their children. Why not you?

Today, many will choose to free themselves from the personal imprisonment of their bad habits. Why not you?

Today, many will choose to live free of conditions and rules governing their own happiness. Why not you?

Today, many will find abundance in simplicity. Why not you?

Today, many will be confronted by difficult moral choices and they will choose to do what is right instead of what is beneficial. Why not you?

Today, many will decide to no longer sit back with a victim mentality, but to take charge of their lives and make positive changes. Why not you?

Today, many will take the action necessary to make a difference. Why not you?

Today, many will make the commitment to be a better mother, father, son, daughter, student, teacher, worker, boss, brother, sister, & so much more. Why not you?

Today is a new day!

Many will seize this day.

Many will live it to the fullest.

Why not you?


Follow Your Dream
by Amanda Bradley

Follow your dream.
Take one step at a time and don't settle for less,
Just continue to climb.
Follow your dream.
If you stumble, don't stop and lose sight of your goal
Press to the top.
For only on top can we see the whole view,
Can we see what we've done and what we can do;
Can we then have the vision to seek something new,
Press on.
Follow your dream.


My Comfort Zone
Unknown

I used to have a comfort zone
where I knew I wouldn't fail.
The same four walls and busywork
were really more like jail.

I longed so much to do the things I'd never done before,
But stayed inside my comfort zone and paced the same old floor.

I said it didn't matter that I wasn't doing much.
I said I didn't care for things like commission checks and such.
I claimed to be so busy with the things inside the zone,
But deep inside I longed for something special of my own.

I couldn't let my life go by just watching others win.
I held my breath; I stepped outside and let the change begin.
I took a step and with new strength I'd never felt before,
I kissed my comfort zone goodbye and closed and locked the door.

If you're in a comfort zone, afraid to venture out,
Remember that all winners were at one time filled with doubt.
A step or two and words of praise can make your dreams come true.

Reach for your future with a smile; success is there for you!



""DON'T QUIT""

When things go wrong as they sometimes will,
When the road you're trudging seems all uphill,
When the funds are low, and the debts are high,
And you want to smile, but you have to sigh,
When care is pressing you down a bit,
Rest if you must, but don't you quit.

Life is queer with its twists and turns,
As everyone of us sometimes learns,
And many a failure turns about,
When he might have won, had he stuck it out:
Don't give up though the pace seems slow,
You may succeed with another blow.

Success is failure, turned inside out,
The silver tint of the clouds of doubt,
And you can never tell how close you are,
It maybe near, when it seems so far.
So stick to the fight, when you're hardest hit,
It's when things seem worse, that you must not quit.
(author unknown)





Current Status:


SparkFriends

SparkTeams



My Ticker:
current weight: 315.0


Recent Blogs:

Profile


Member Since: 1/23/2014

SparkPoints: 18,556

Fitness Minutes: 9,701

My Goals:
Friday the 14th
February the 14th
Year 20....14th Now this looks like a great combination of 14's to start a new plan of attack on my lifestyle changes. WooHoo


portion control
tracking nutrition
tracking exercises
exercise daily

My Program:
walking outside
elliptical machine
treadmill machine
swimming
stability ball
crunches

Personal Information:
Married 46 years this summer.
2 Adult kids..boy and girl
2 granddaughters
1 grandson

Other Information:
love doing puzzles
knitting
crocheting
spending time at the lake with our family

Profile Image