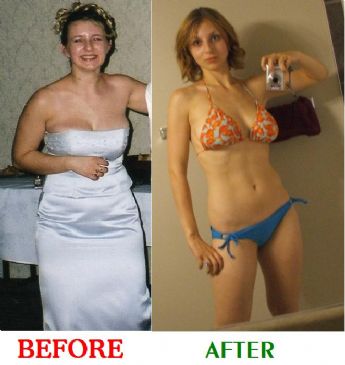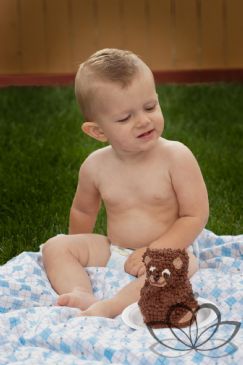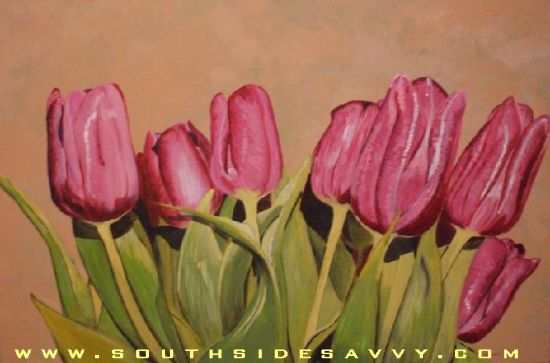 I have 49 pics in my gallery

Awards


Losing my baby weight
Oct 2012: I am pregnant with my second baby and my DH and I are so excited! It was planned just like our Son (who just turned 2 on September 18). My due date is April 4, 2013. I am passed the risky three month mark now and thought I would share it with my fellow sparkers!

April 15, 2011: Well, BLC started two days ago, and I am totally into it. I was 146 lb when it started and I am planning on being 129 lb by the end of the challenge (July 6th).

How am I going to ...
Oct 2012: I am pregnant with my second baby and my DH and I are so excited! It was planned just like our Son (who just turned 2 on September 18). My due date is April 4, 2013. I am passed the risky three month mark now and thought I would share it with my fellow sparkers!

April 15, 2011: Well, BLC started two days ago, and I am totally into it. I was 146 lb when it started and I am planning on being 129 lb by the end of the challenge (July 6th).

How am I going to do this?

1. Drink 8 glasses of water per day
2. Track my calories and make healthy choices
3. Work out for at LEAST 20 minutes per day
4. Follow along with my WII Biggest Loser game which lines up perfectly with my Spark BLC.
5. Try my hardest in the TNT and Weekend Challenges!!

______________________________________

Dec 7, 2010: I gave birth to my baby boy, Silas, on September 18th, 2010 after gaining about 40 lb during my pregnancy. I also gained 15 lb before that which I know I will lose. I am planning to get down to the 120s!

______________________________________

Ever since I was 13 years old, I started gaining 10 to 15 lb per year. I didn't realize until I was 17 years old and overweight. I was 168 lb and 5'6". I didn't feel comfortable with my body and always hated my legs. I dropped to 156 lb without even trying (when I met my boyfriend (now Husband) in 2003 (I was 17-18 years old). Then I stayed around that weight until March 2007 when we were planning our wedding. I didn't want to look back at my pictures and hate how I looked, so I did something about it and joined Spark People. I dropped down to 140 lb for my wedding in October 2007 and was happy with that. I stabilized until I moved to my new house in the fall of 2008. Then a Dairy Queen opened by our house and I was a bad girl and gained around 8 lb. In February 2009 I joined the Biggest Loser Challenge #9 on Spark People and that helped me get to where I am now (low 130s). I haven't been this weight in 10 years, so I am pretty proud of myself! The thing that helped me the most is the Spark Streak I have been on since the beginning of February (20 minutes of exercise per day). Sometimes I can't believe I exercise as much as I do because I have barely exercised my whole life. I have learned so much about nutrition as well. I am thinking about taking a nutritionist course and maybe doing that on the side. I think it would be really interesting and even if I don't use it as a business, it is great to have that knowledge anyways!

_____________________________

June 2003: 168 lb
March 2007 (found Spark): 156 lb
Oct 2007: 140 lb
Jan 1, 2009: 147 lb
Feb 4, 2009: 144.4 lb
March 31, 2009: 133.2 lb
June 5, 2009: 131.6 lb

Ultimate goal: 129 lb

Well, I am happy with my weight and that is awesome because I wanted to feel comfortable when I go to Mexico in October 2009.

I haven't been in the low-130s in 10 years, so I am extatic!! Thank you Spark People! Also, I would like to thank my Orange Blossoms and Mocha Maniacs Teams for all you support along the way!! Thanks!

---------------------------------

I got this list from GIRL*IN*MOTION and she got it from RAV4GRL's page.

Your weight loss =

1 pound = a Guinea Pig
1.5 pounds = a dozen Krispy Kreme glazed donuts
2 pounds = a rack of baby back ribs
3 pounds = an average human brain
4 pounds = an ostrich egg
5 pounds = a Chihuahua
6 pounds = a human's skin
7.5 pounds = an average newborn
8 pounds = a human head
10 pounds= chemical additives an American consumes each year
11 pounds = an average housecat
12 pounds = a Bald Eagle
15 pounds = 10 dozen large eggs
16 pounds = a sperm whale's brain
20 pounds = an automobile tire
23 pounds = amount of pizza an average American eats in a year
24 pounds = a 3-gallon tub of super premium ice cream
25 pounds = an average 2 year old
30 pounds = amount of cheese an average American eats in a year
33 pounds = a cinder block
36 pounds = a mid-size microwave
40 pounds = a 5-gallon bottle of water or an average human leg
44 pounds = an elephant's heart
50 pounds = a small bale of hay
55 pounds = a 5000 BTU air conditioner
60 pounds = an elephant's penis (yep, weights more than his heart!)
66 pounds = fats and oils an average American eats in a year
70 pounds = an Irish Setter
77 pounds = a gold brick
80 pounds = the World's Largest Ball of Tape
90 pounds = a newborn calf
100 pounds = a 2 month old horse
111 pounds = red meat an average American eats in a year
117 pounds = an average fashion model (and she's 5'11")
118 pounds = the complete Encyclopedia Britannica
120 pounds = amount of trash you throw away in a month
130 pounds = a newborn giraffe
138 pounds = potatoes an average American eats in a year
140 pounds = refined sugar an average American eats in a year
144 pounds = an average adult woman (and she's 5'4")
150 pounds = the complete Oxford English Dictionary
187 pounds = an average adult man
200 pounds = 2 Bloodhounds
235 pounds = Arnold Schwarzenegger
300 pounds = an average football lineman
400 pounds = a Welsh pony

I lost a MID-SIZED MICROWAVE since my highest weight!

________________________________________
______________
My artwork website is www.wix.com/Edmonton_Artists/SouthSideSavv
y
SparkFriends

SparkTeams



My Ticker:
current weight: 147.0


Recent Blogs:

Profile


Member Since: 4/24/2007

SparkPoints: 19,893

Fitness Minutes: 24,375

My Goals:
Fit into my small summer clothing that I wore 2 years ago.



My Program:
I stay within my Spark calorie range.

I split my calories into 5 meals per day to boost my metabolism.

I drink at least 8 glasses of water per day.

I try to be below 2300 mg sodium per day.

I try to get at least 60g protein everyday.

I usually get between 10-25g fiber everyday.

I workout at least 20 minutes per day.

I try to get at least 7 hours sleep per night.

I weigh myself in the morning (after the washroom and before the clothes).

Get invovled in SpearkTeam goals. It makes a world of difference!

My recommendation:

Fad diets probably won't keep the weight off. You need to be committed to a healthier lifestyle!

Personal Information:
I am from Alberta, Canada.

I love painting, cooking and trying out new recipes, traveling, making jewelry, watching movies, music, dancing, and losing weight!

Other Information:
My favourite book is "The Lovely Bones". Some of my favourite movies are "The Notebook", "Knocked Up", "Who's Harry Crumb?", "Maverick", "In Her Shoes", "Man on Fire".

Profile Image