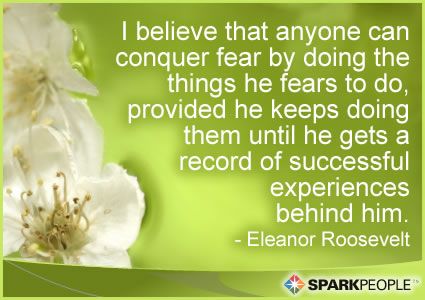 I have 20 pics in my gallery

Awards

Being the best I can be
I'm on the Cloverleaf team for the Winter 5% Challenge - watch us go!

I am 59 yrs old, vegetarian not overweight, but getting older and feeling less strong, fit and supple than I used to be. Would like to maintain good health as I get older.

I am aiming to be healthy and fit - so looking for a gradual and lasting change of lifestyle that will help me maintain optimum health for the rest of my life!

Having tried a whole load of different health eating ...
I'm on the Cloverleaf team for the Winter 5% Challenge - watch us go!

I am 59 yrs old, vegetarian not overweight, but getting older and feeling less strong, fit and supple than I used to be. Would like to maintain good health as I get older.

I am aiming to be healthy and fit - so looking for a gradual and lasting change of lifestyle that will help me maintain optimum health for the rest of my life!

Having tried a whole load of different health eating strategies and bought more cookery books than I can even remember - I am now embarking on a vegan wholefood journey a la Forks over Knives/McDougall schools - trying my whole life not to be too 'rigid' about diet paths! I'm committed to using the Spark tracker to get a good idea of what a normal portion is, and a realistic take on what I actually eat - so I can gradually tweak it into better shape. I've joined a New Year Spark Challenge to loose 5% - which will be about 7lbs for me - so the Tigger on my tracker is waiting for the starting gun - watch him bounce along :D


Current Status:


SparkFriends

SparkTeams



My Ticker:
current weight: 124.0


Recent Blogs:

Profile


Member Since: 11/17/2012

My Goals:
Daily Checklist for Winter 5% Challenge

complete my exercises
track all my food
log all info to team
weigh once a week and post on team page

31.12.13 - 127lbs
aiming to lose 7lbs
and to whittle my waist down to 29"



My Program:
Winter 5% Challenge Exercise Commitment

CLOVERLEAFS :)

- 3 cardio
- 3 days a week weights
- 1 day a week walk for at least an hour

Winter 5% Challenge Diet Commitment

I will follow a general Spark diet - and use the tracker daily aiming to stay within the calorie range recommended

my goal is to lose 7lbs in weight

my reward will be a new-to-me dress :)

Personal Information:
I live by the sea in the South West of the UK. I work full-time as a support worker with adults with learning disabilities. I am a Nichiren Buddhist which involves me in lots of activities.

My Community Journal:
One Day at a Time

Profile Image