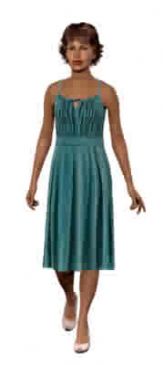 I have 9 pics in my gallery

Awards

when things go up they can suddenly fall down but don't forget to pick yourself back up!
Hey My name is Beverly and I'm a 26 year old female from the Al area. I cant say what city. I would describe myself as somebody who is cheerful funny and trustworthy.
Im basically right back at my heaviest once again weighing in at 268 so it looks like I got to start over and get on a good clean start. My goal is to be fit and healthy I do no want to be skin and bones or have a overly muscular physique, just have a nice shape with a flat stomach or maybe a 4 pack or 6 pack lol as well ...
Hey My name is Beverly and I'm a 26 year old female from the Al area. I cant say what city. I would describe myself as somebody who is cheerful funny and trustworthy.
Im basically right back at my heaviest once again weighing in at 268 so it looks like I got to start over and get on a good clean start. My goal is to be fit and healthy I do no want to be skin and bones or have a overly muscular physique, just have a nice shape with a flat stomach or maybe a 4 pack or 6 pack lol as well as being happy and building up my self-esteem. sometimes I get tired of playing the happy girl role when I know I'm really not. thats why I'm planning on making this change.

I'm planning on getting in low gi diet and watching my calories. but you know what I'm going to stop calling this a diet and call it a LIFE STYLE CHANGE, and I will call it Beverly's Die..err I mean Life style Change! lol

here is my blogger account if you want to follow me
http://beverlysweightlossjourney.blogspo
t.com/

SparkFriends

SparkTeams



My Ticker:
current weight: 264.0

Interact with RED.CARAMEL1







Recent Blogs:

Profile


Member Since: 11/17/2007

SparkPoints: 2,189

Fitness Minutes: 155

My Goals:
to get down to 130-140 maintain a better self esteem and good health

My Program:
1st! STOP being hard and critical of myself and have more willpower

2)Eat moderate small amounts of fish and chicken. 4-6 oz. (moderate amount of carbs)

3)Drink lots of Water! 8 glasses a day.

4)Drink some Green tea, (no sugar)

4)Work out exercise. Cardio 5 -6 days a week.
Strength train 3 days.

5)Be proud of myself, stop putting myself down and comparin myself to others and realize I'm beautiful in my own unique way.

6)Reward myself with things such as clothes or makeup instead of food!


Other Information:
Highest-270
2nd highest-268

Goal-130-140








-125

Profile Image